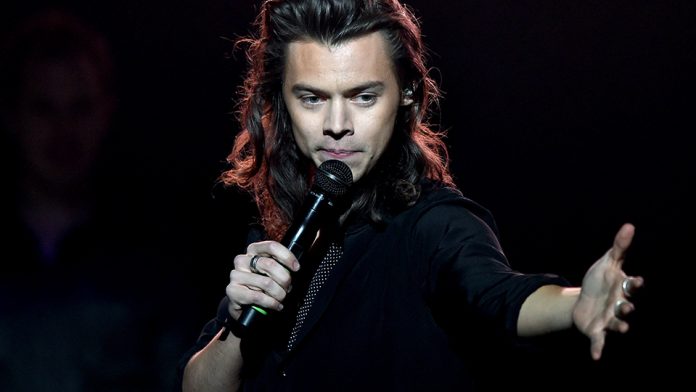 Breaking: Harry Styles's New Haircut Makes Him Look Like Himself But With Shorter Hair

Here he is: Harry Styles, who just a few days ago shared an Instagram photo of his prized brown hair, no longer attached to his head. "Whoops," he said, but it was not an accident, insofar as donating several inches of your hair to charity is not usually an accident.
Of course, Harry's devastated fans do not give a fuck about making wigs for children with cancer; they care about what Harry looks like now that his hair will soon be made into a wig. The answer is normal. He looks normal, as you can see.
Has the big chop altered Harry's appearance in dramatic fashion? No, not especially. Has it, in some inscrutable way, put a slight damper on the godly, rough-and-tumble sex appeal that makes him irresistible to anyone and everyone between the ages of 14 and 100? Oh yes, for sure. The hat doesn't help, either.
One fan, unable to cope with the loss, went ahead and put Harry's hair right back where it belongs:
Doing God's work.