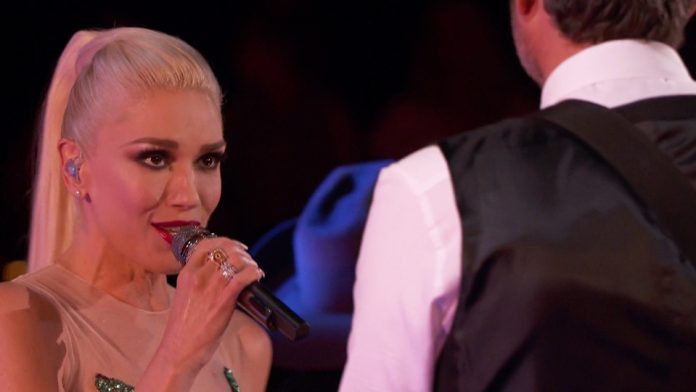 Gwen Stefani and Blake Shelton Really Needed A Room Last Night On 'The Voice'

What has Blake Shelton done with our Gwen Stefani? The country singer appears to have conjured up some down-home potion, luring the notable badass and consummate kween into performing a sickly sweet love song on national TV.
The song in question is "Go Ahead and Break My Heart," and they sang it last night on "The Voice" (though perhaps they thought nobody else was in the room). It was written by both Stefani and Shelton after they began dating last fall. Both had just gotten divorced, and they fully admit it's about the insecurities they had when entering the relationship.
"We both had trust issues," Shelton told People. "We were getting over it, but we wrote this song about it, and it's perfect."
Admittedly, we first thought this relationship grew out of in a petri dish atop a NBC's exec's desk in an effort to promote
"The Voice," but now we believe. We have, you could say, no doubt it's real. And while we're certainly all for Gwen being delirious in love, maybe the next duet can be more Gwen and less Blake? And by that we mean Blake in a sports bra and a heavy red lip.
See the video in all just-out-of-bed glory bed below.