Tendance Tattoo 2020 : 155 Eye-Catching Calf Tattoo Ideas to Flaunt Your Lower Leg
No matter which area of your body you plan to get your tattoo on, it will, regardless, look beautiful as ever and help you achieve some breathtaking body imagery. For some people, the placement of the tattoo is more important than the design, and for some, design matters the most. If you want to go for a unique placement that allows you to show off your tattoo whenever you feel like, then the best place to get your tattoo is your calf.
The calf is the soft muscle portion that appears on the back of your lower leg and is one of the trendiest places to get your tattoo on. This area gives you the freedom to tell a story with your tattoo, and you can get as descriptive as you want to with the plenty of space provided. The best part about the calf tattoo is that if you don't want them to be visible, you can easily cover the tattoo up with a pair of jeans or shorts and slay it on when your wear a mini skirt or swimming trunks when you plan to hit the pool.
To help you achieve the best tattoo, mentioned below are some of the top calf tattoo ideas that will make your selection process much easier. So read further below and gain some amazing calf tattoo inspo!
The Meaning behind Calf Tattoos
Calf tattoos appear in one of the unique regions of the body. But if you get a tattoo on your calf, it looks even better. The calf area is like the highlight of your body, and when you get a tattoo there, it makes that area even more prominent. There is no specific meaning behind a calf tattoo, but it does help you stand out, especially in a crowded room.
The meaning behind your calf tattoo widely depends on the type of tattoo you're going for. There is a huge collection of calf tattoo designs, and you can choose to get anything tatted. The meaning depends on the design and story behind choosing that specific design. Your calf tattoo doesn't need to have any meaning; some people get a tattoo for fun, without giving any preference to its meanings.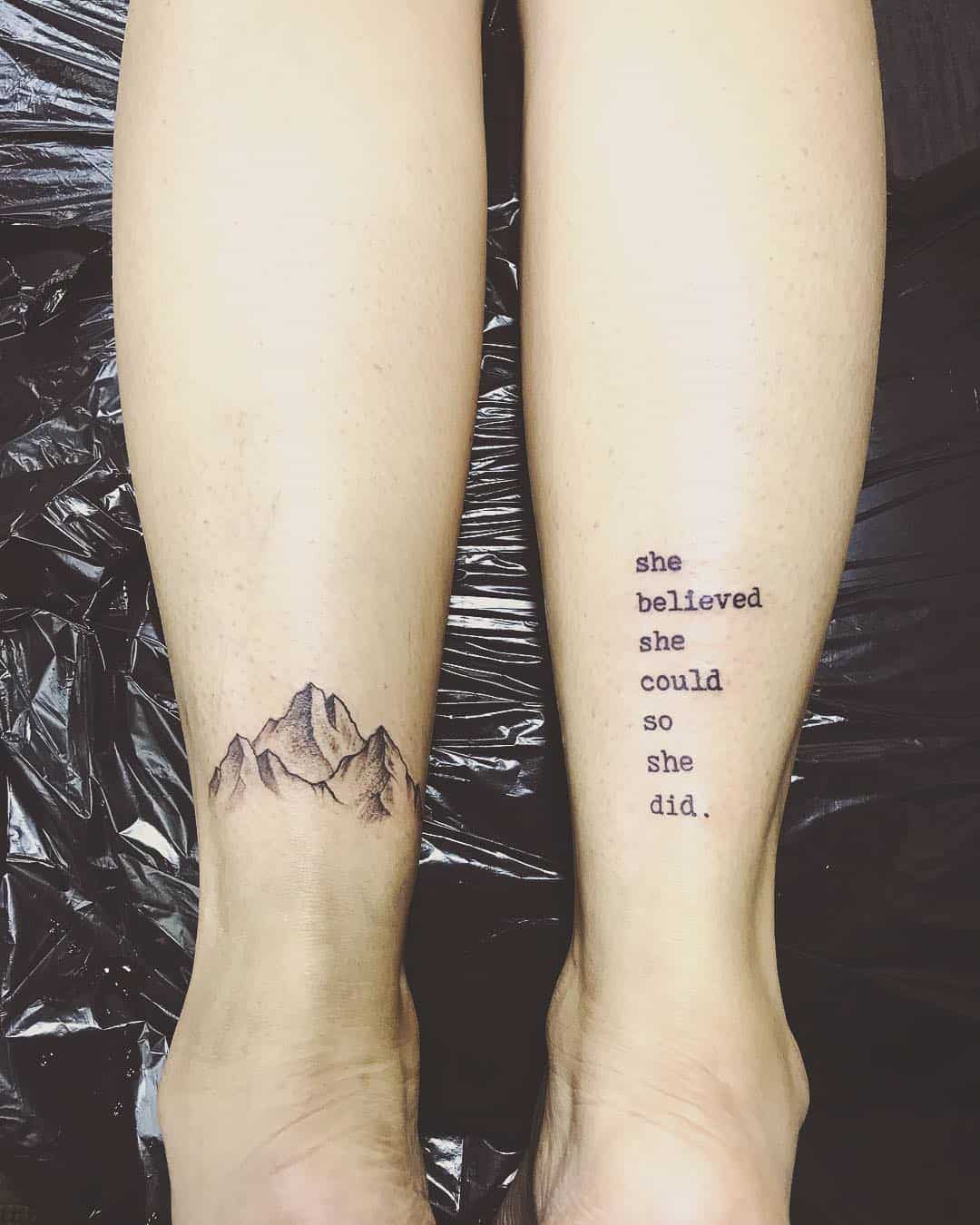 Calf Tattoo Placement
The placement for calf tattoos is quite obvious, as the name suggests. But, you can get the tattoo tatted in different ways on your calf. If you want a small calf tattoo, then you can place it in the middle of your calf or a bit below. If you want to go all out and cover your whole calf, then you can start from the top and go all the way down. Some people go over the top and start their tattoo from their back thigh that goes all the way down to their calf and feet.
You can present your tattoo on your calf in many ways; you have to use your imagination and creativity. Once you've found the right tattoo design, you can easily make up your mind on how you want to present your tattoo on your calf. It doesn't matter what type of tattoo you choose. The calf is such a unique area for tattoos that it gets everyone's attention at once because it helps highlight all your bodily features.
So if you're worried that the tattoo is going to appear behind your leg where you can't even see it, you shouldn't worry. You may not be able to see it, but people around you definitely can, and for a fact, won't be able to stop staring at such a unique and glaring tattoo.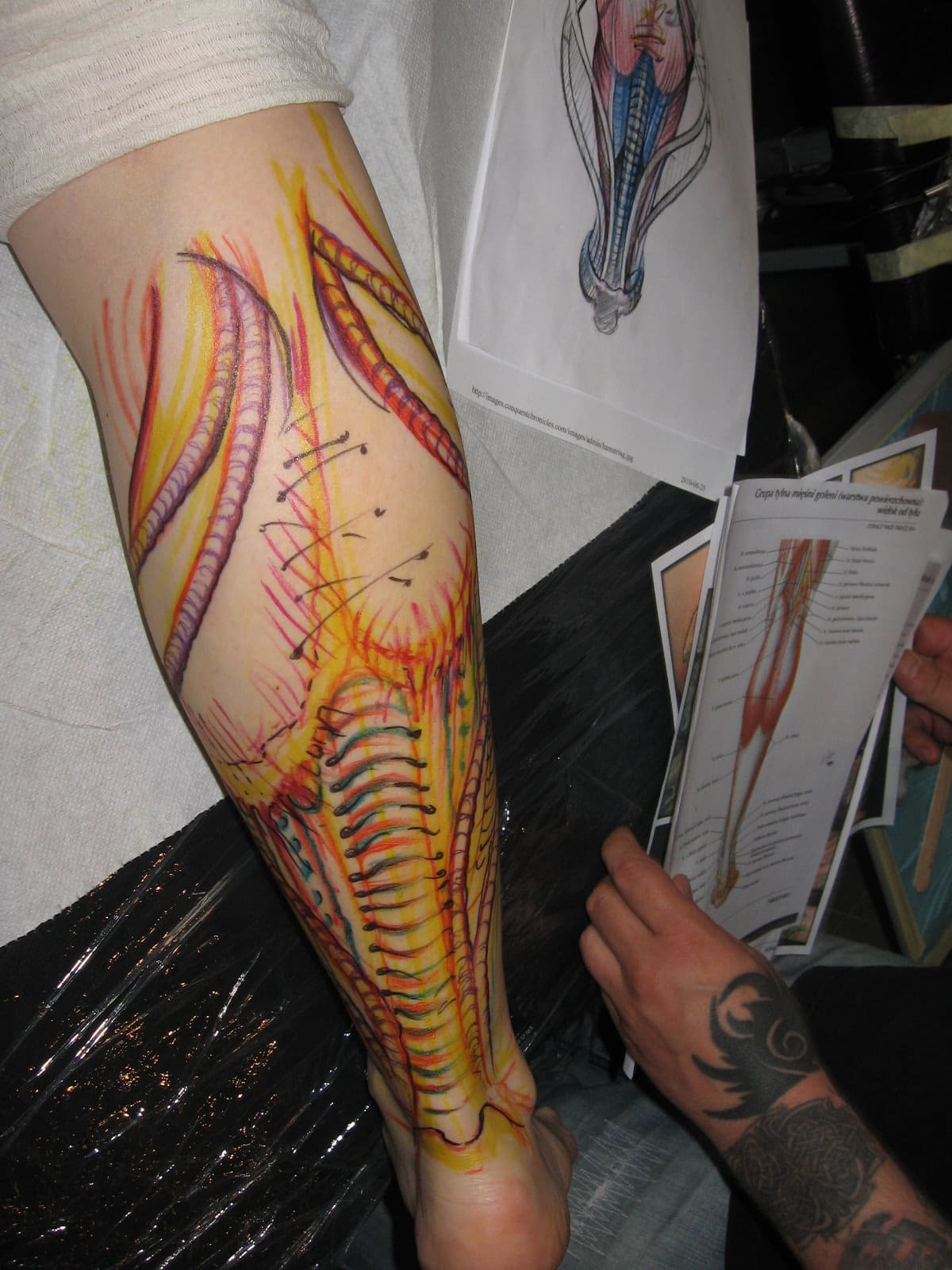 Calf Tattoo Ideas
Dream catcher Calf Tattoo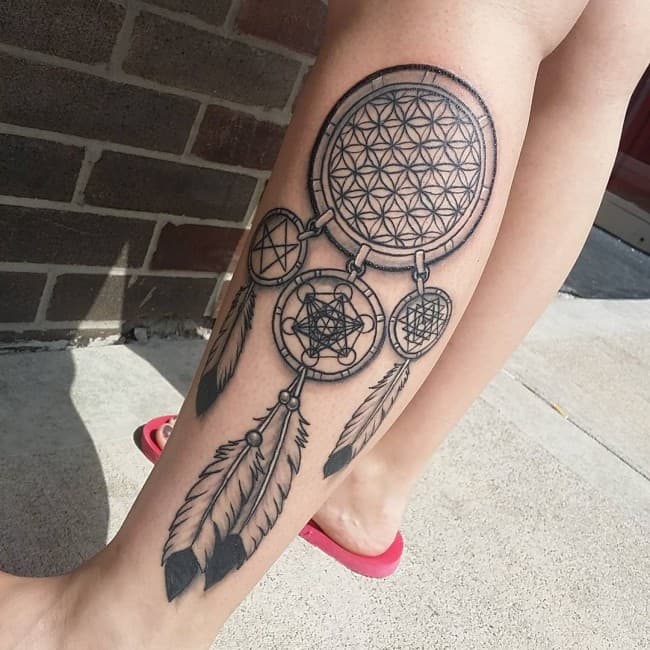 Dream Catcher tattoos are quite common these days; however, placing one on your calf may be one of the best tattoo decisions you make. The appearance of a dream catcher best suits your calf as its feathers hang down. This tattoo includes a black and grey inked dream catcher with lovely floral-like detailing inside the dream catcher and three black and grey feathers. The tattoo artist has used dark shading to give this tattoo some depth.
The feathers in this tattoo look amazing as they appear on the lower part of your leg, and the main symbol of the dream catcher appears on the broadest part of your calf. Dream catcher tattoos are quite important to the Native American culture, so many people get it to show some respect to their Native American roots. But other than this, dream catcher tattoos symbolize good fortune, which everyone needs. You never know, maybe getting this tattoo will bring you some good fortune in life.
Geometric Designs Calf Tattoo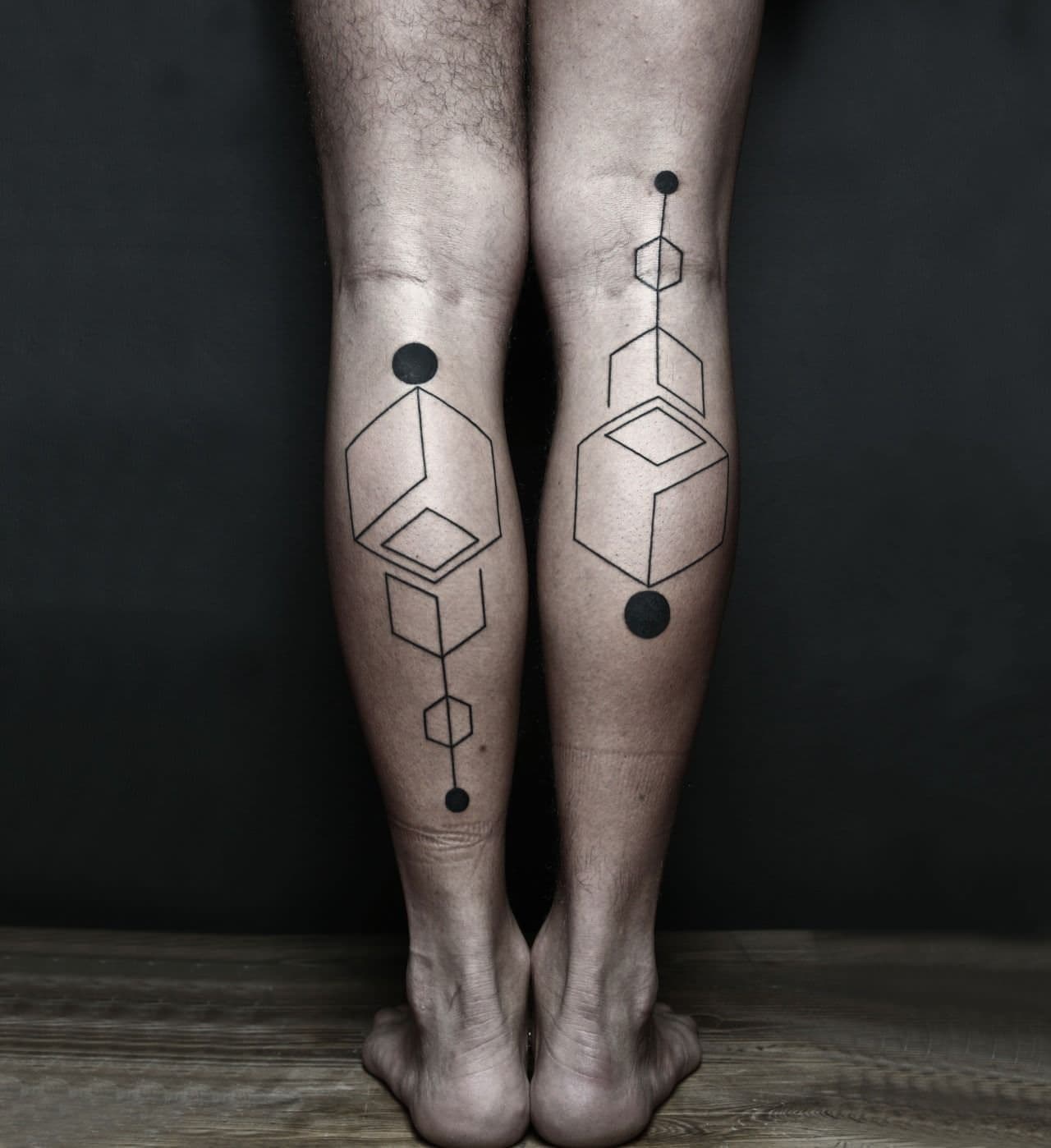 One of the coolest calf tattoos has got to be this geometric deign calf tattoo. The geometric technique helps you achieve the coolest sassy tattoo look, and this trend has grown due to the unique body art style it helps you achieve. This tattoo includes different geometric elements and shapes like cubes surrounding a spiral-like design. Most of the geometric designs are amazingly inked in pure black ink with grey detailing.
You can always add in some color to make your tattoo pop a bit more. This is one of the most flexible designs, and you can keep adding different elements to it. This tattoo is perfect for those conscious about their legs and always wear clothing to hide them. With the help of this magnificent tattoo, you don't even need to cover up your legs as you'd want to flaunt your cool body art.
Tribal Design Calf Tattoo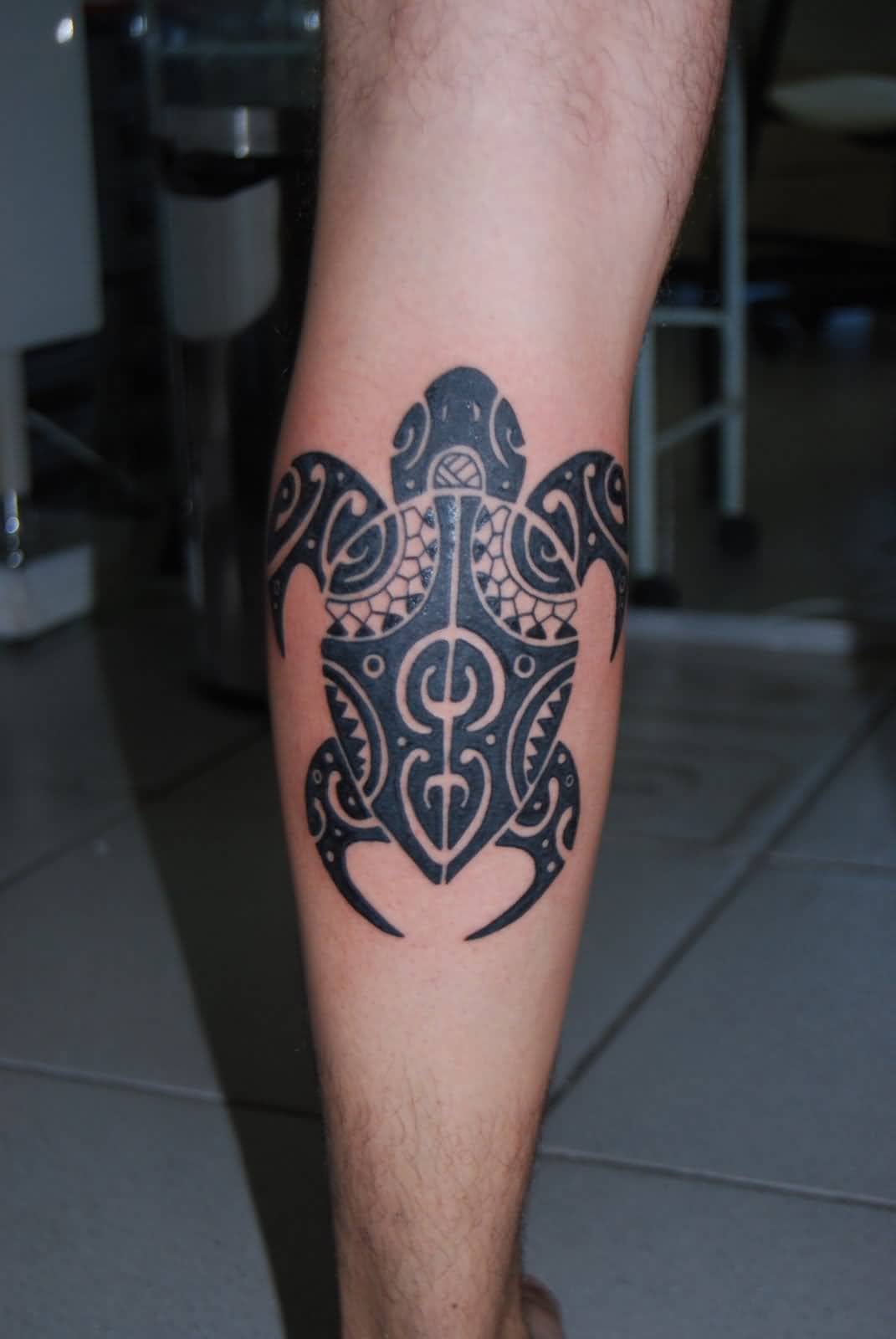 You can also go for this tribal design calf tattoo, one of the most popular calf tattoos among men these days. One of your tattoo enthusiast friends might have a tribal design calf tattoo. This tattoo involves different tribal designs like small triangles, black inked waves, and spirals that make up a whole tribal look. This design could derive from the Native American cultures or even the Polynesian tribe, which are famous for their tribal tattoo designs. Tribal designs are mostly carried out in black ink and look perfectly amazing on the calf.
Tribal tattoos are quite significant, as all the small symbols used in this design have profound meanings. Many people get tribal tattoos to show respect to their tribal roots. However, because tribal tattoos have such unique features, many people just get it for the unique appearance and flaunt it on different areas of their body.
Floral Calf Tattoo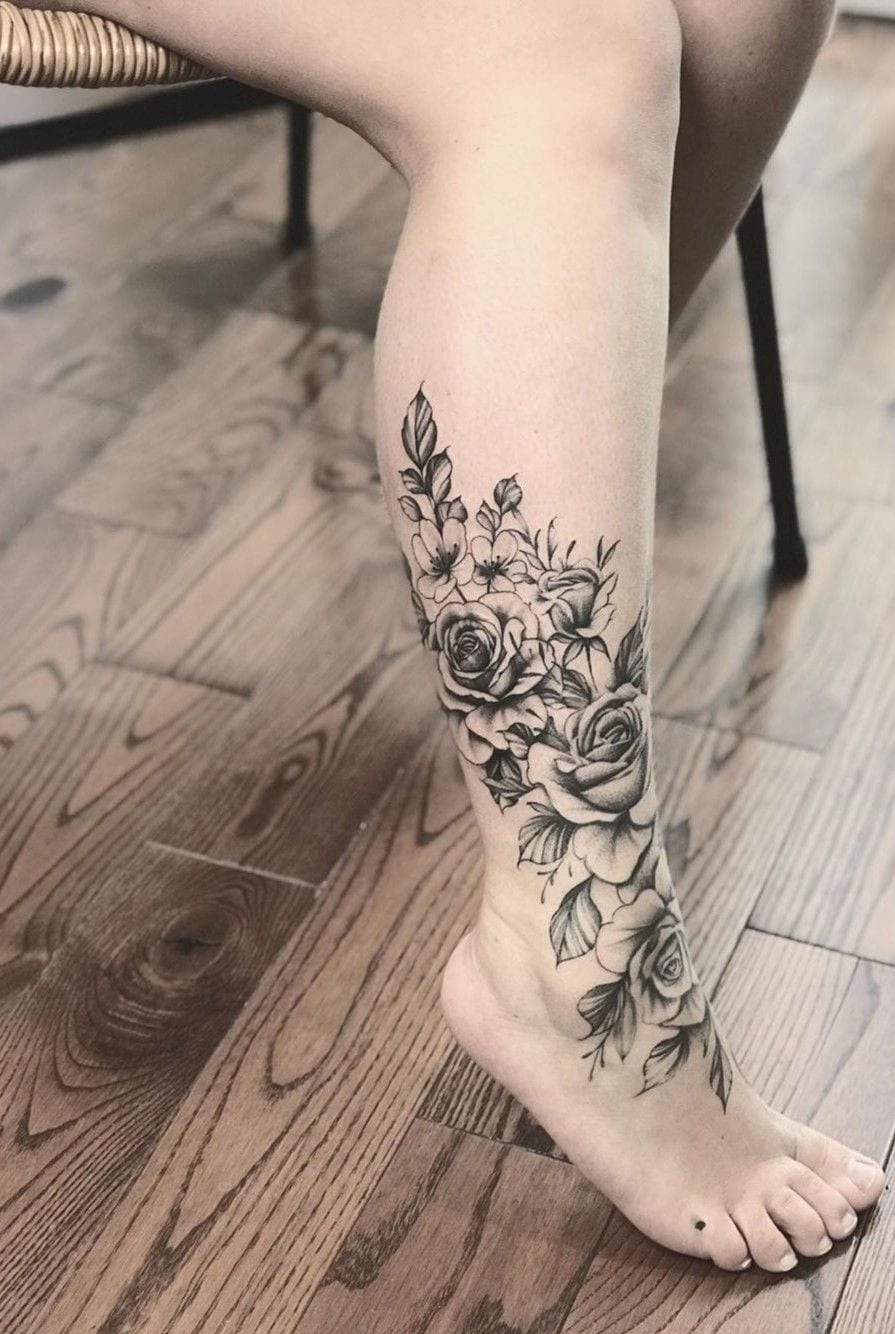 This floral calf tattoo is one of the prettiest tattoos looks you will come across. This tattoo includes black and grey inked flowers with leaves coming out all over and appears in a curvy line, starting from the wide part of your calf going all the way down. The detailing in this tattoo is out of this world and makes the flowers look pretty as ever. The tattoo artists have carried out subtle detailing inside the flowers to give it an added feature and depth.
If you want to make this floral tattoo sparkle more, then you can get some colored ink added by highlighting certain flowers in this tattoo. If you want to find some meaningful tattoo to adorn your body, then you have more reason to choose this tattoo. Flower tattoos symbolize purity and friendship. The best part about this tattoo is that it looks well on both men and women, as many people believe that floral tattoo designs suit women more. However, men can prove them wrong by trying out this tattoo.
Watercolor Compass Calf Tattoo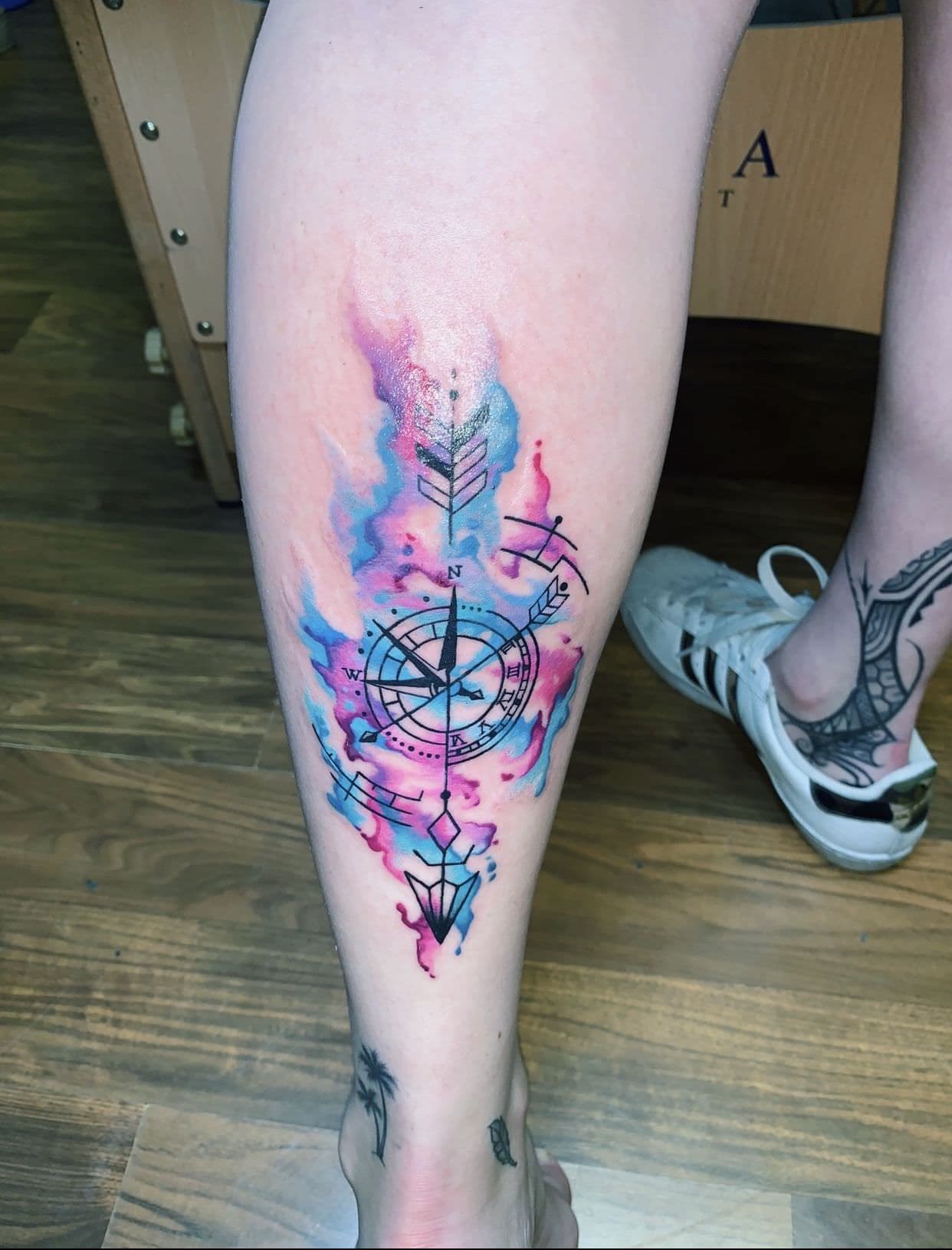 If you want the watercolor tattooing technique present in your calf tattoo, you've got to try out this watercolor compass calf tattoo. Compass tattoos look amazing on the calf as the main feature of the compass looks perfect when it appears on the wider muscular part of your calf. This tattoo consists of a black outlined compass with proper markings, and over the compass features a nautical star. The main highlight of this tattoo is the watercolors used to highlight this compass tattoo as a whole.
Compass tattoos are quite meaningful as they represent guidance and give you the motivation never to stop fighting for what you want to achieve. It also is a good reminder that time is running short, and you should make sure to make the most of it.
3D Abstract Matching Calf Tattoo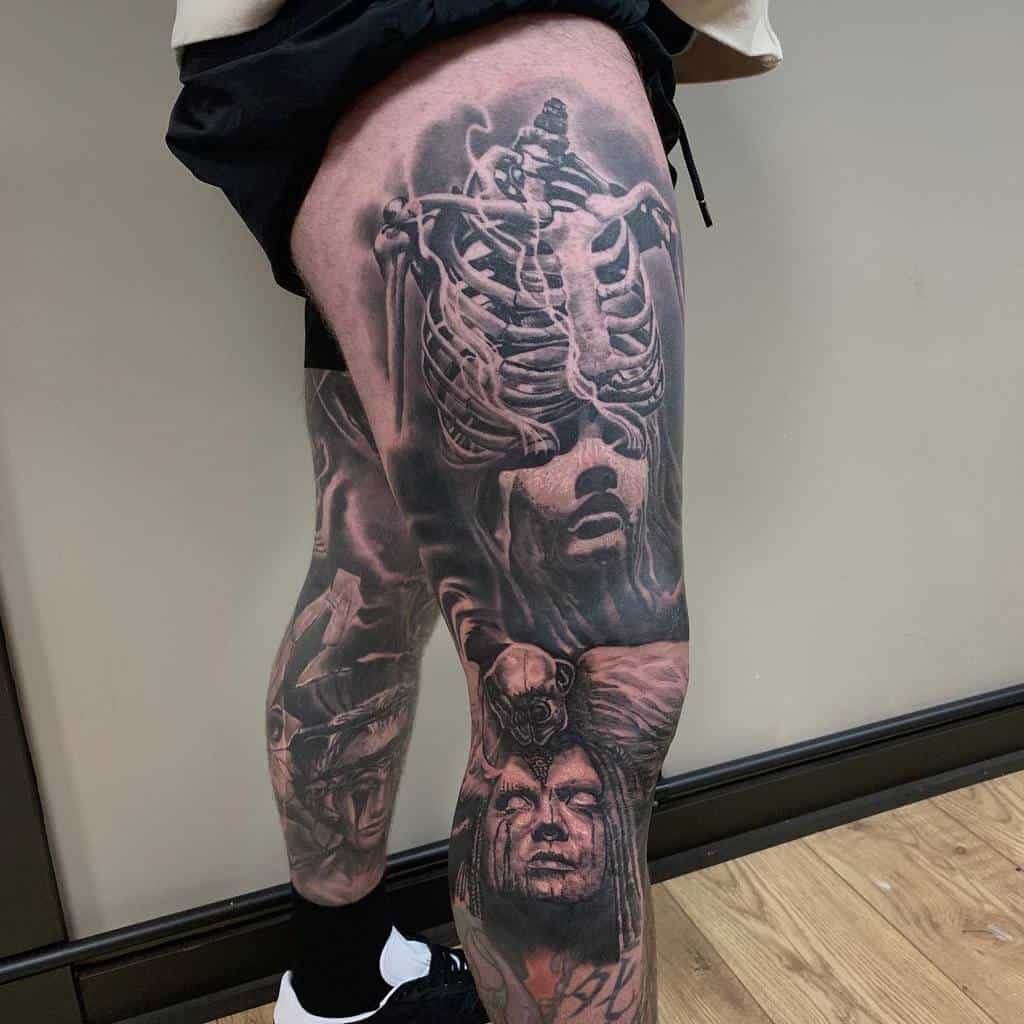 If you want to go all out with your calf tattoo, you've got to try out this 3D Abstract matching calf tattoo. This tattoo requires covering both legs, which looks absolutely amazing. This tattoo is perfect for you to portray a detailed style or story through this art form. This tattoo includes a unique abstract description with some incarnate designs inked in blue and black. You can tell that this tattoo is trying to tell a story that many may not understand.
But, that's the beauty of tattoos as tattoos help you start interacting with others by asking you what your tattoo means. The tattoo artist has brilliantly portrayed the tattoo on both sides of the calf, especially with the 3D effect. If you want to get that one in a million feelings, then you need to get this tattoo right now!
Floral Skull Tattoo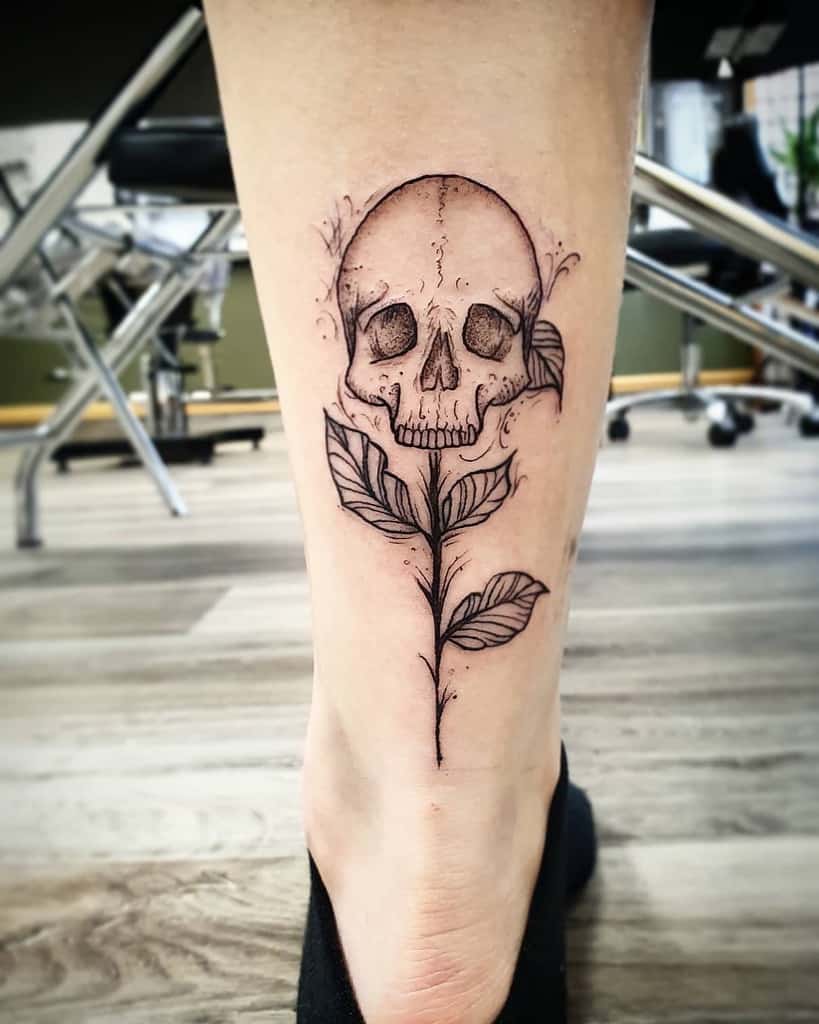 If you don't want to get your full calf tatted, you can try out a simple design like this floral skull calf tattoo and achieve a unique tattoo. This tattoo covers the muscular part of your tattoo and makes it very suitable for this skull design. This tattoo includes a black and grey inked skull face with a red and pink flower featured on the eyes of the skull. To bring out a more gothic look, the tattoo artist has used pink ink to highlight the teeth of the skull.
This tattoo is simple yet quite stylish and unique. Skulls represent death, but with this flower look, this skull tattoo represents both death and beauty. This tattoo serves as a good reminder that there's always some hope even in the darkest of times. All you have to do is find that ray of hope or use your own goodness to find some positivity in all the darkness.
Letter Calf Tattoo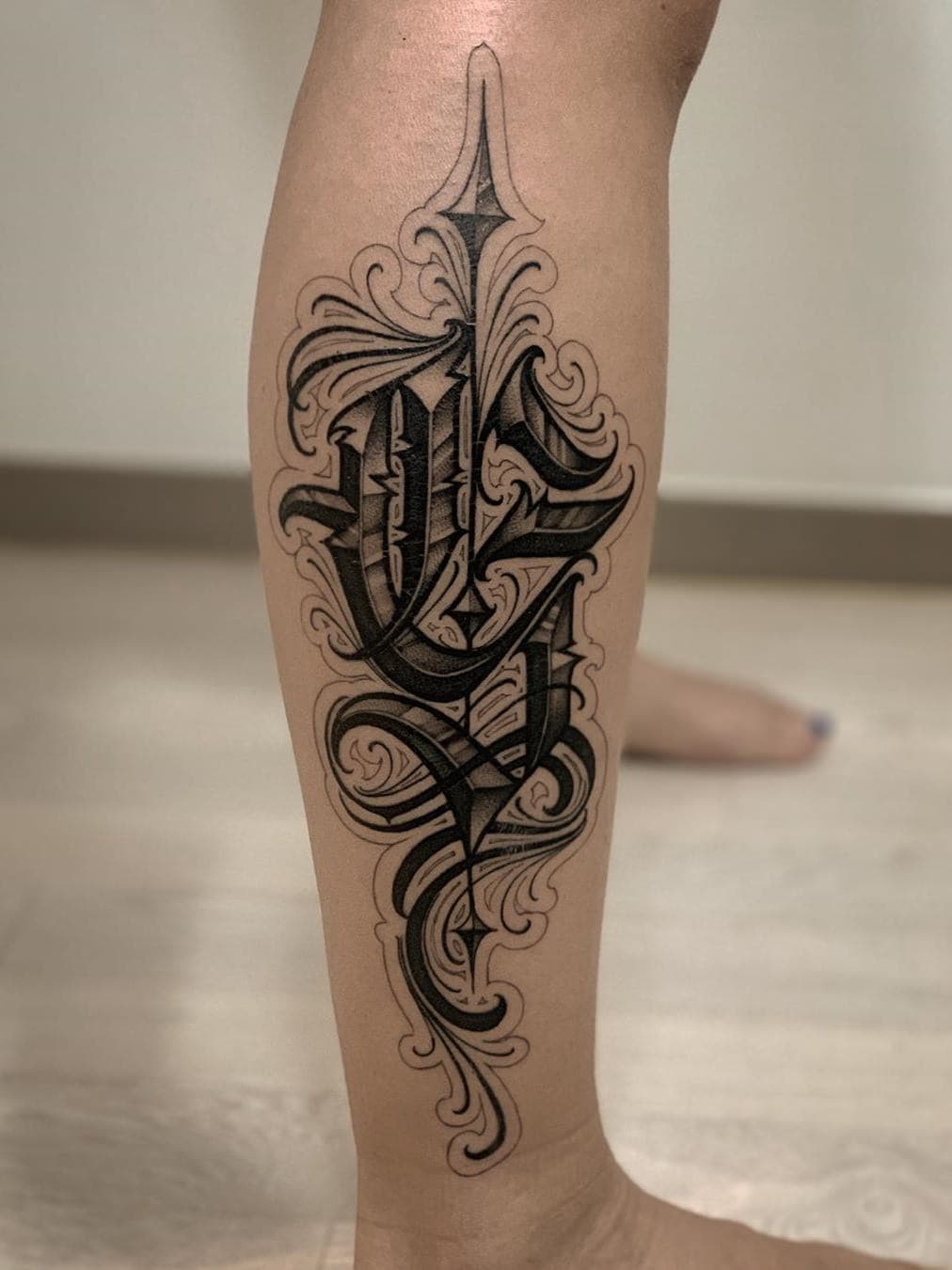 If you want to go basic with your calf tattoo, this letter calf tattoo is the ideal choice for you. This tattoo incorporates a single letter outlined in a unique tattooing style with different symbols and details. The more elements you add in this letter tattoo, the cooler it tends to look. There is a lot you can do with this tattoo. You could go with a simple black inked letter or do much more; all you have to do is put your creativity to good use.
This tattoo is quite cool as it identifies the first letter of your name. You don't necessarily have to use the first initial of your name as you could also use someone else's letter as a tribute to them or show some consideration. You can get more than one letter by placing them on top of the other or could get one each on both your calves.
3D Mechanical Calf Tattoo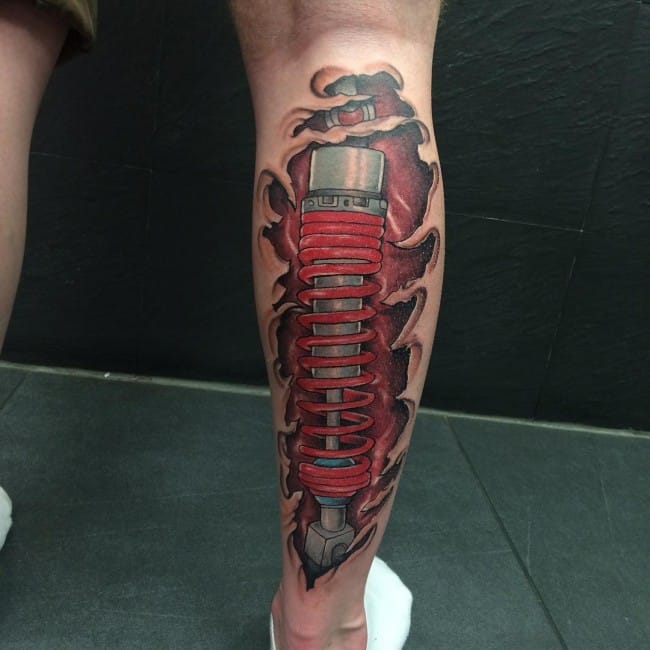 This 3D mechanical calf tattoo is a mind boggler and one of the most exotic calf tattoos you will come across. Since this tattoo features more of a masculine vibe, so you will find these mechanical 3D tattoos common among men. This design incorporates a mechanical object inked in grey, wrapped around with red wires. The tattoo artist has applied the technique of photorealism by creating a ripped skin using red and other colored ink. Inside the skin, the artist has successfully included metal parts that look like muscles.
As you can see, this tattoo is unlike others, and for this tattoo, you will have to find one of the most talented and well-experienced tattoo artists who have experience in making 3D tattoos. With so much detailing and exclusive designs present in this tattoo, it can't be this easy to resist this tattoo.
Rooted Tree Calf Tattoo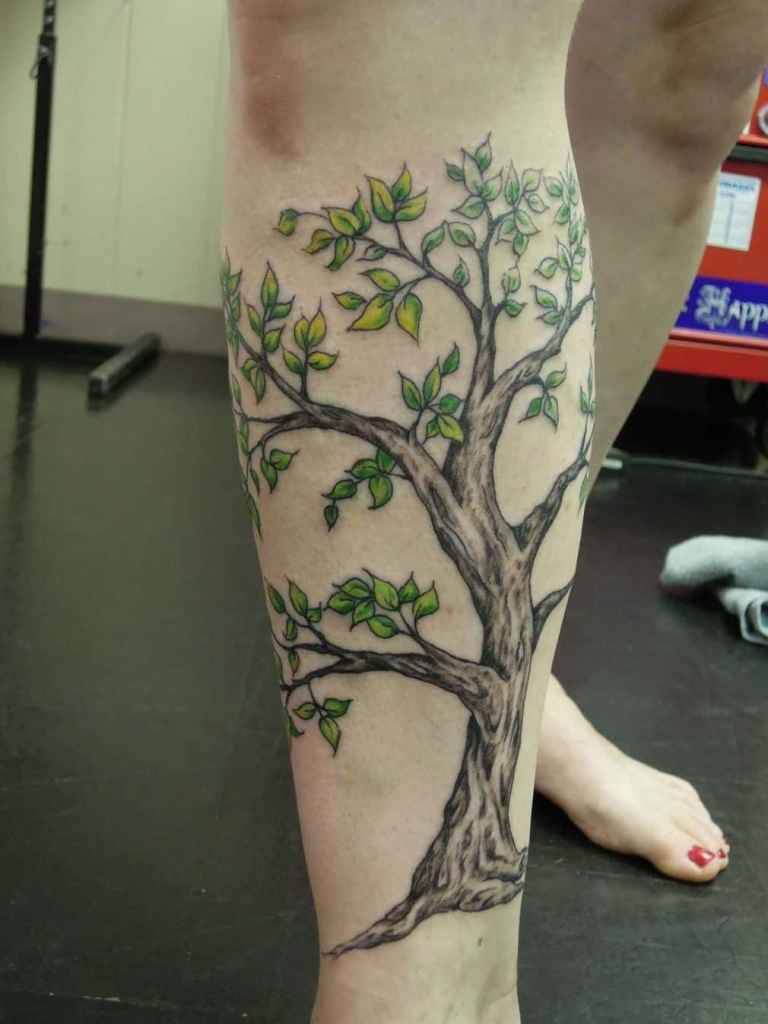 One of the best tattoo designs that will suit your calf is this rooted tree calf tattoo. It might sound weird getting a tree tatted on your calf. But tree tattoos are one of the few symbolic tattoos that many people can relate to and look really good when tatted on the right spot. This tattoo includes a green inked tree that appears on the broader muscular part of your calf, and below, the artist has used brown ink to showcases the roots.
 The roots appear down through your lower leg. This tattoo is quite symbolic as tree tattoos symbolize strength, growth, salvation, wisdom, and forgiveness. There are a few meanings that people keep searching for in their life, and maybe you can find it by getting this amazing tree tattoo on your calf.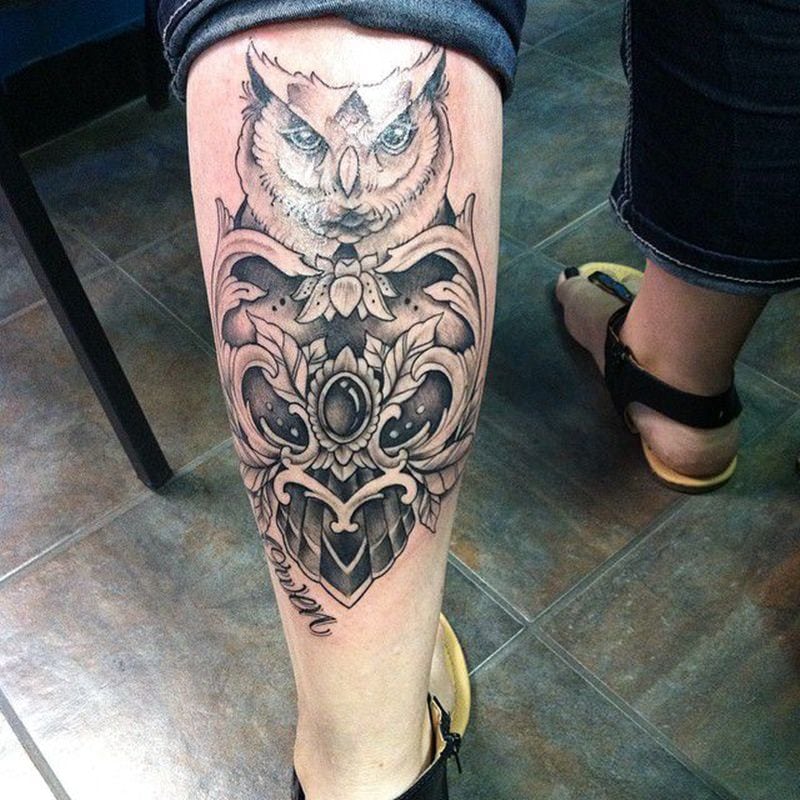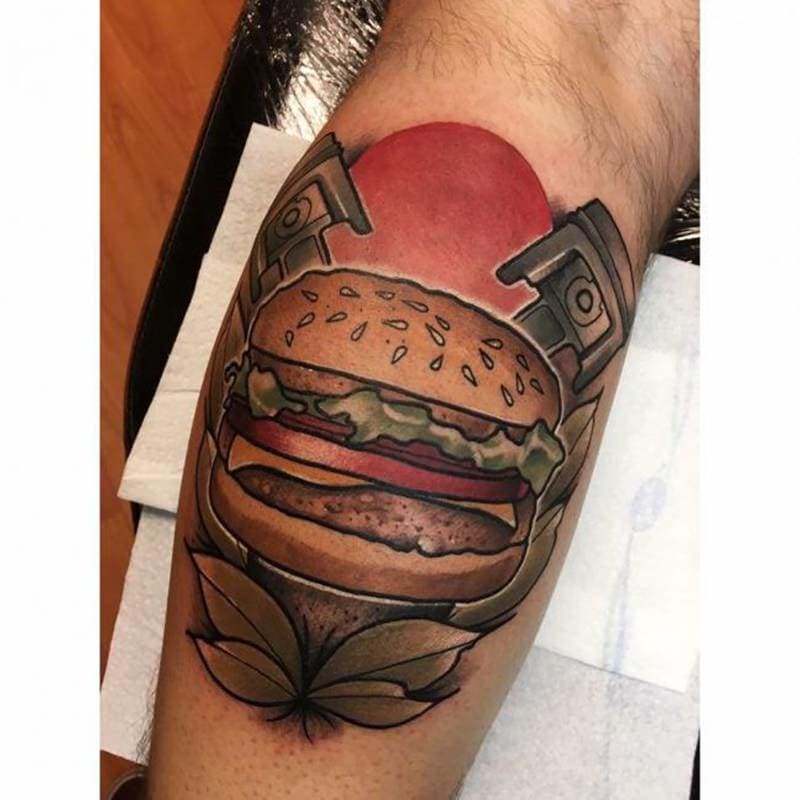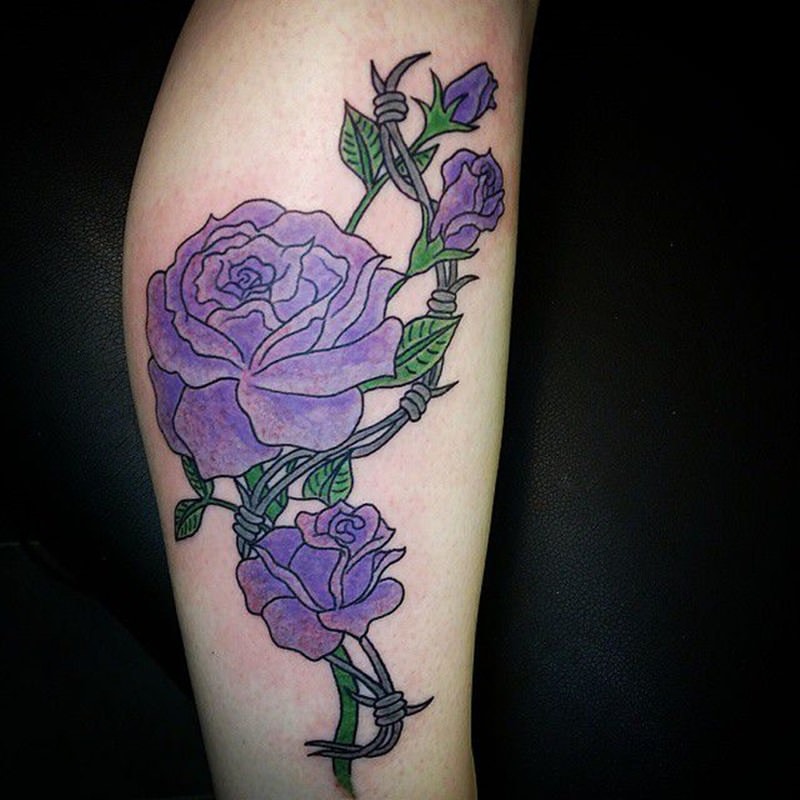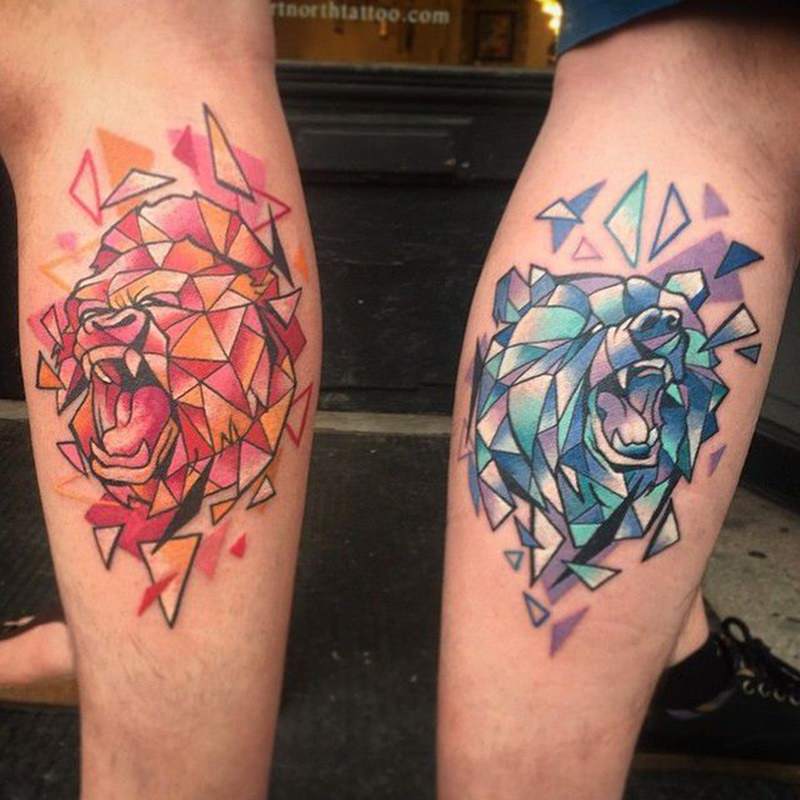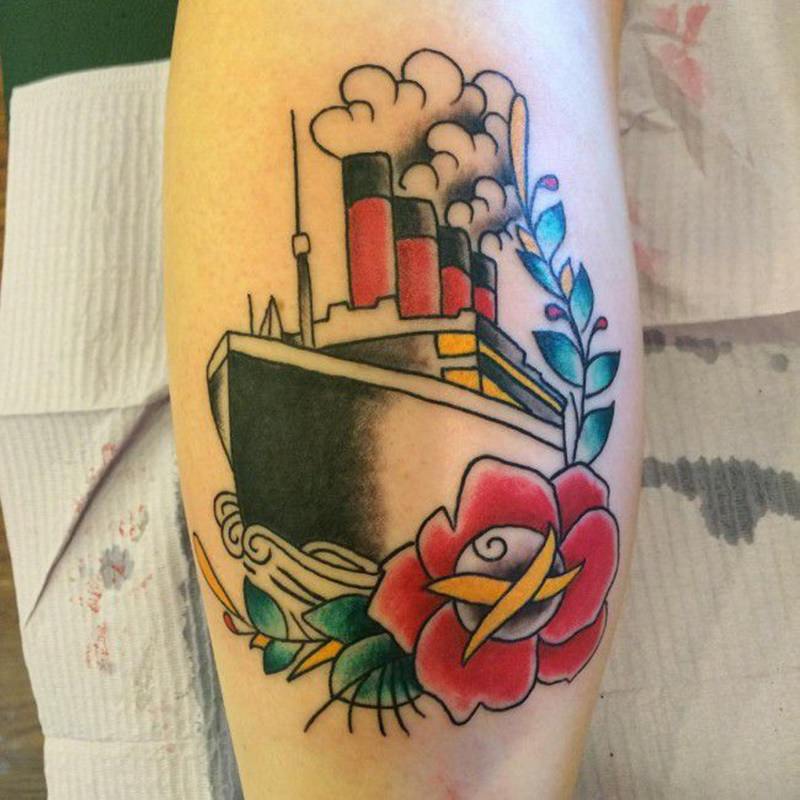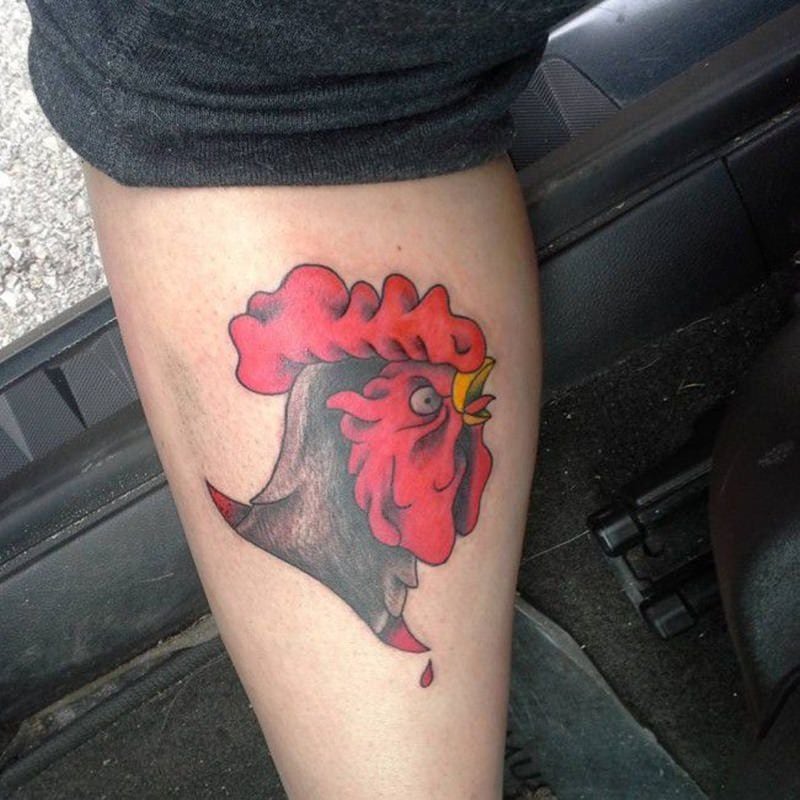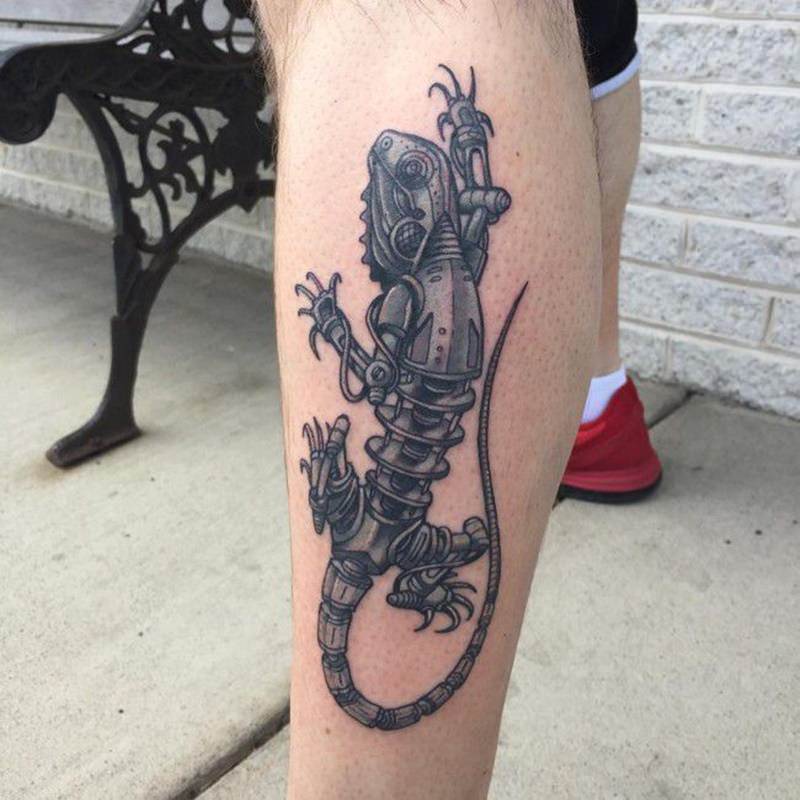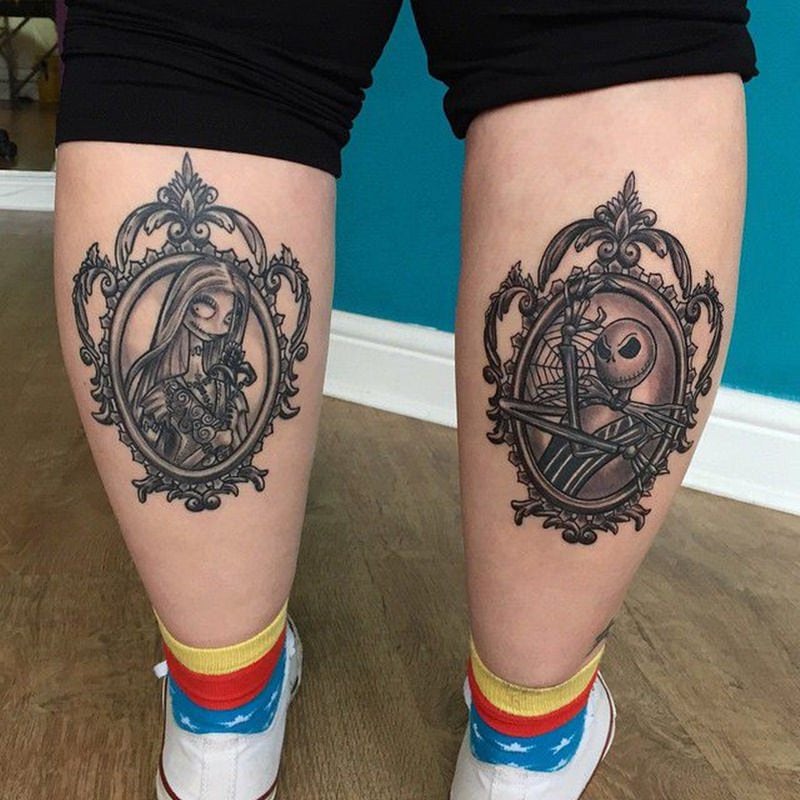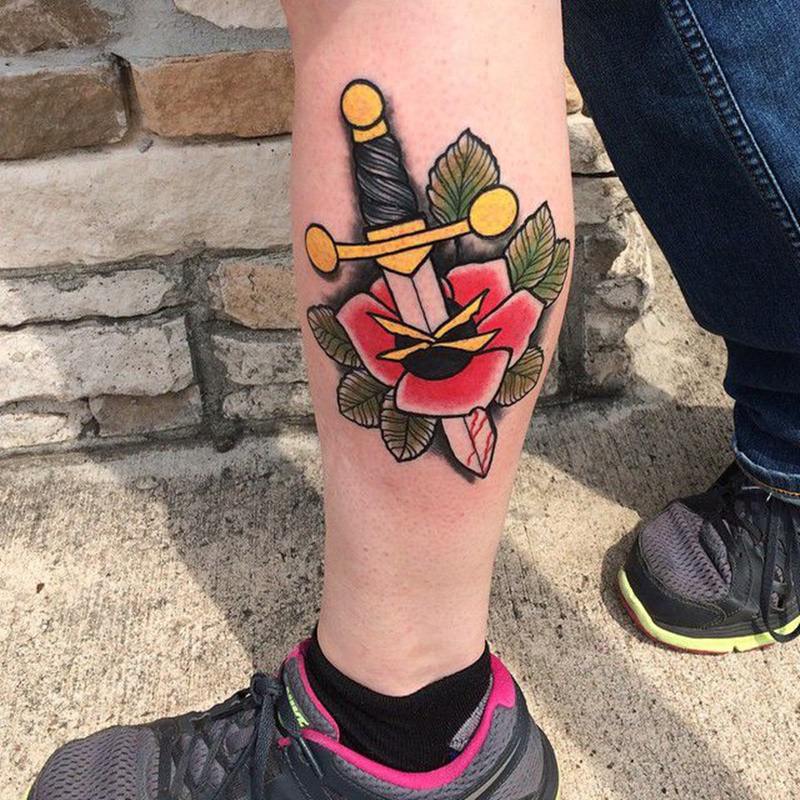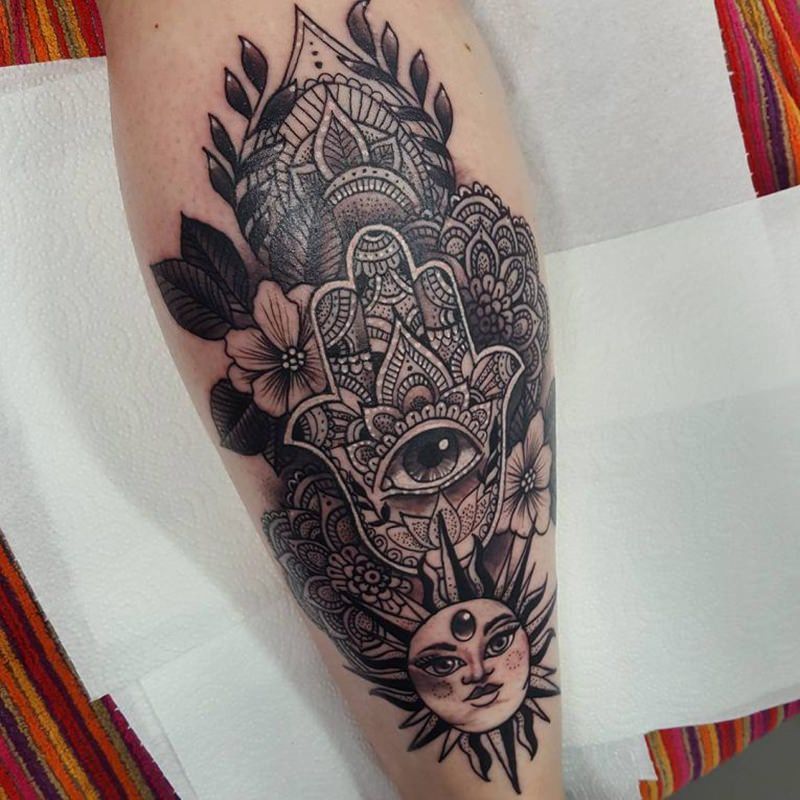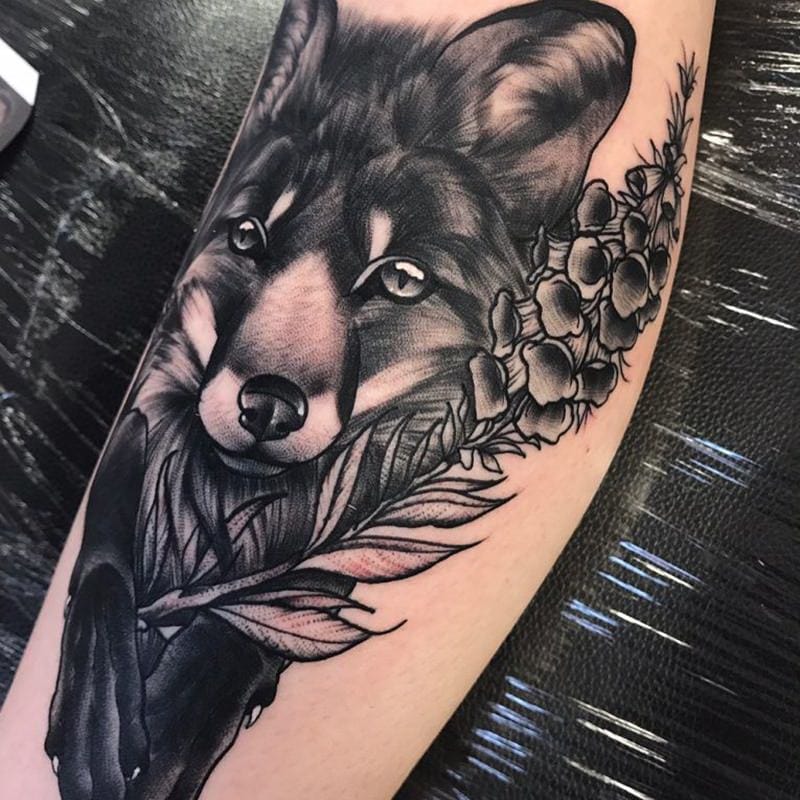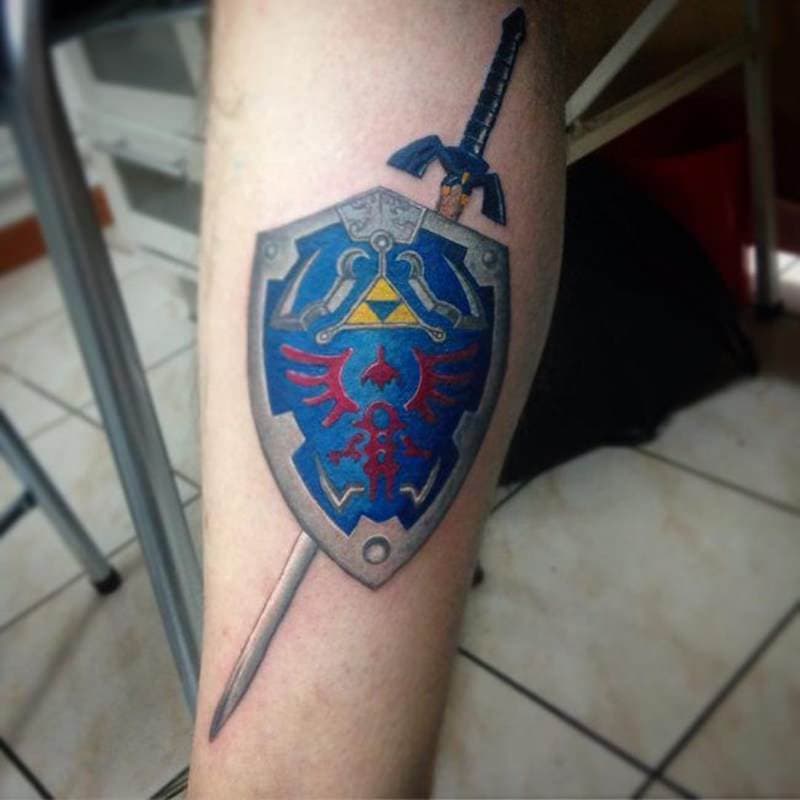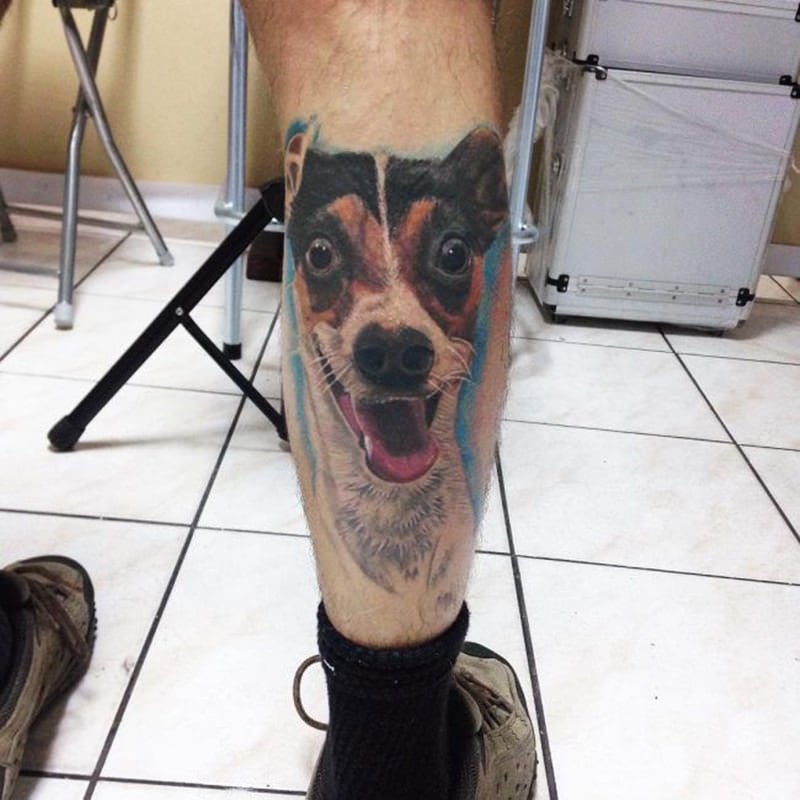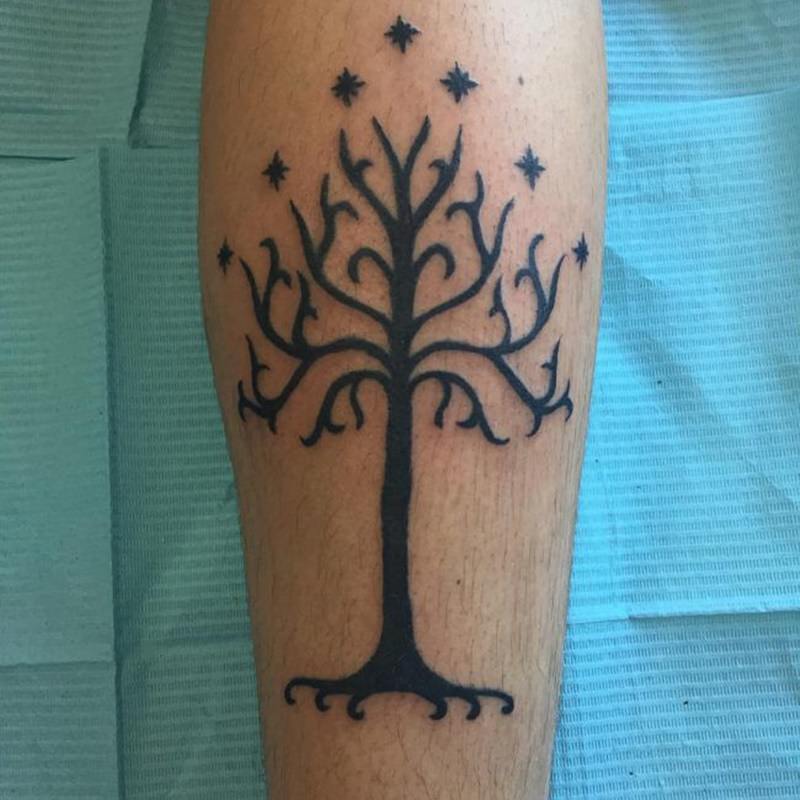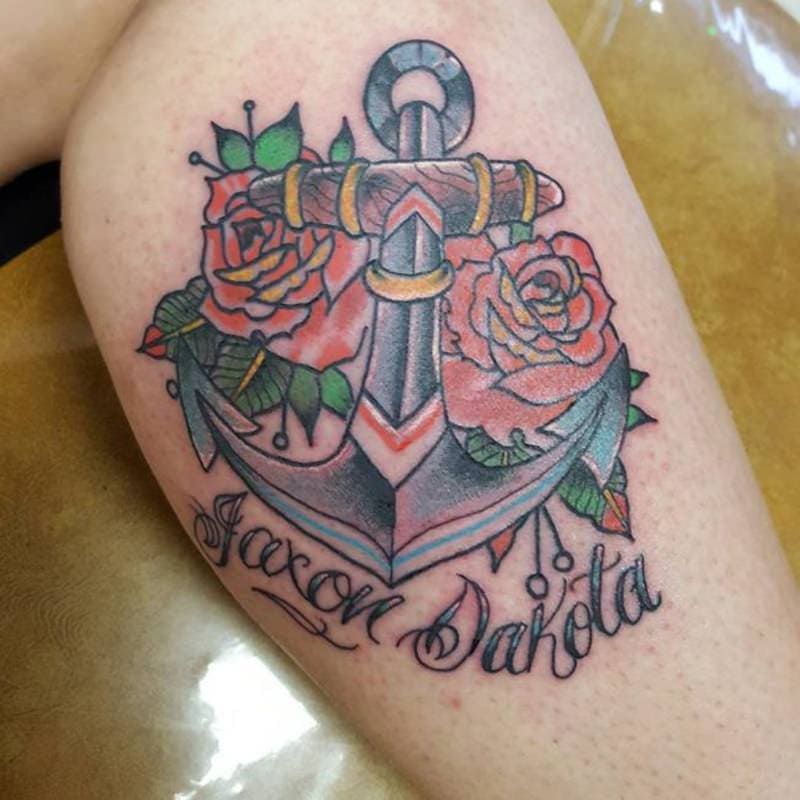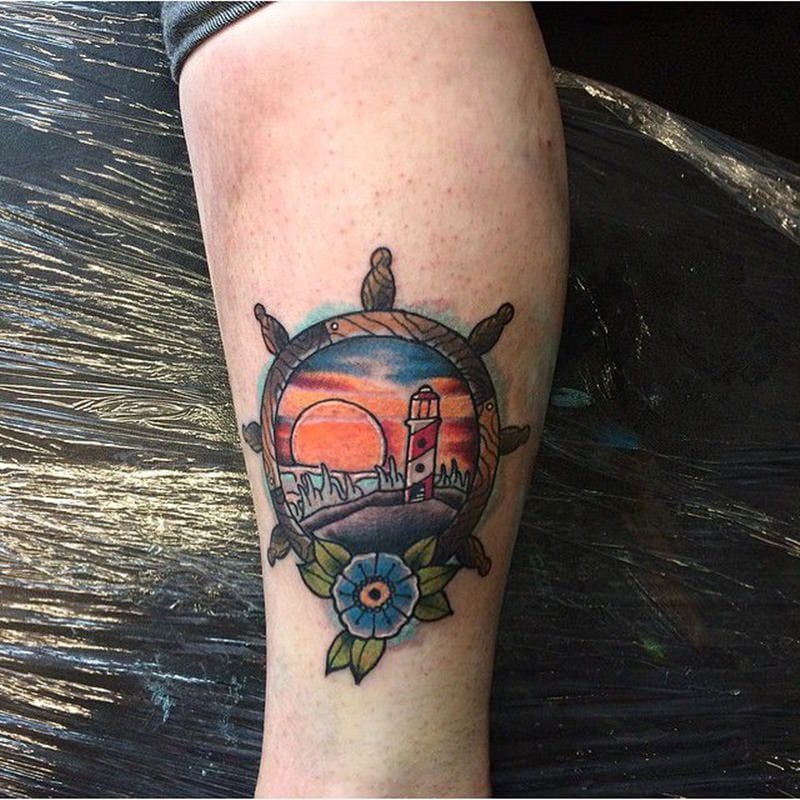 FAQs
How painful are calf tattoos?
Calf tattoos aren't as painful as the other body parts as the calf area includes a lot of fatty muscles and few nerves due to which you won't experience much pain as you think. Areas with more bones and nerves are painful as the tattoo needle tends to sting through your bones, which causes you a lot of pain. Hence, getting a tattoo on your calf is the best option for you if you have low pain tolerance.
How long does it take to get a calf tattoo?
The time it takes to get a calf tattoo depends mainly on the design of your tattoo. Typically, calf tattoos take almost 2 hours; however, if you're going for a tattoo that requires heavy detailing, you may have to sit for 3 hours or longer. This also depends on the tattoo artists' experience and how good he/she is at making a tattoo on your calf.
How much do calf tattoos cost?
The cost of a calf tattoo again depends on the size and design of your tattoo. Calf tattoos usually cost around $300-$400. Some tattoo parlors charge on an hourly basis; this is where the time factor comes in, so the price will depend on how long your tattoo takes. Most tattoo parlors charge $150 per hour, which could make a big difference in the price.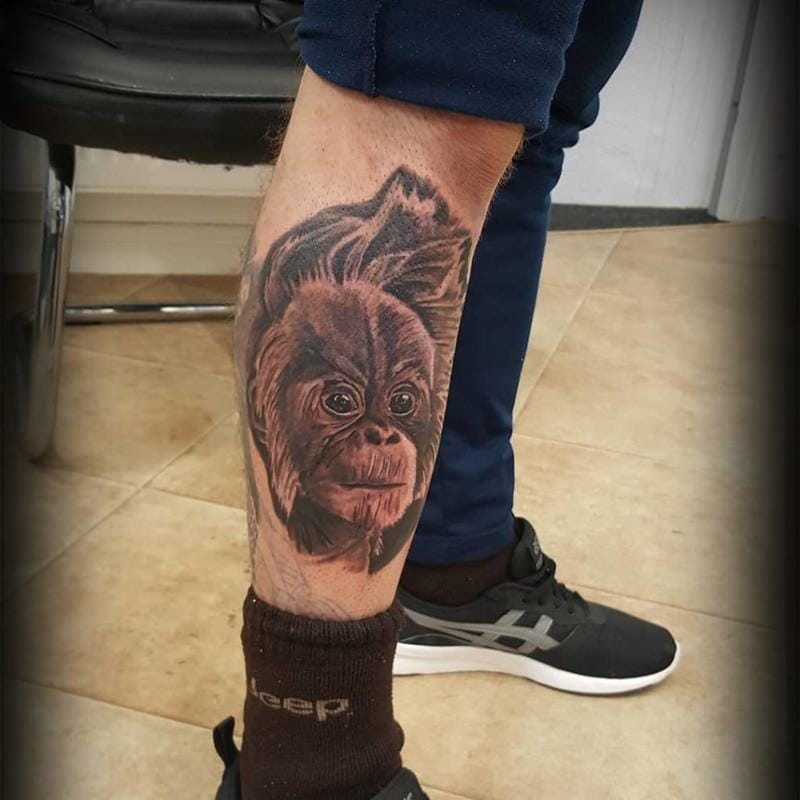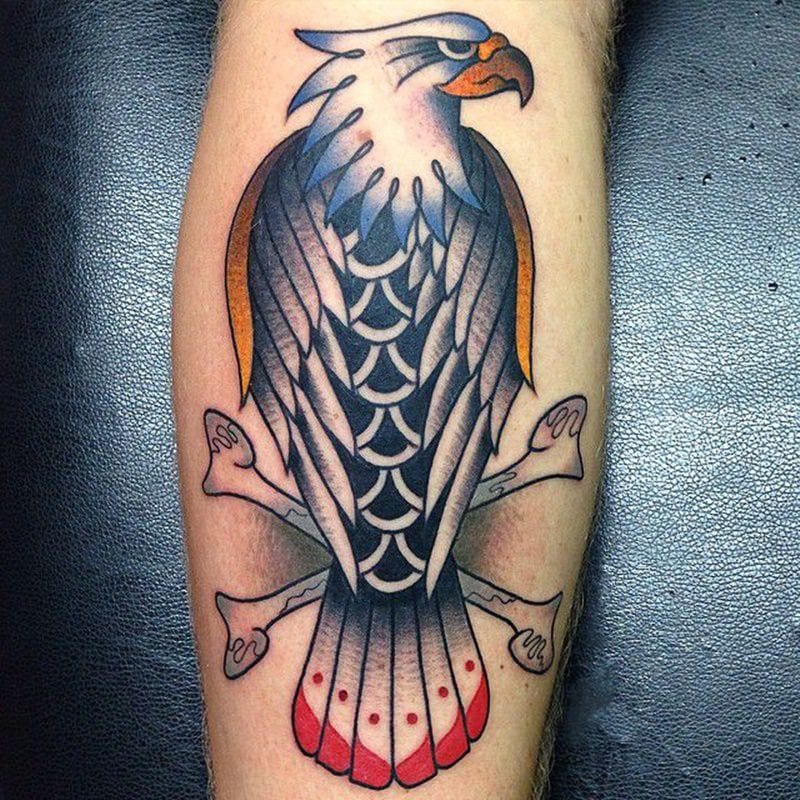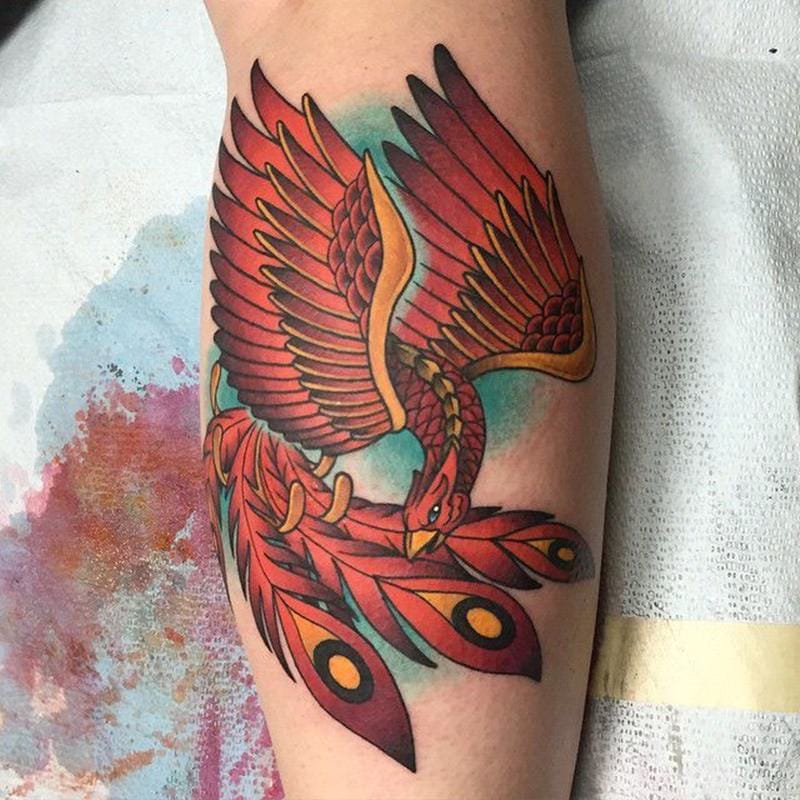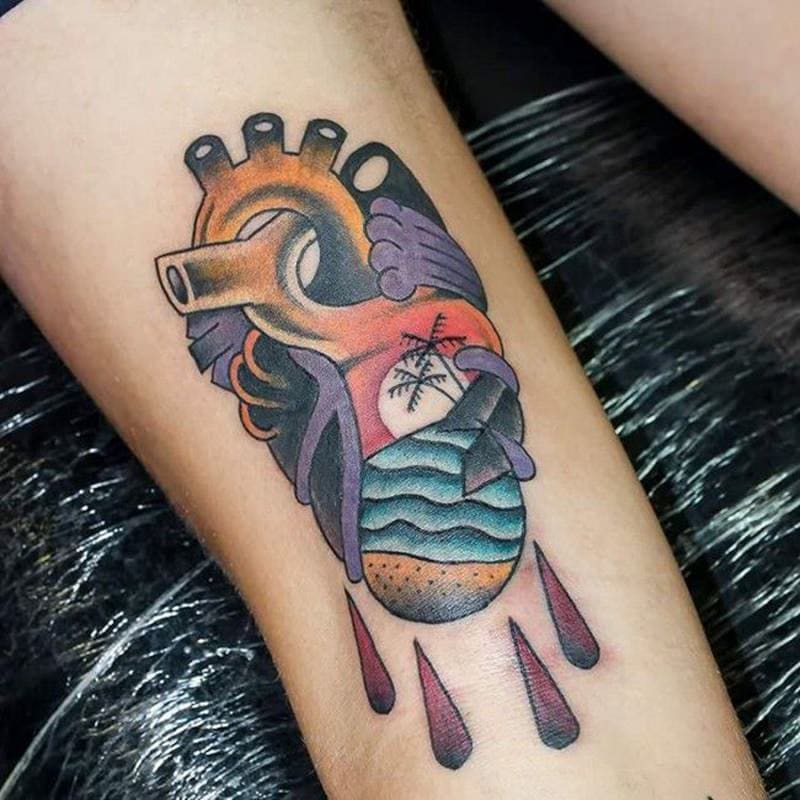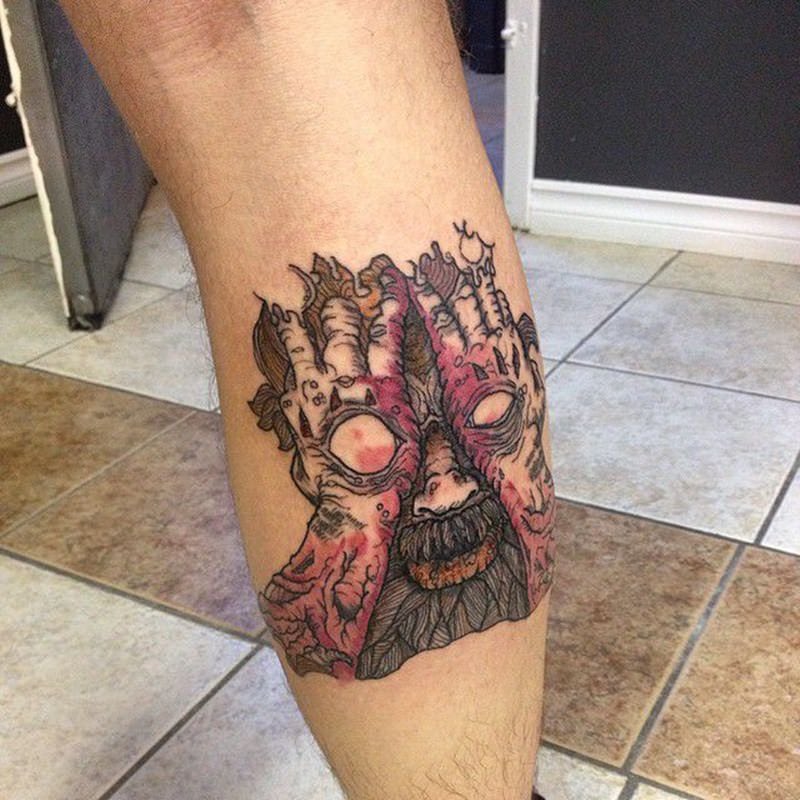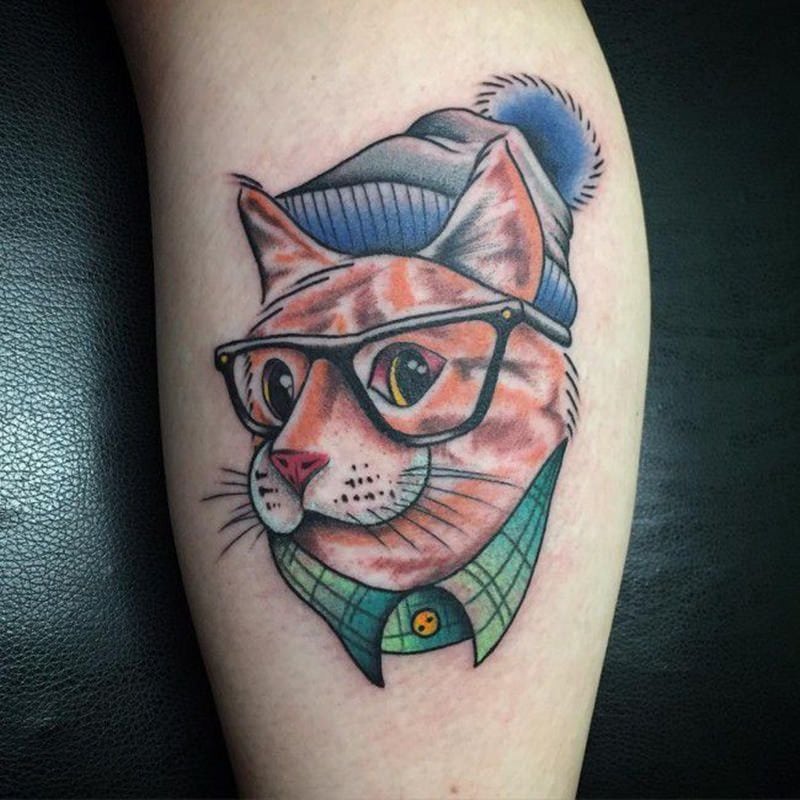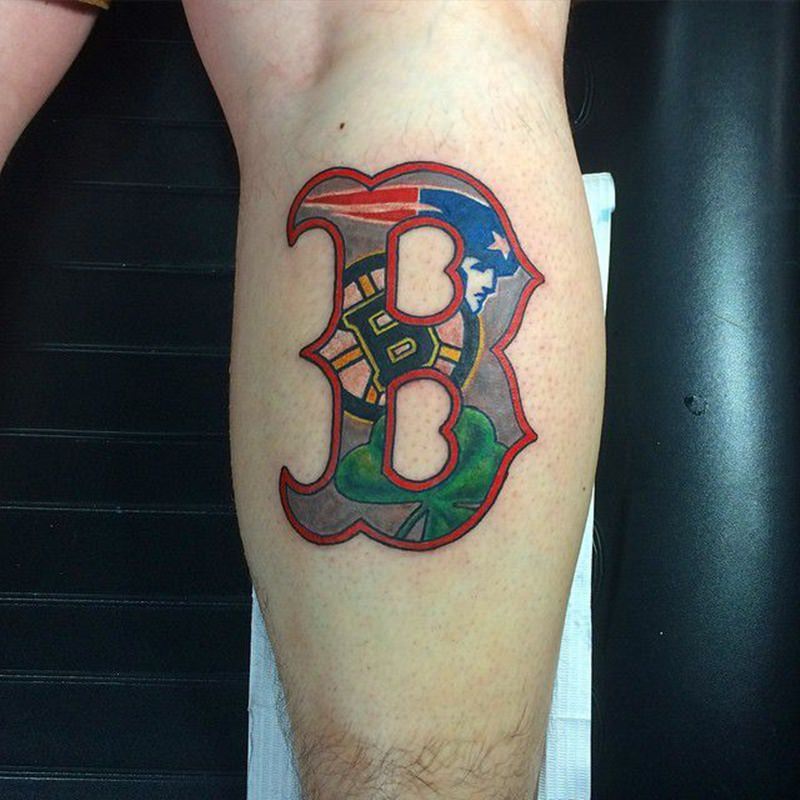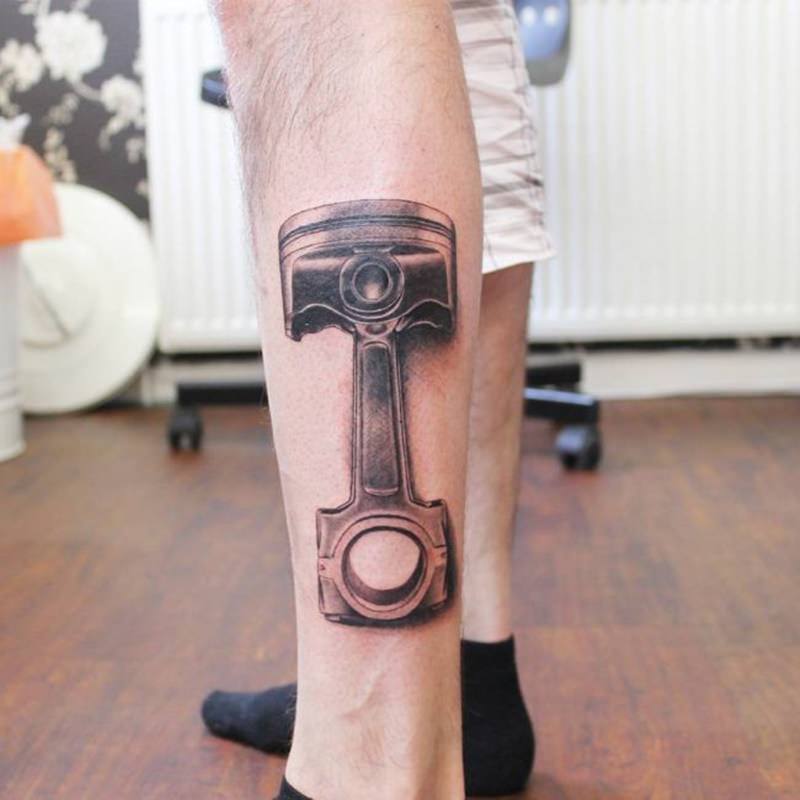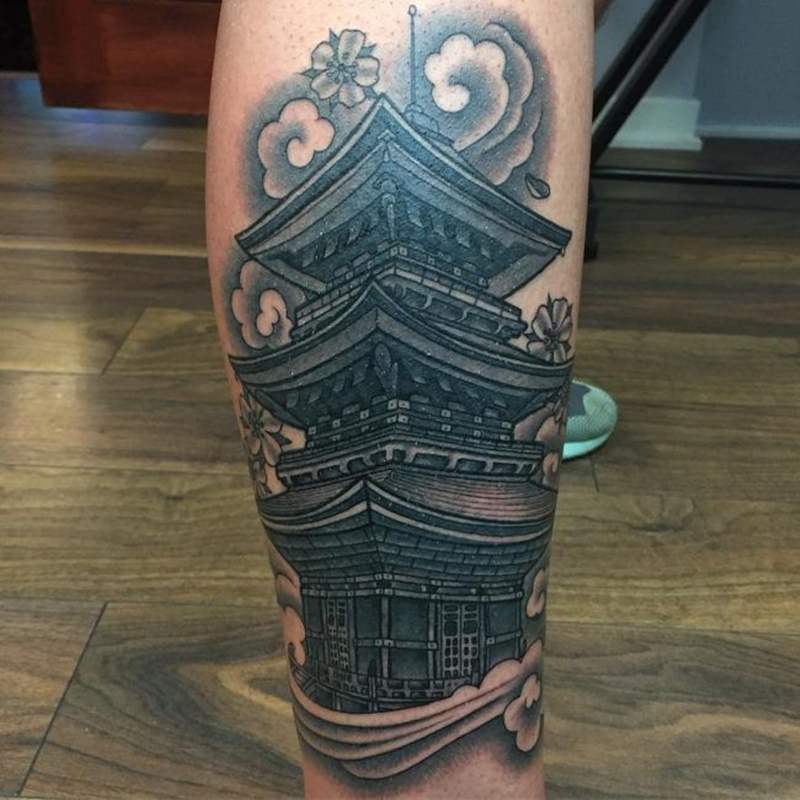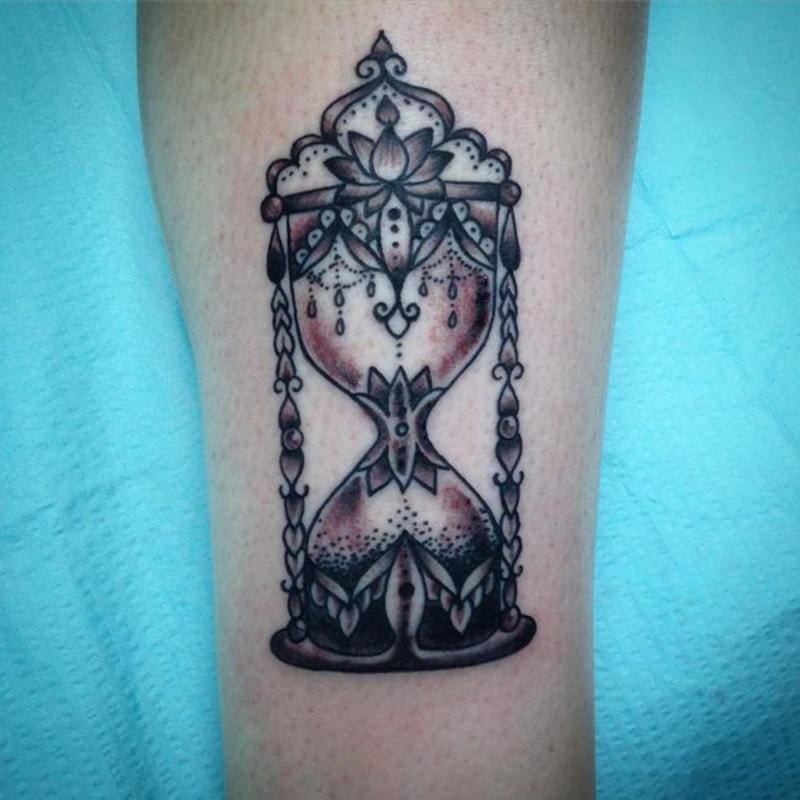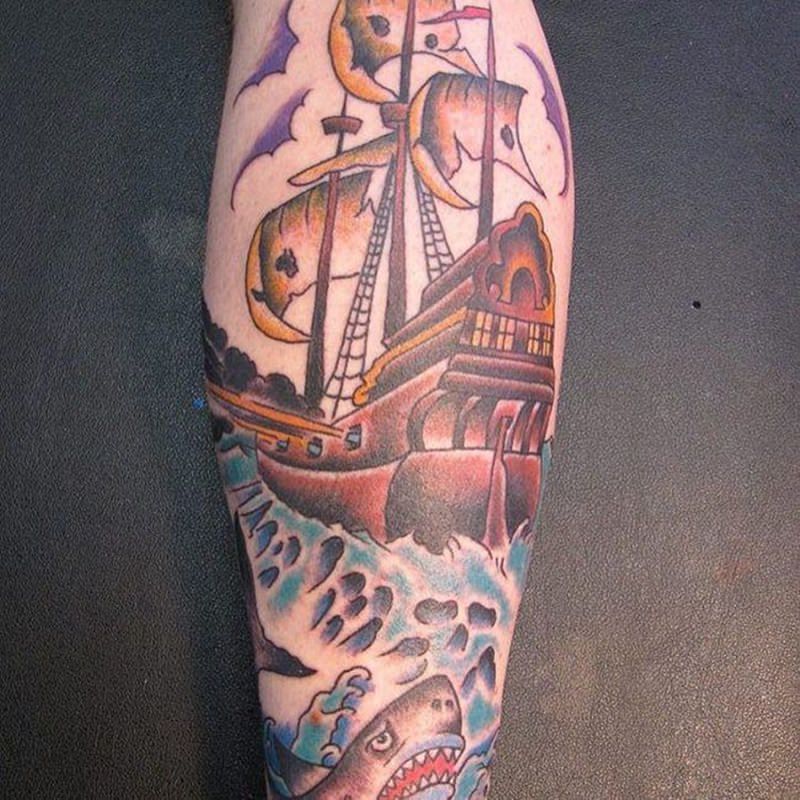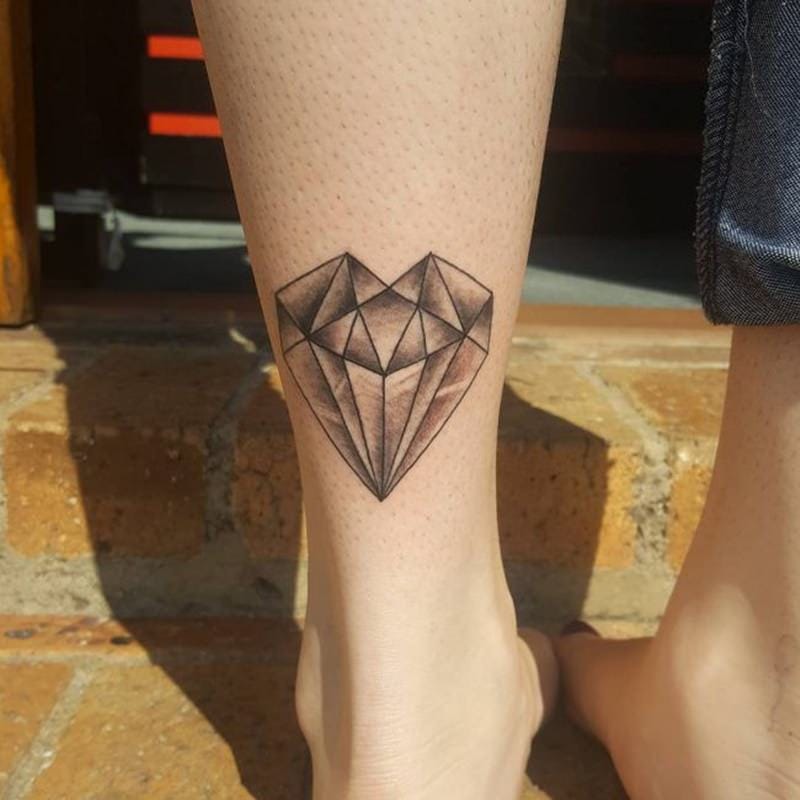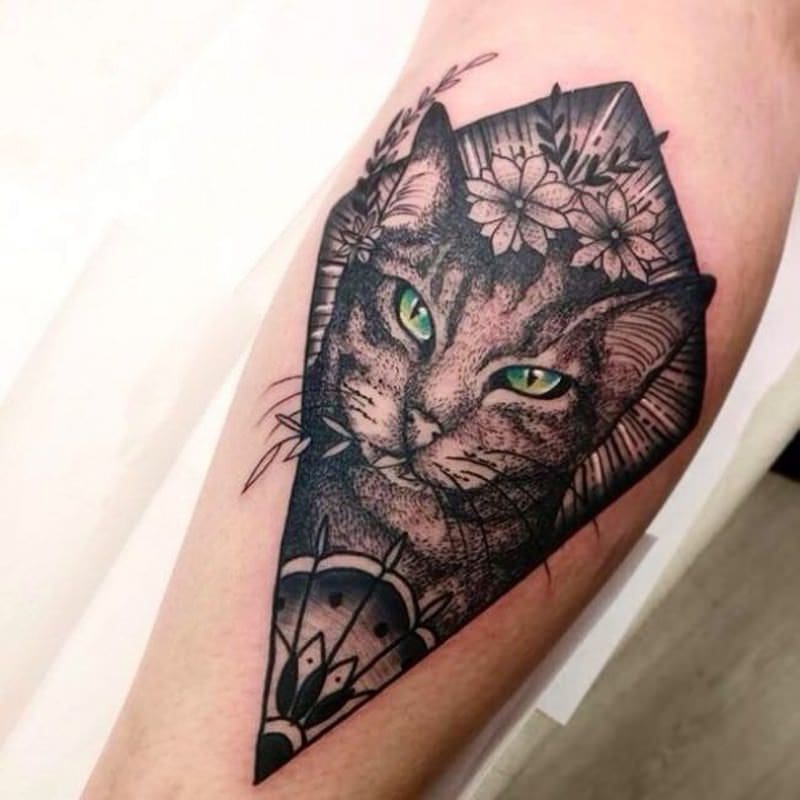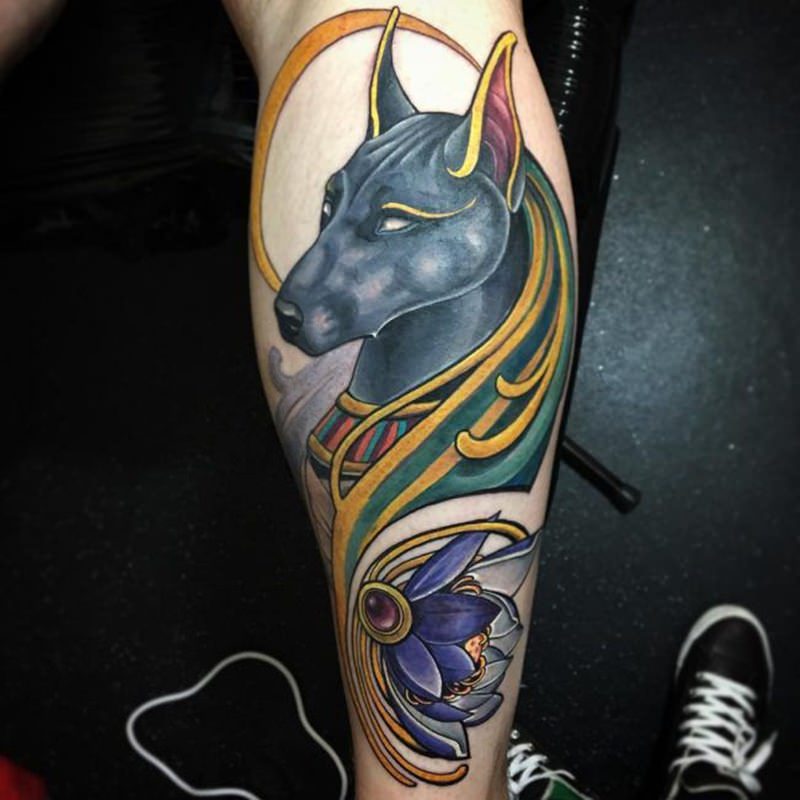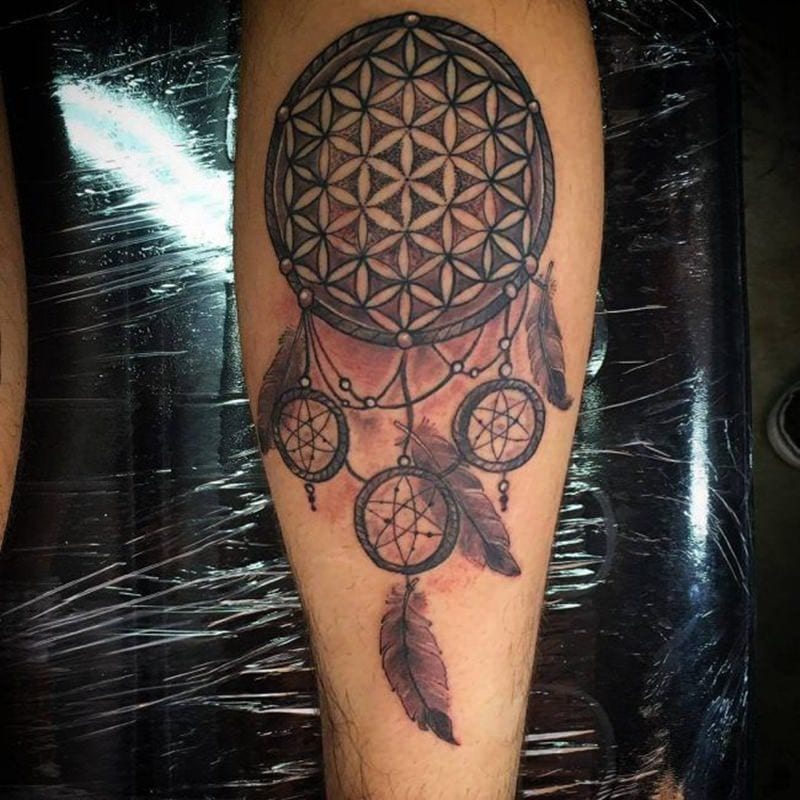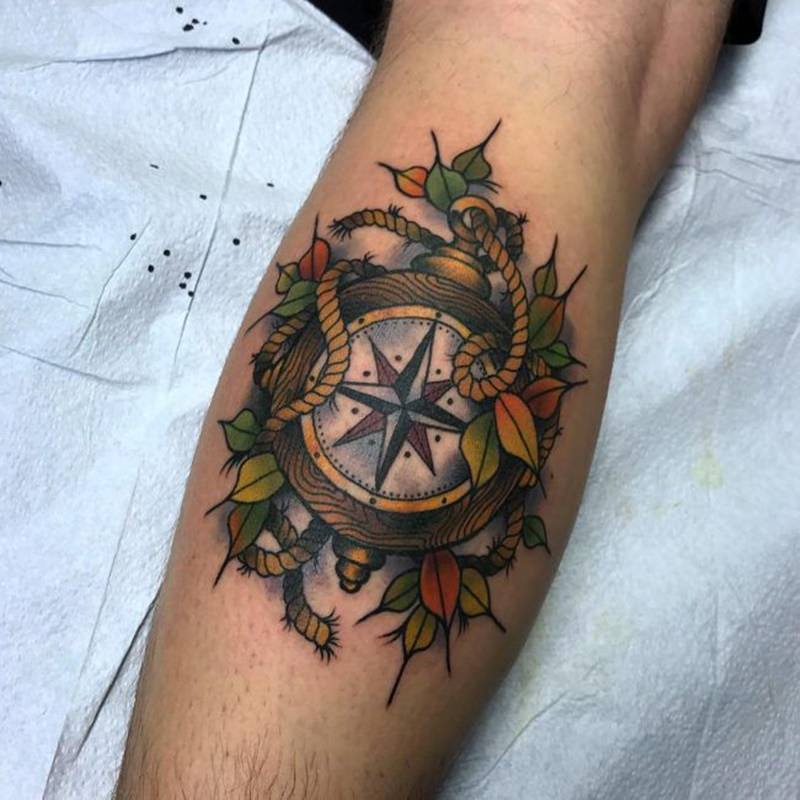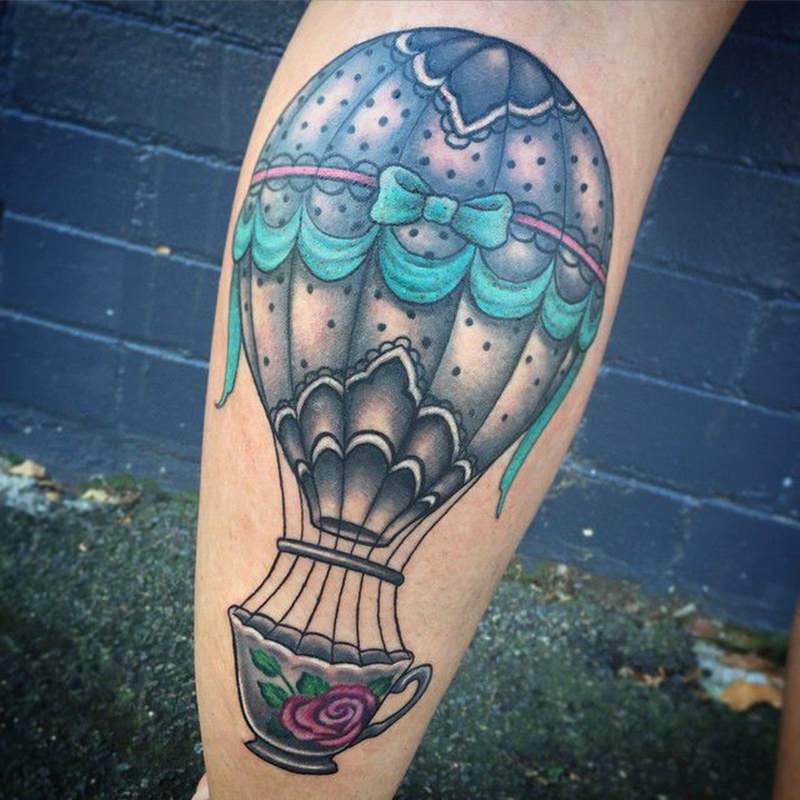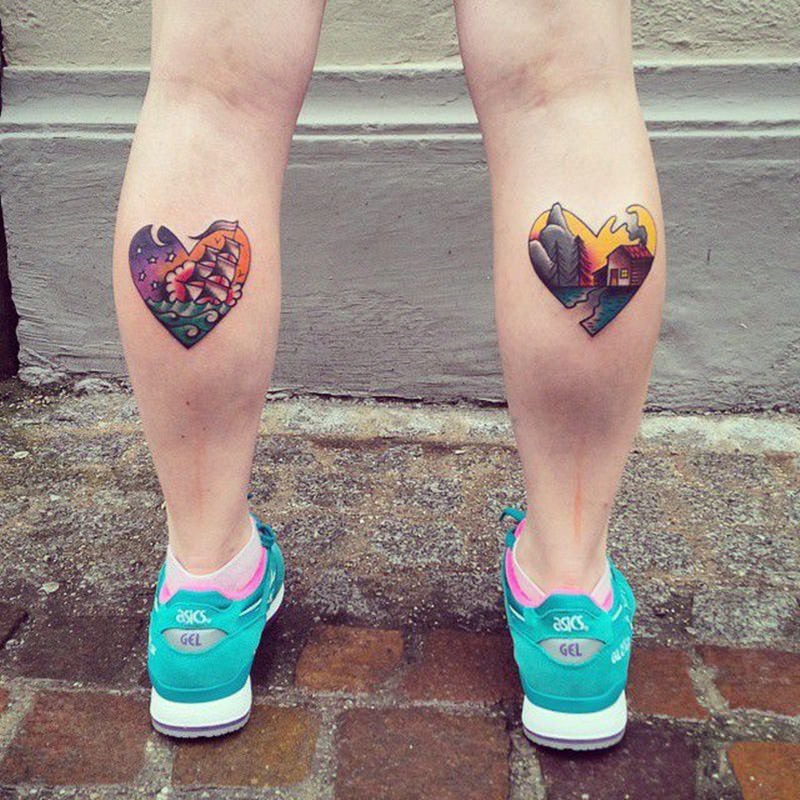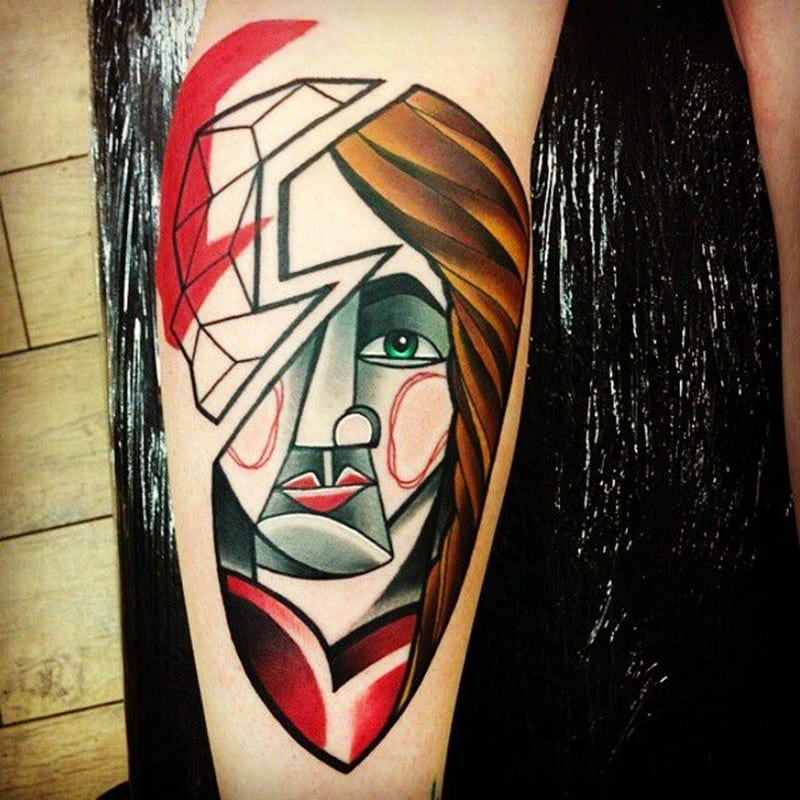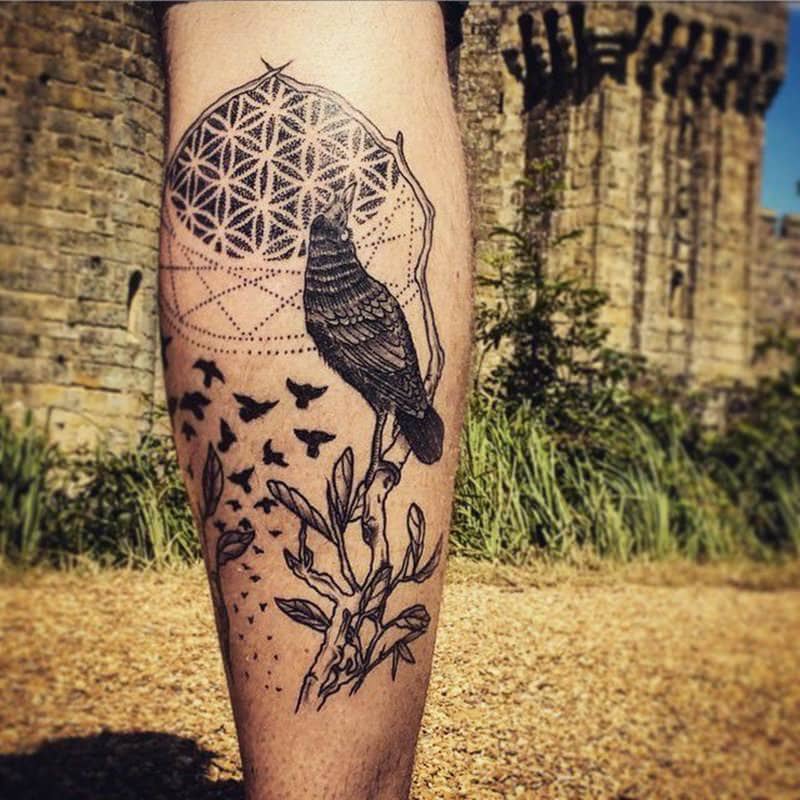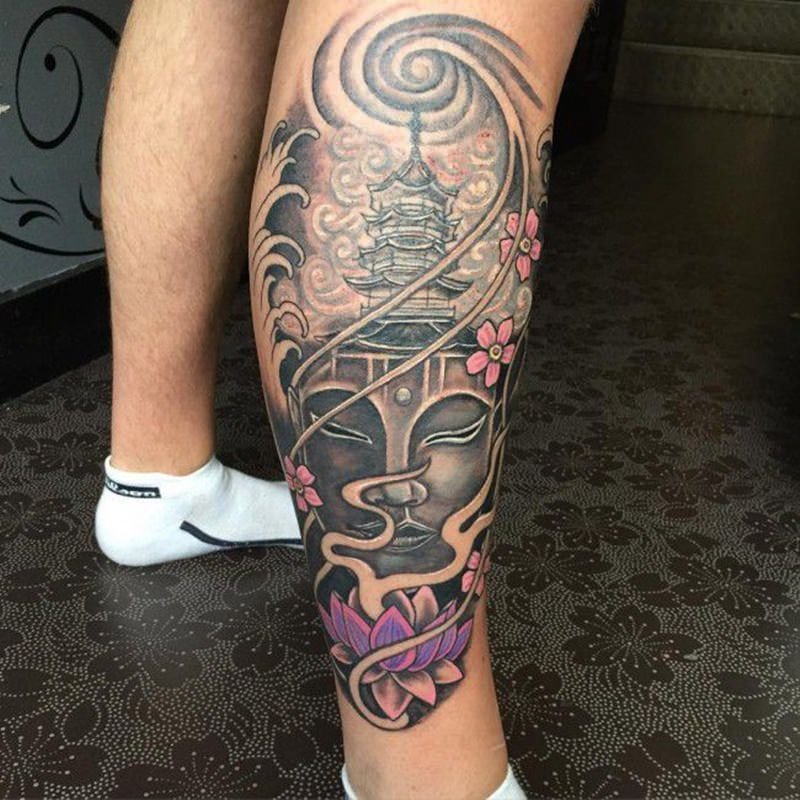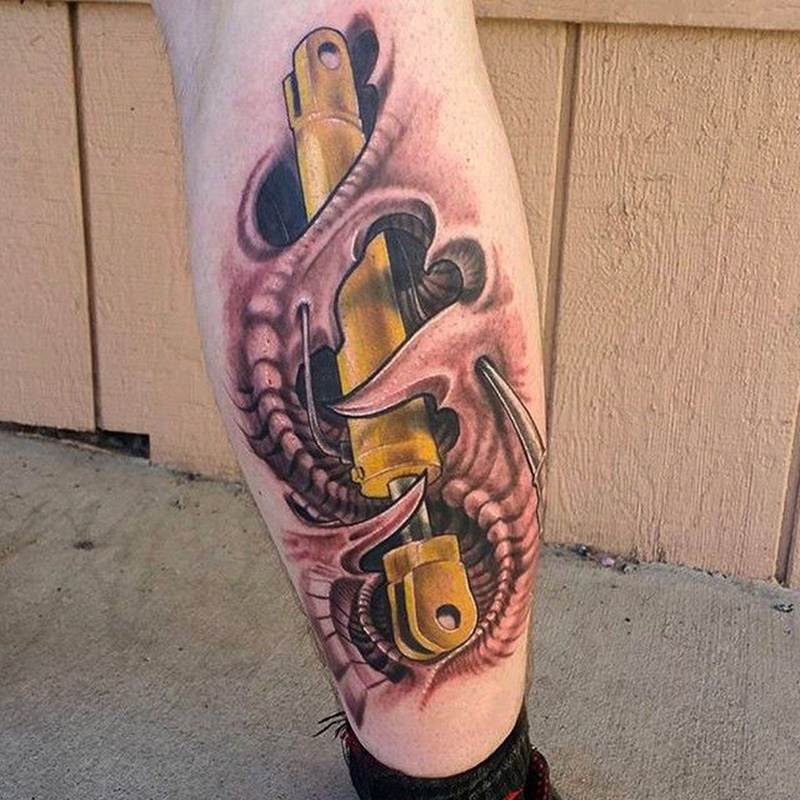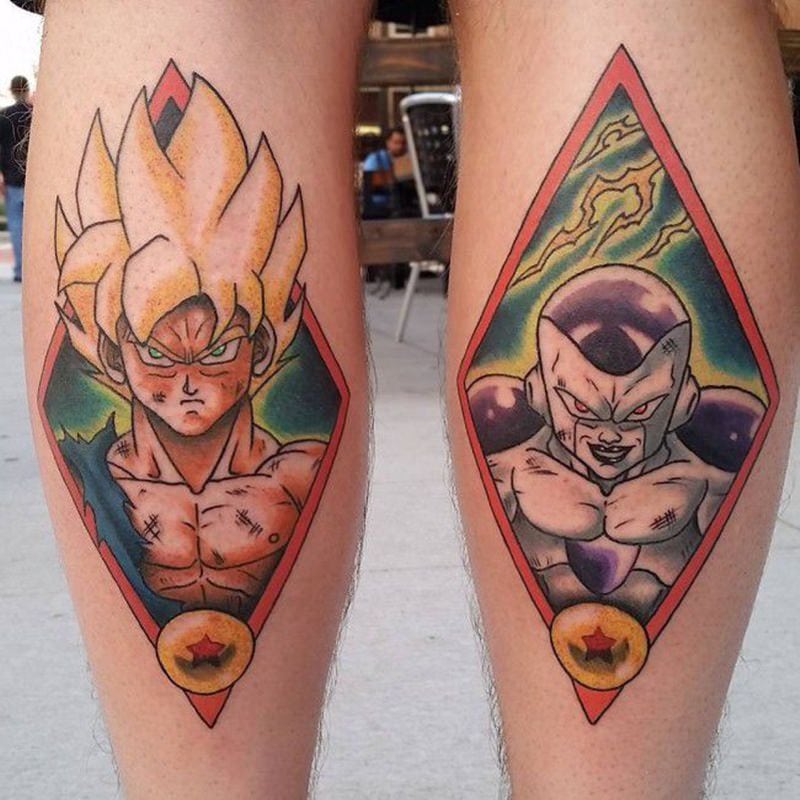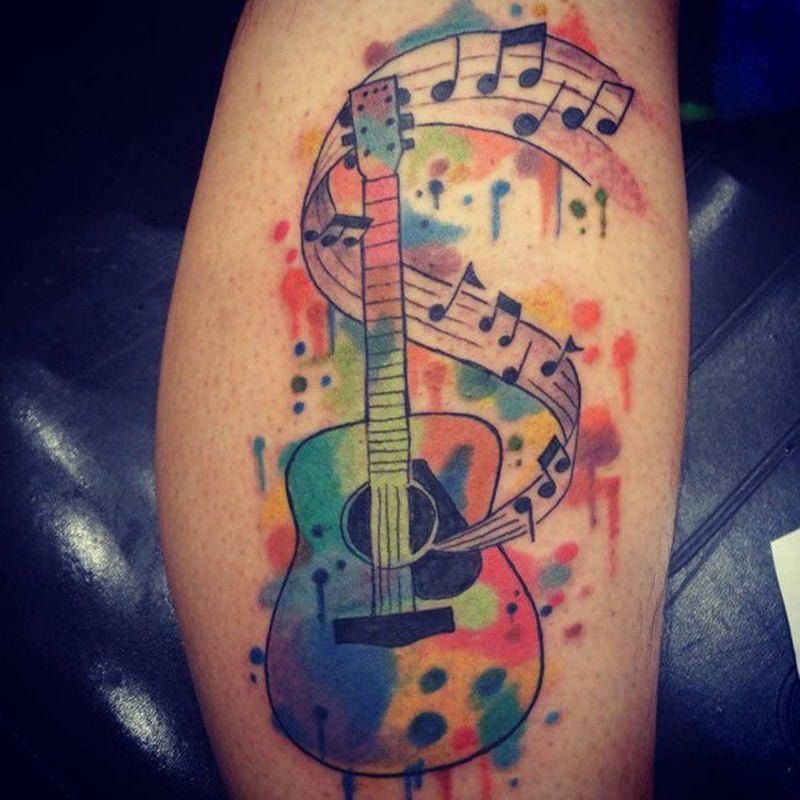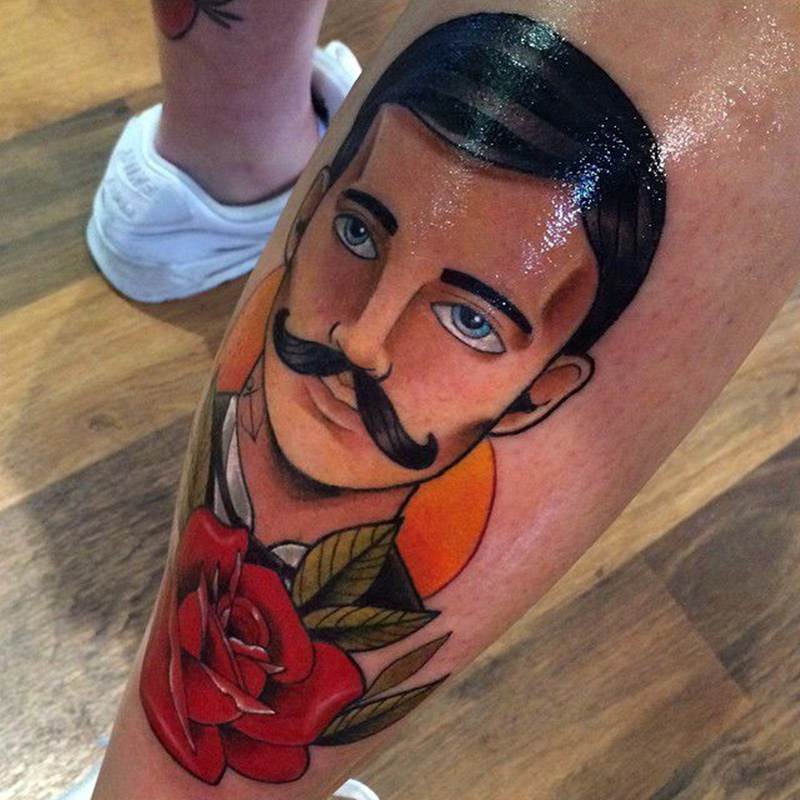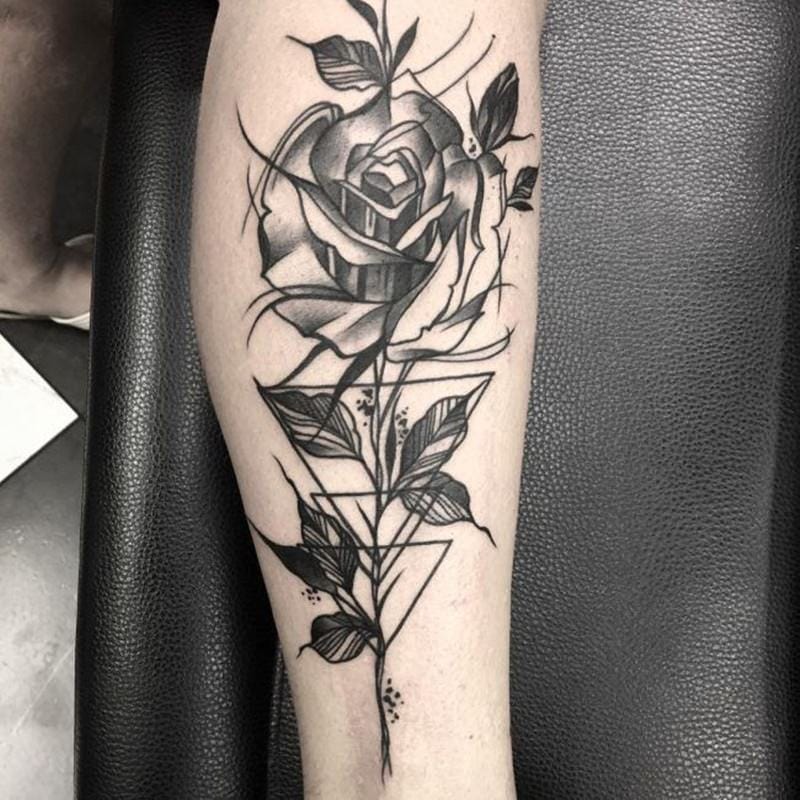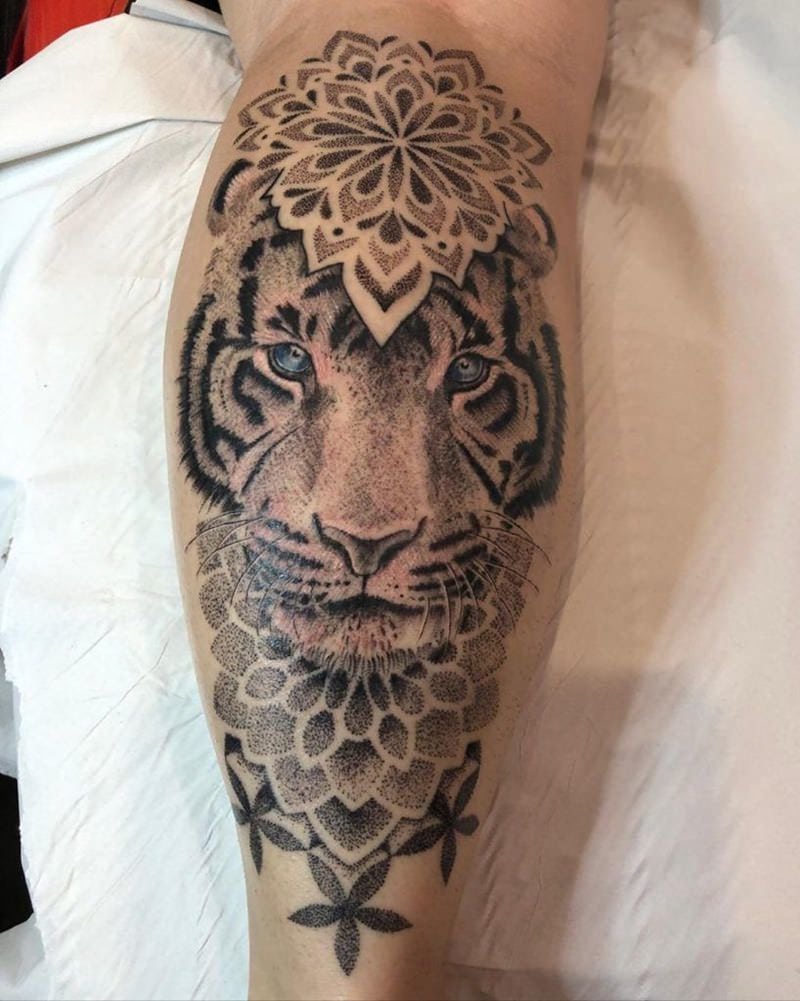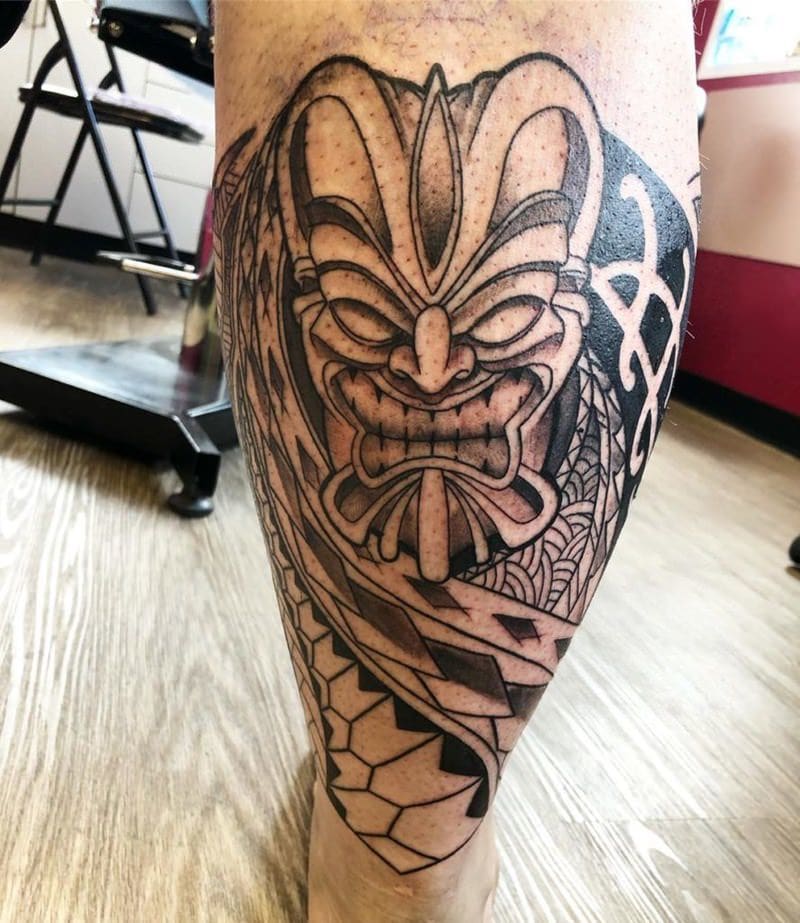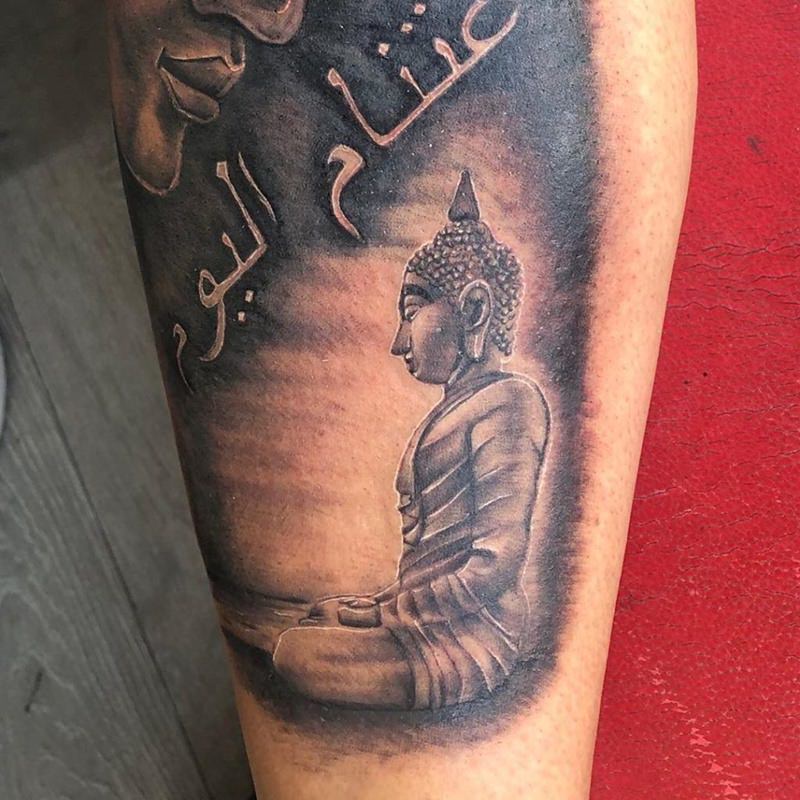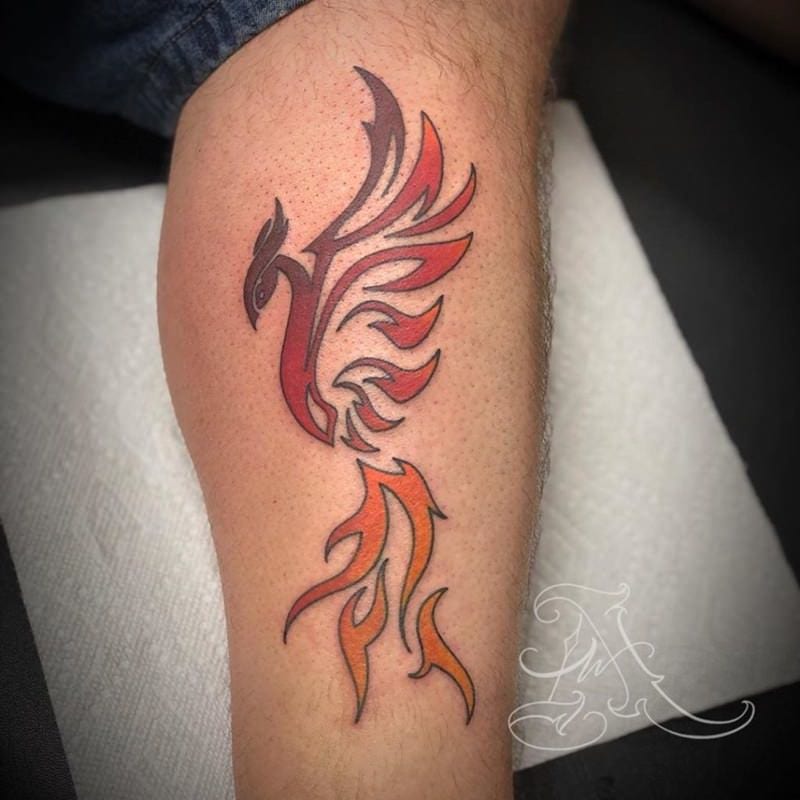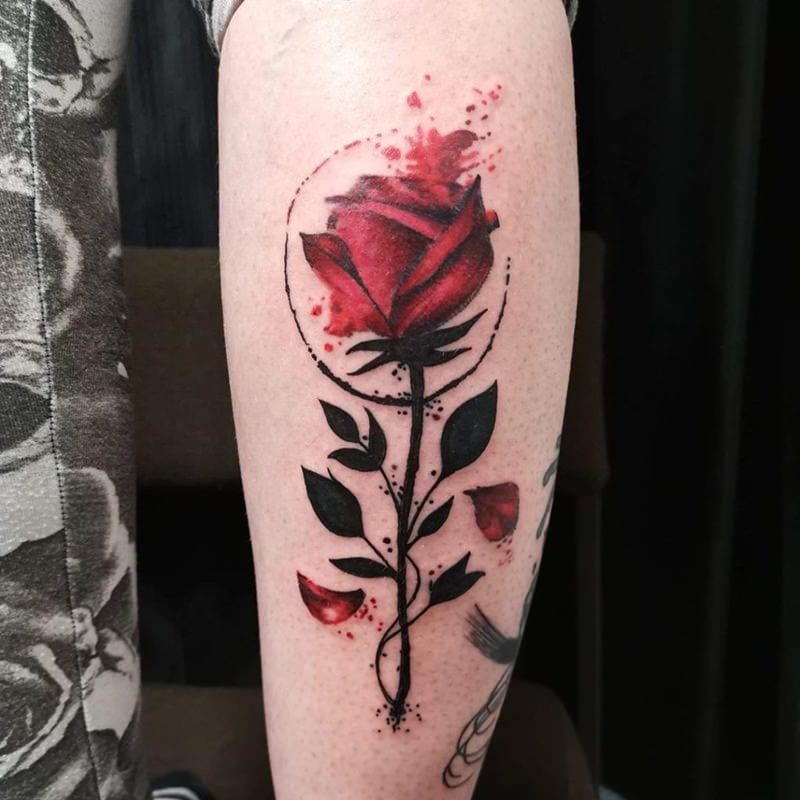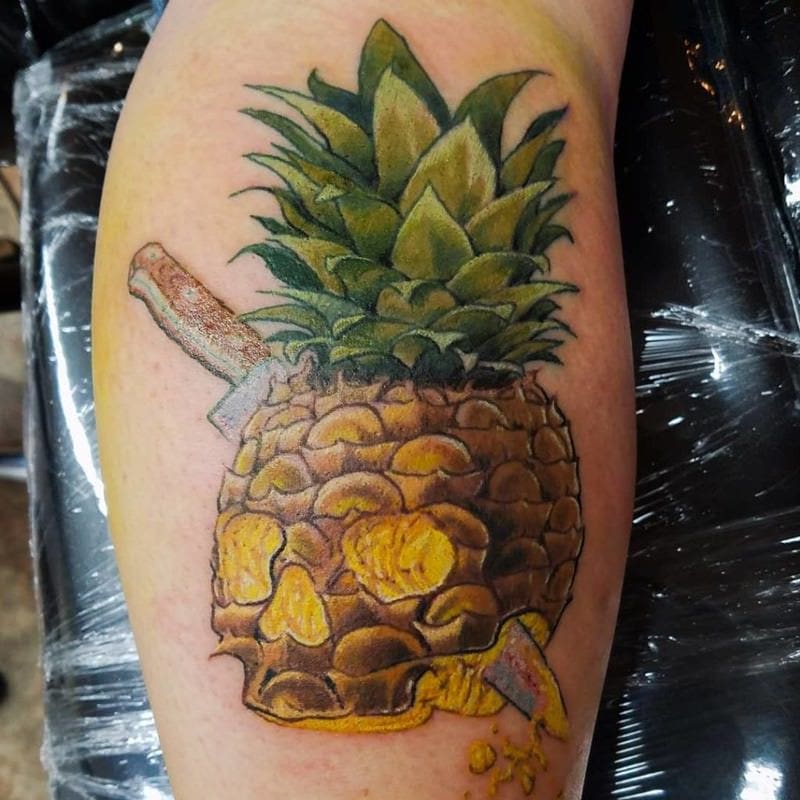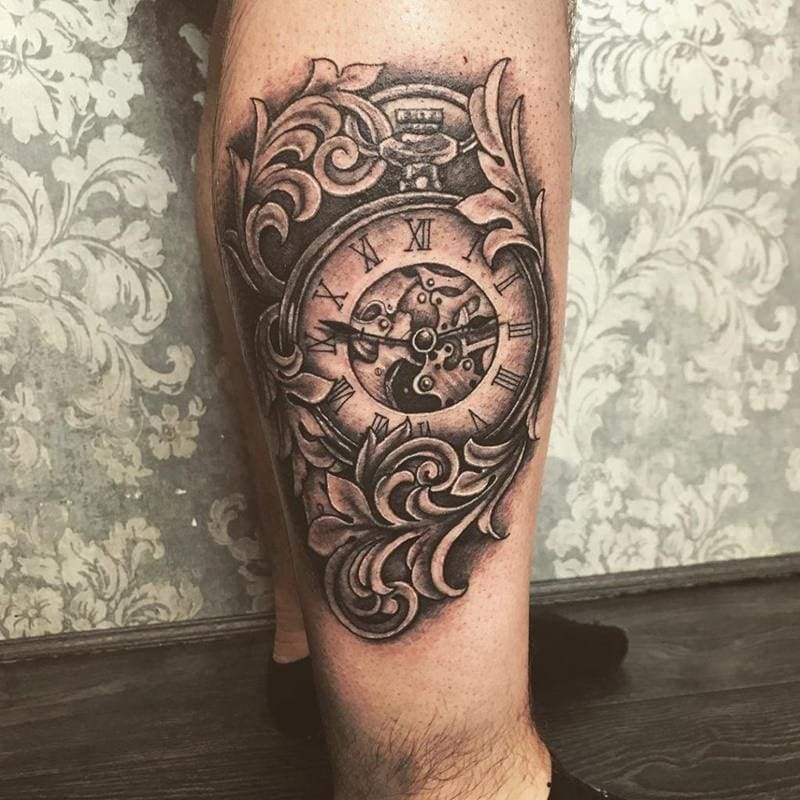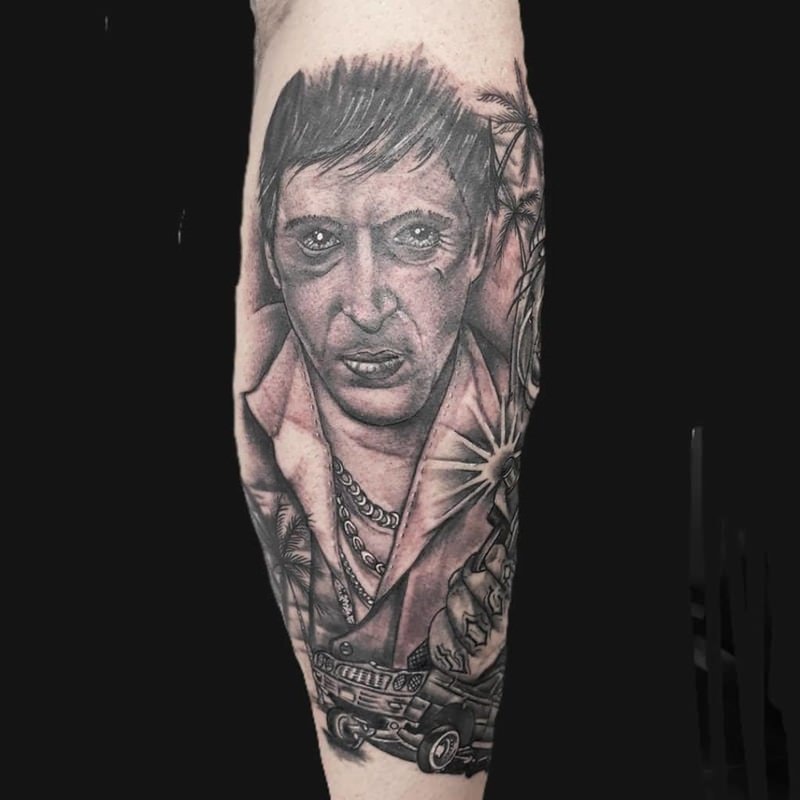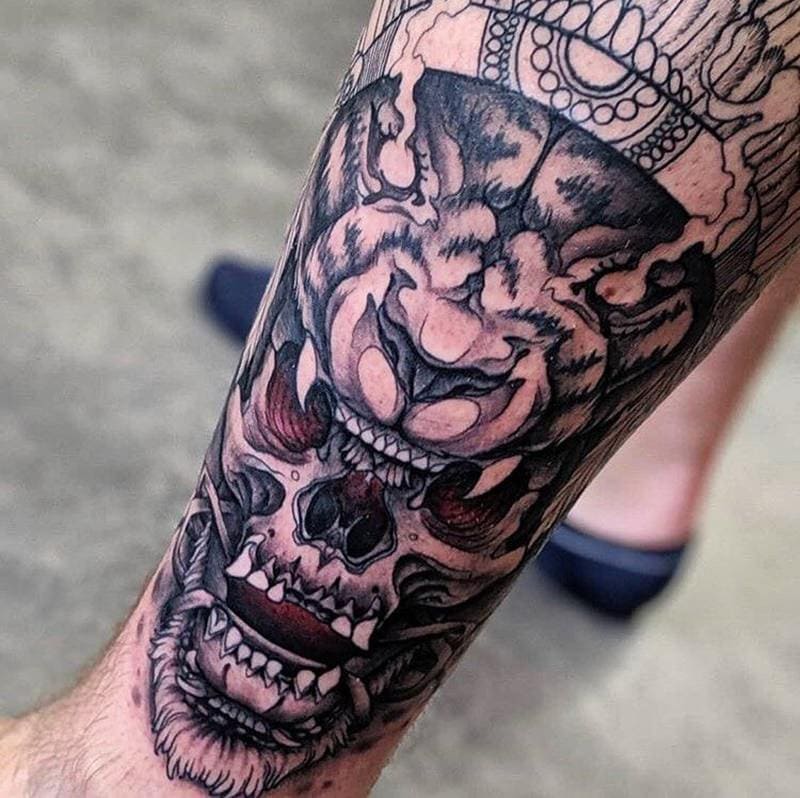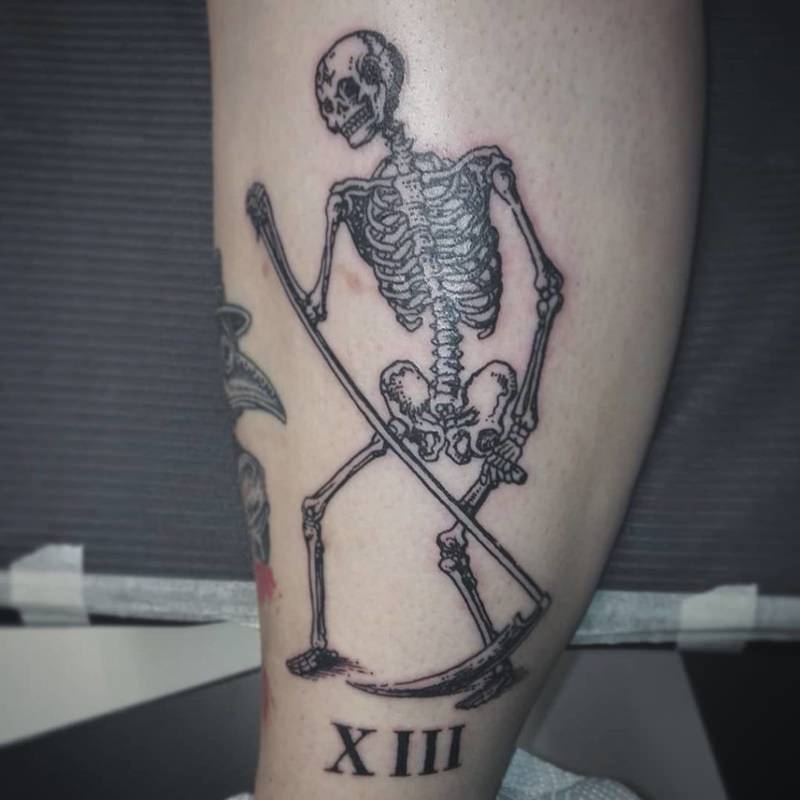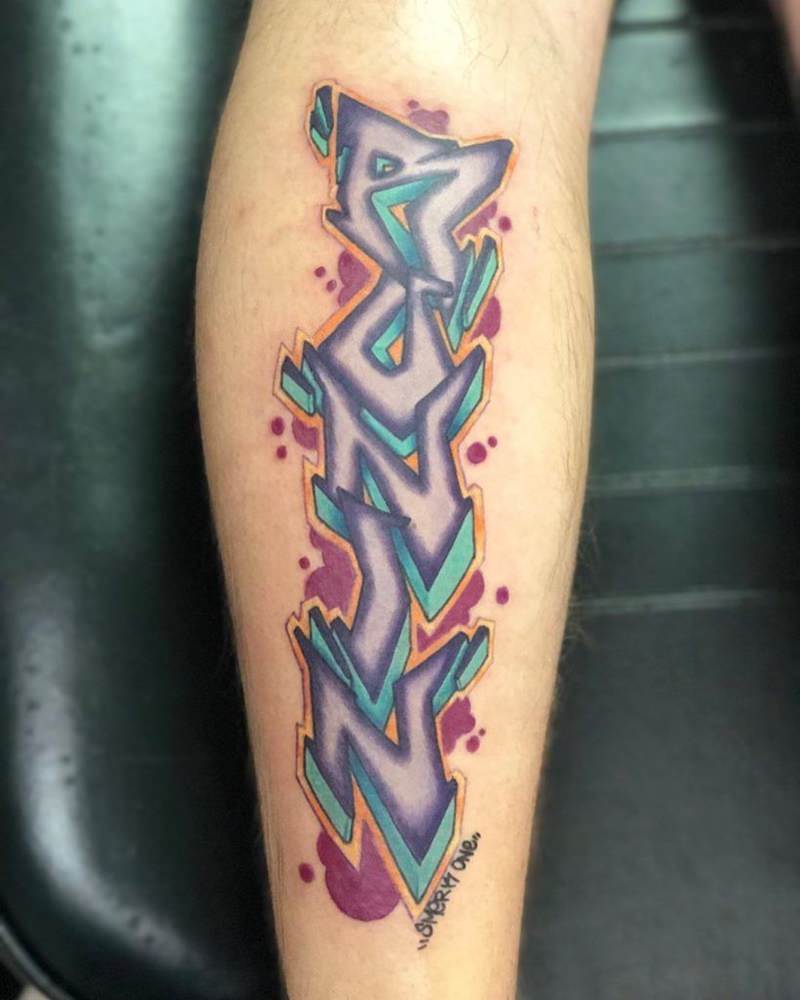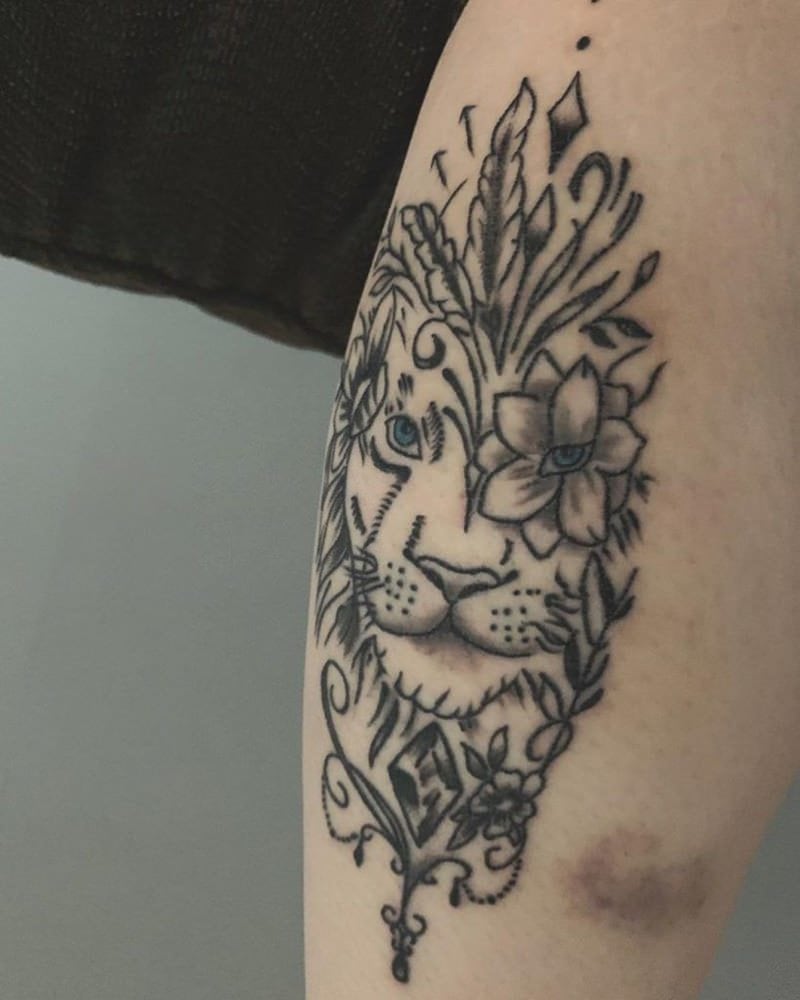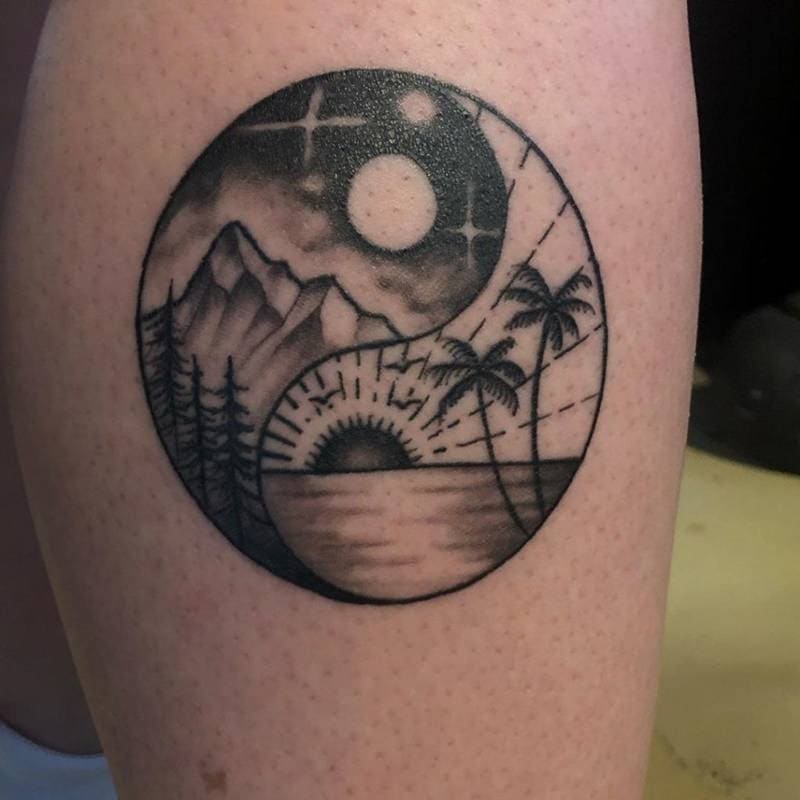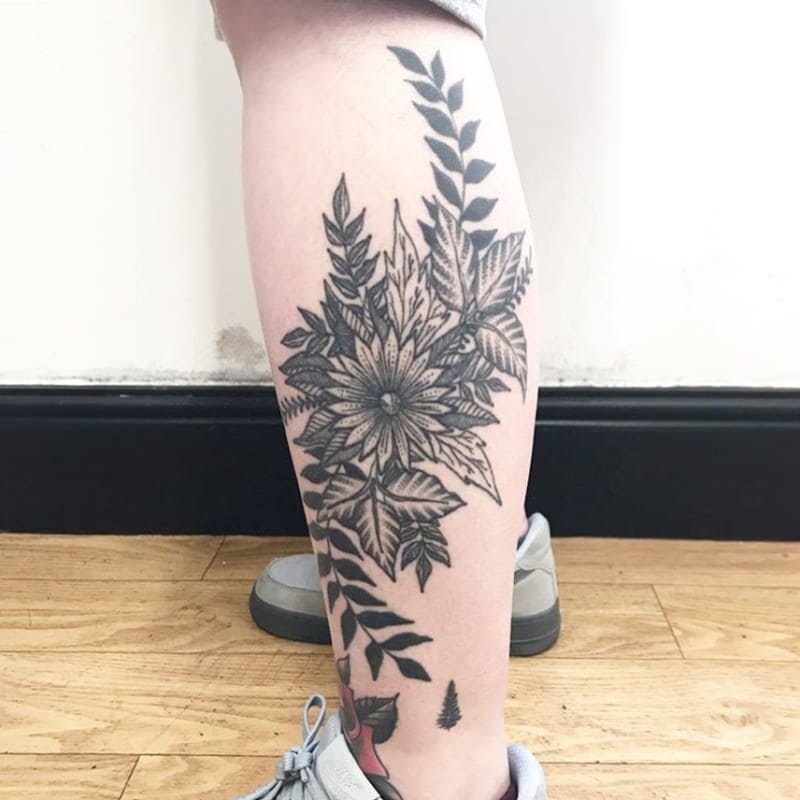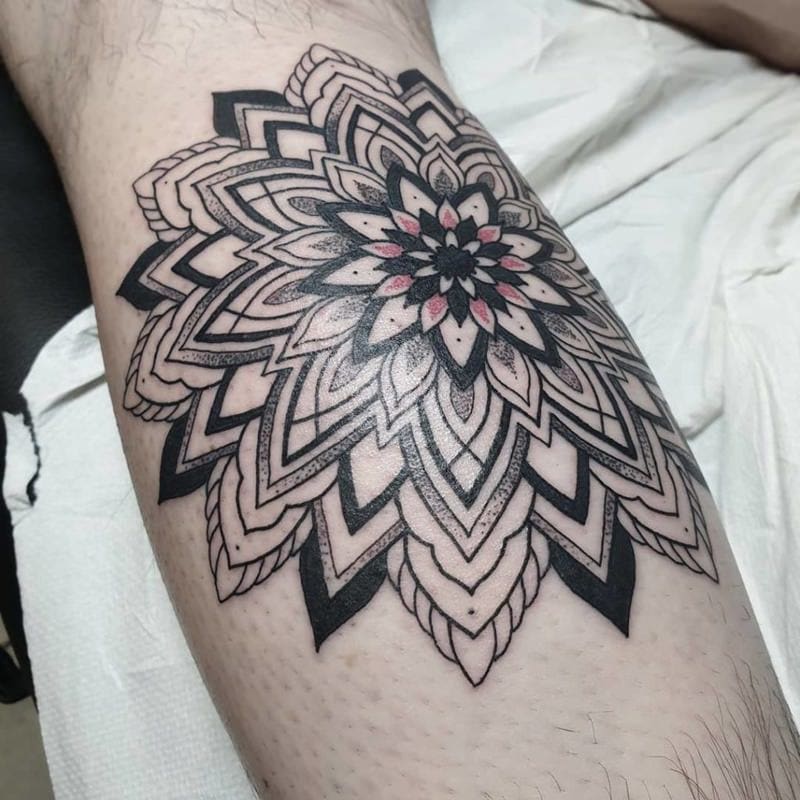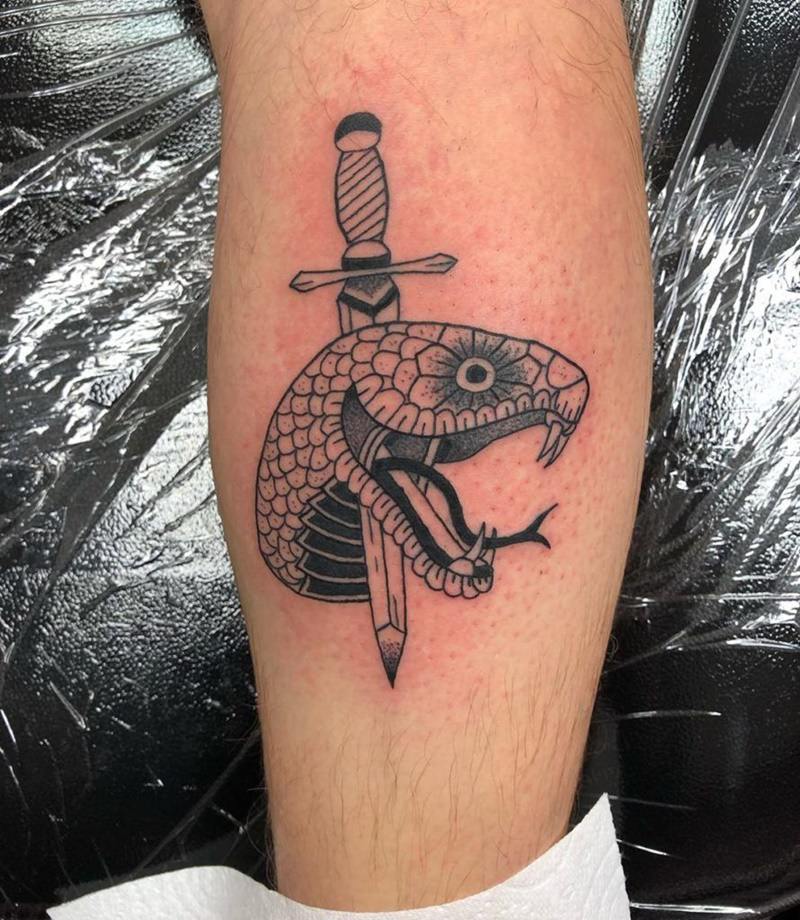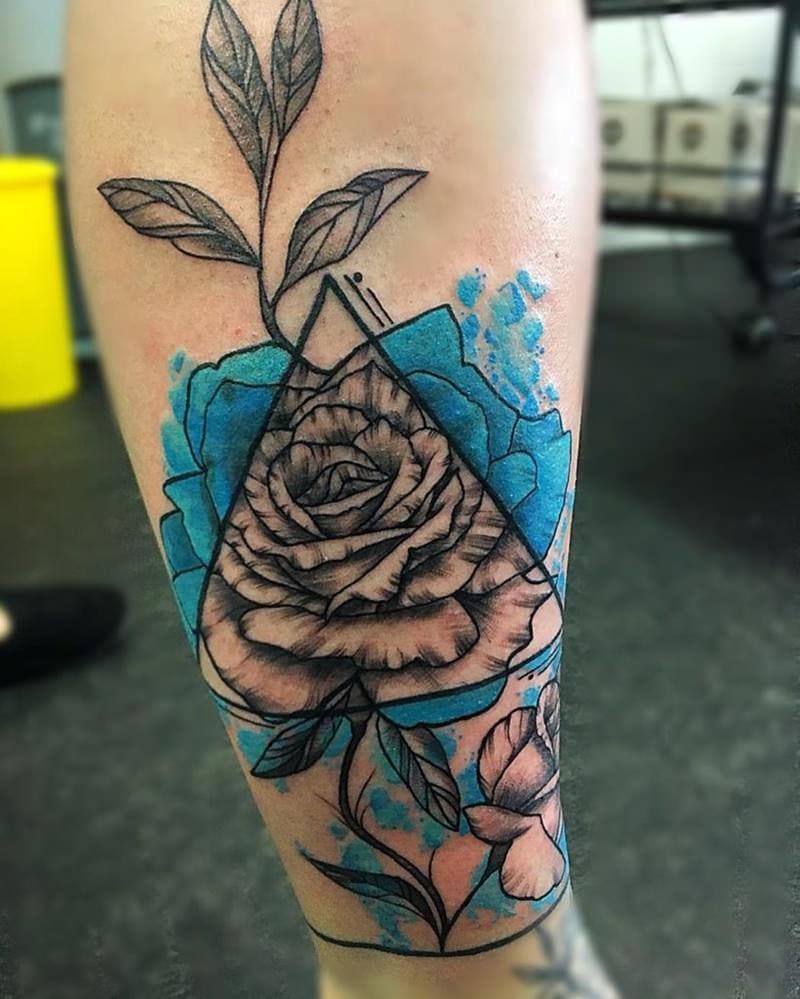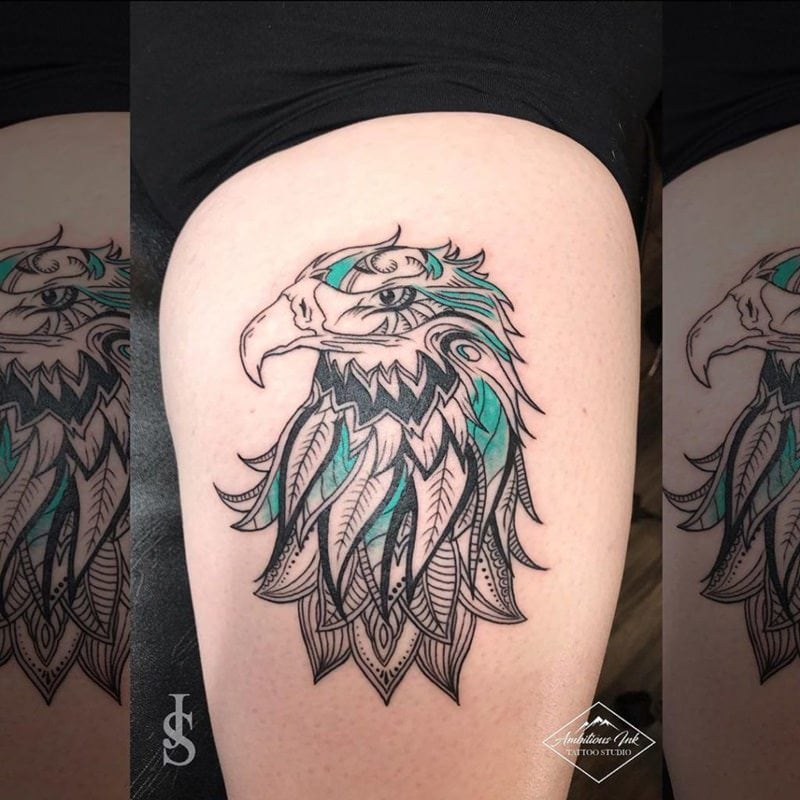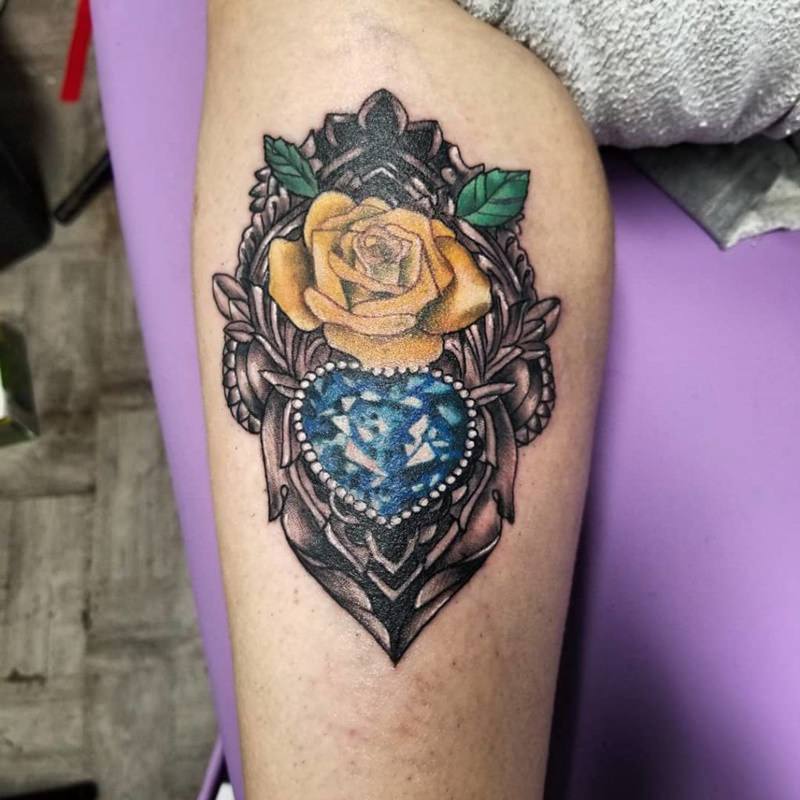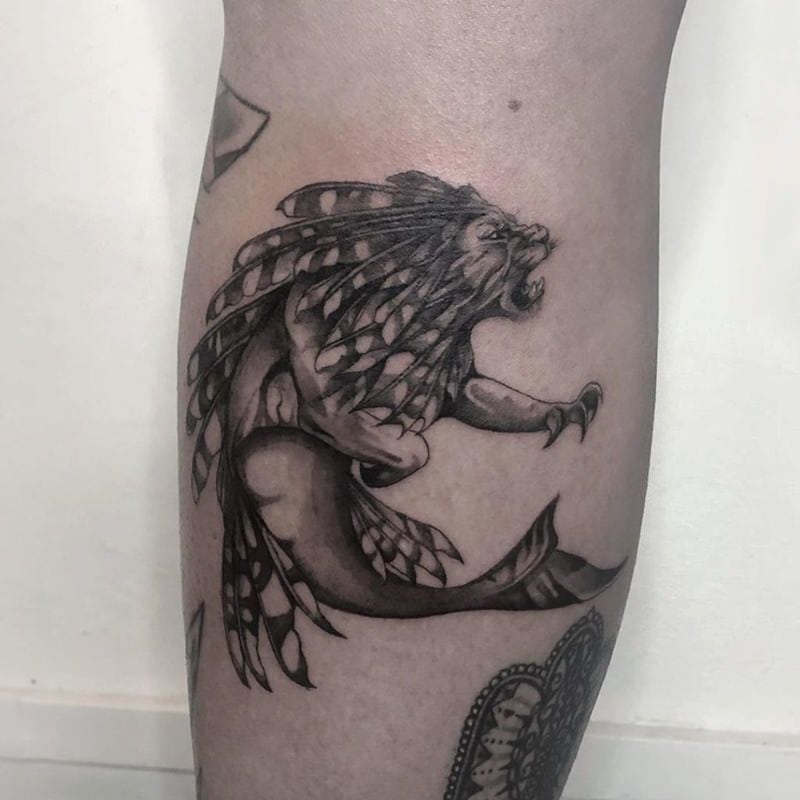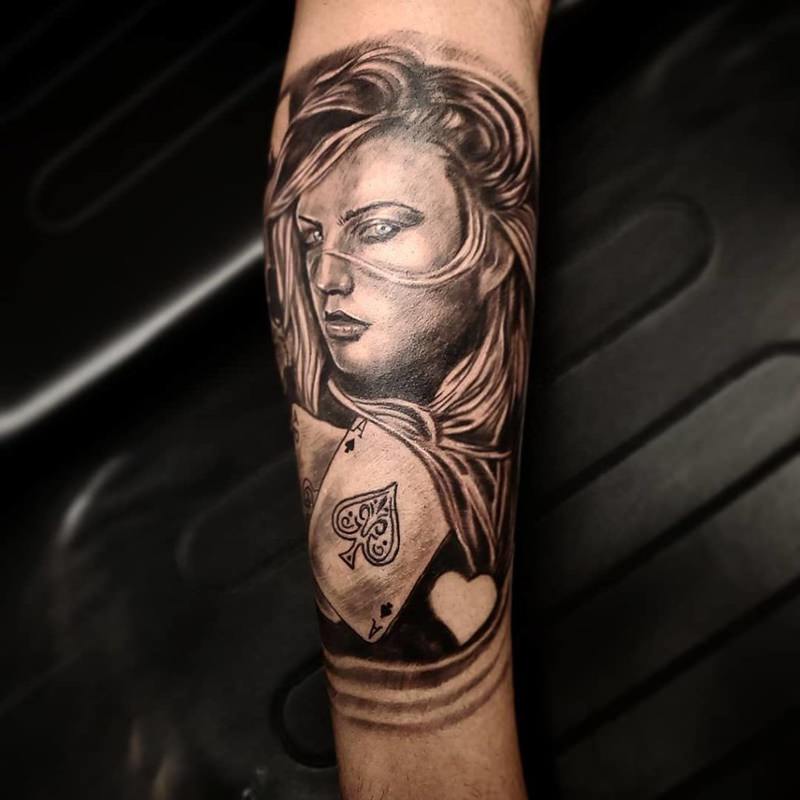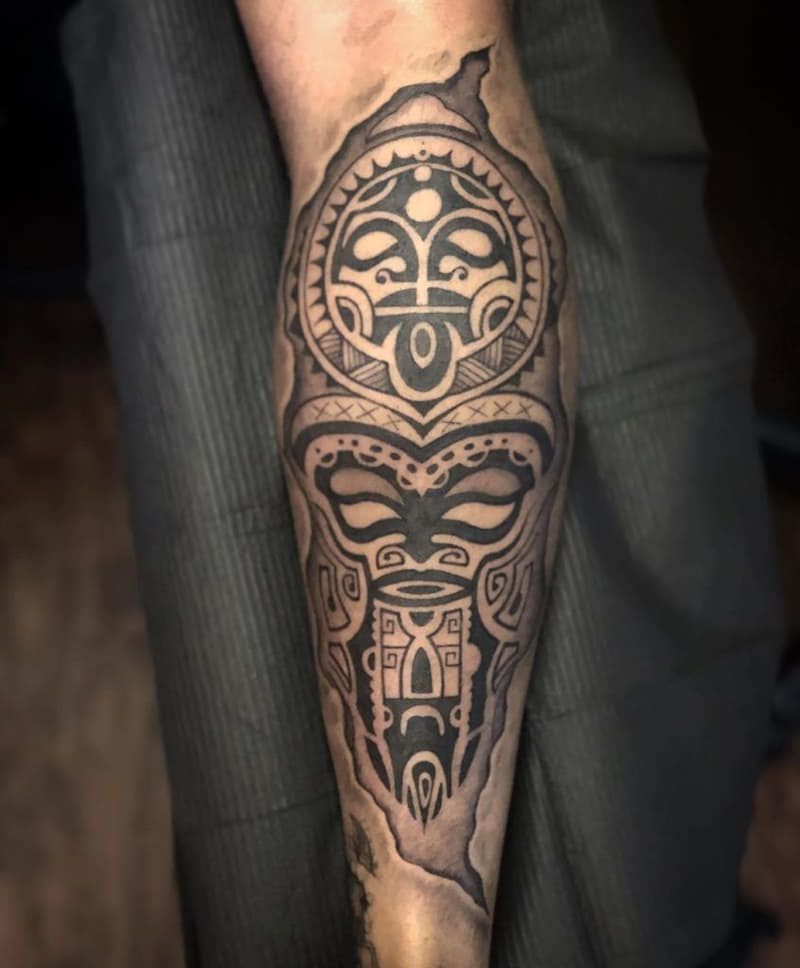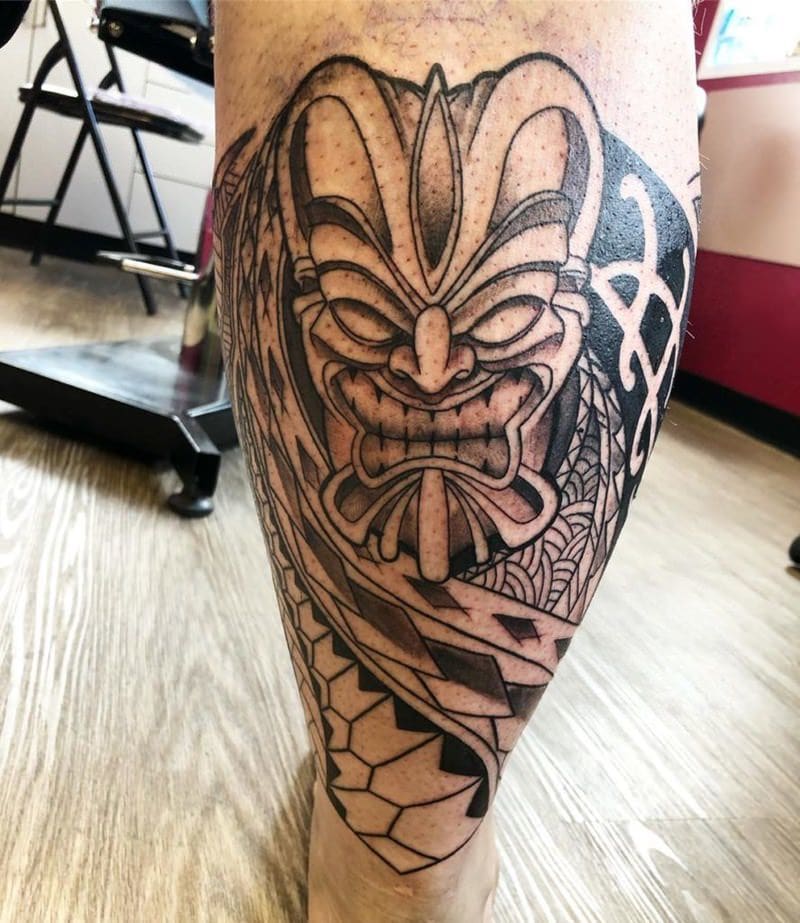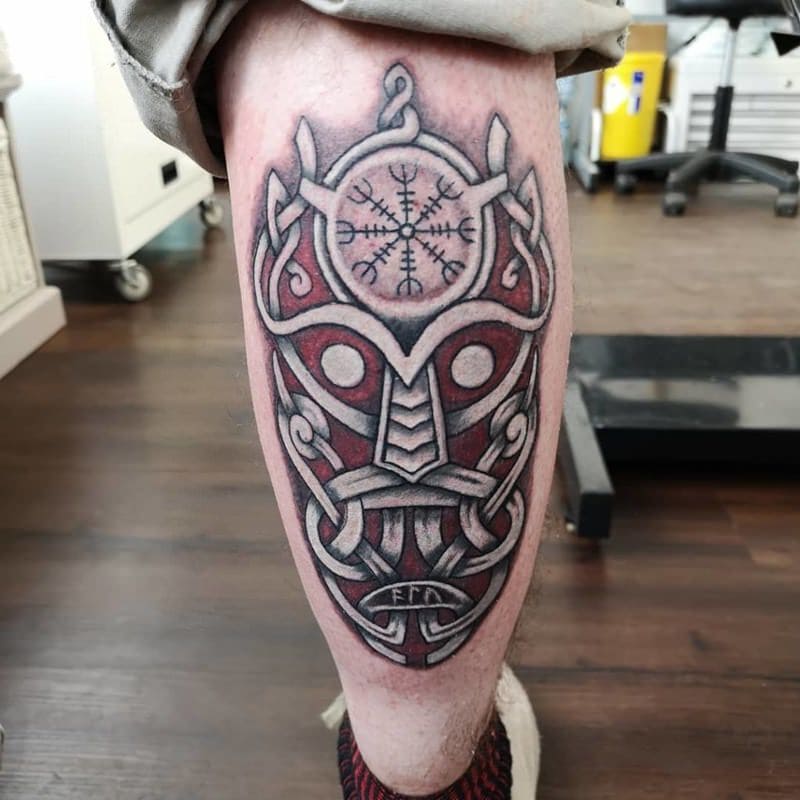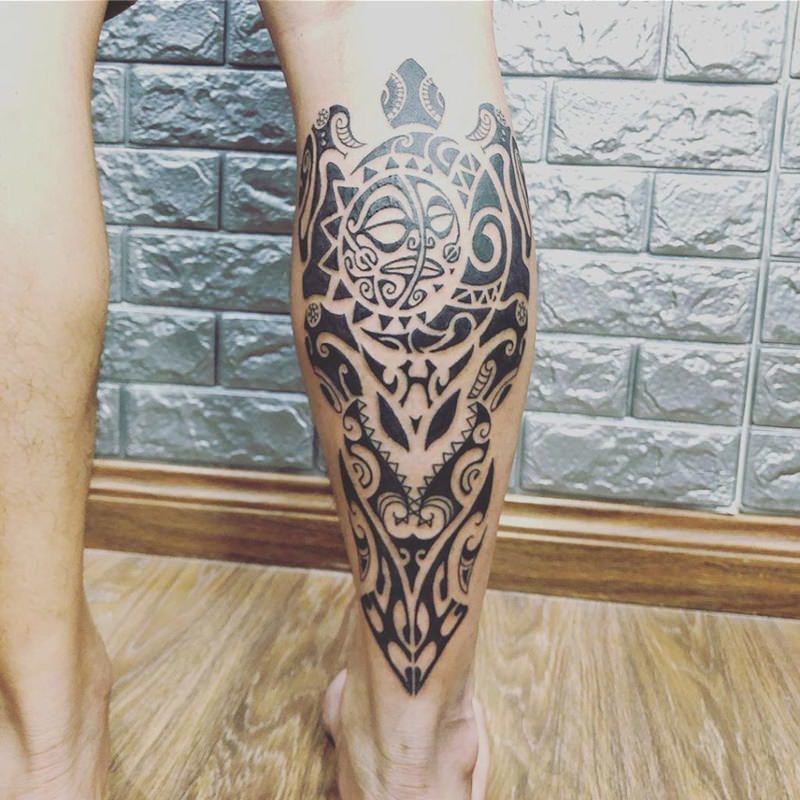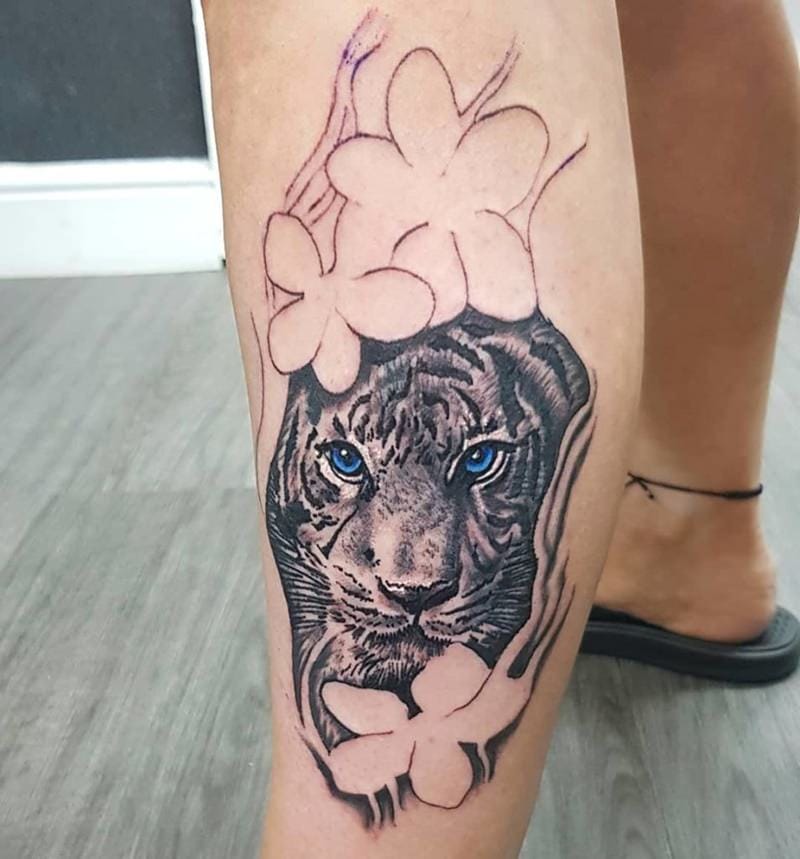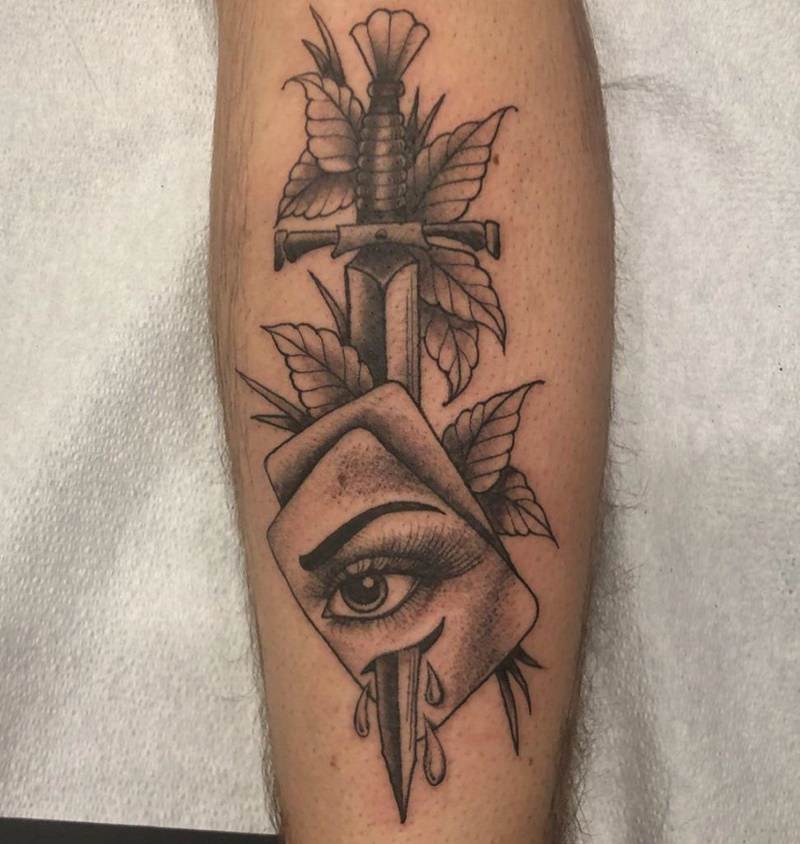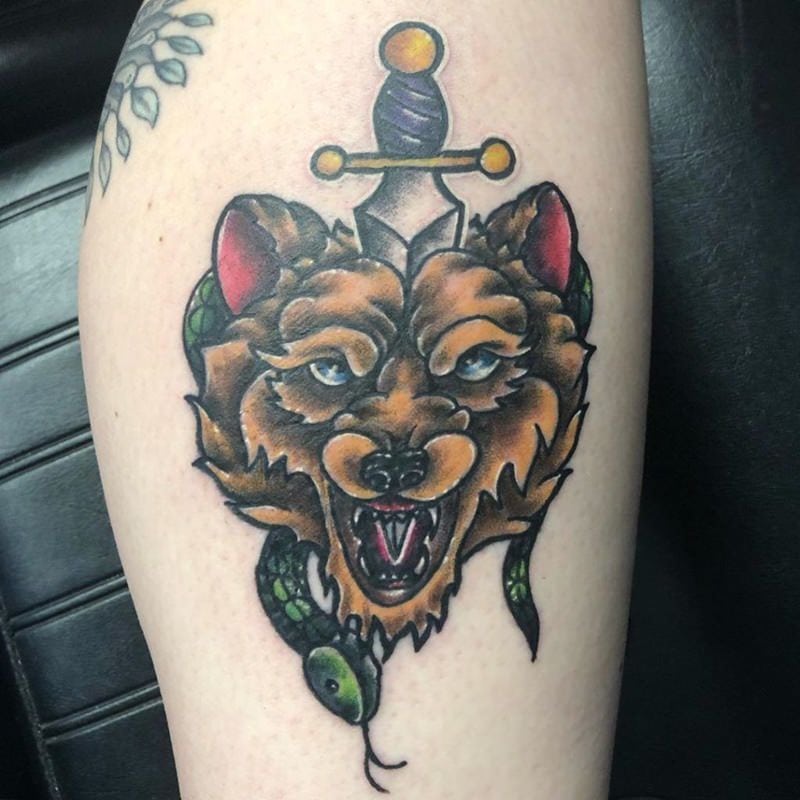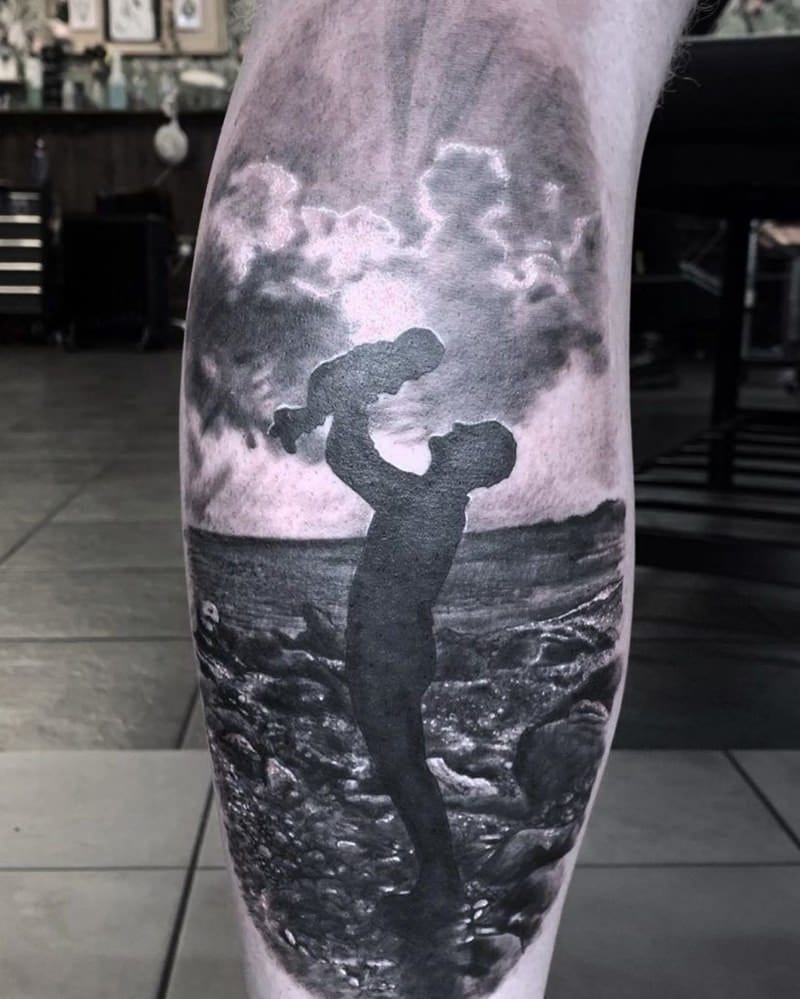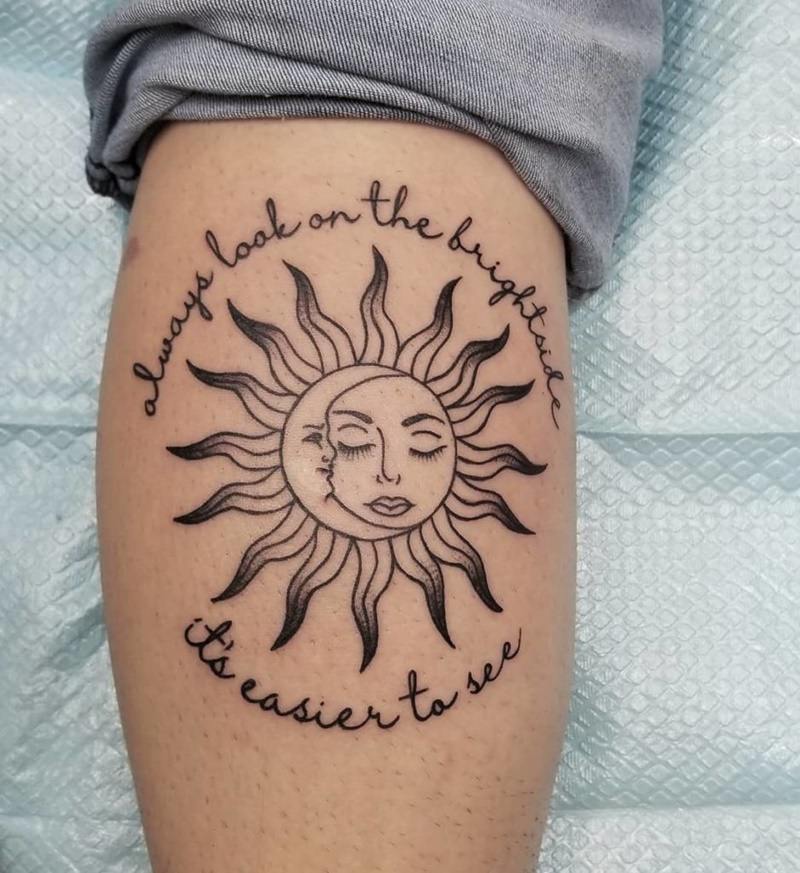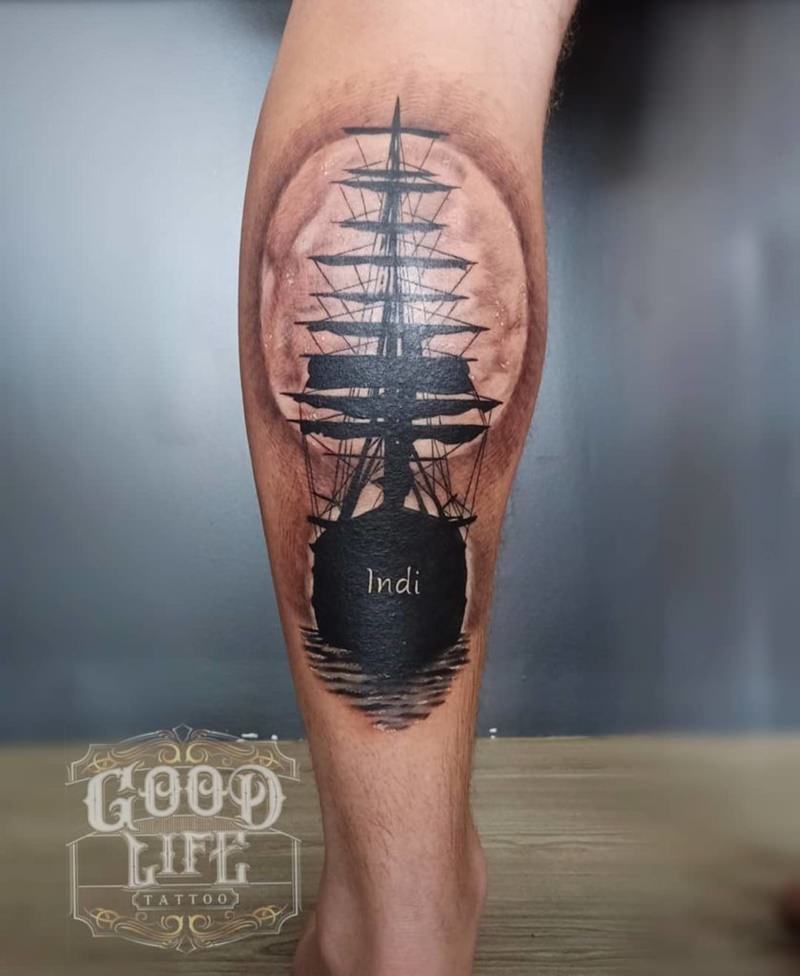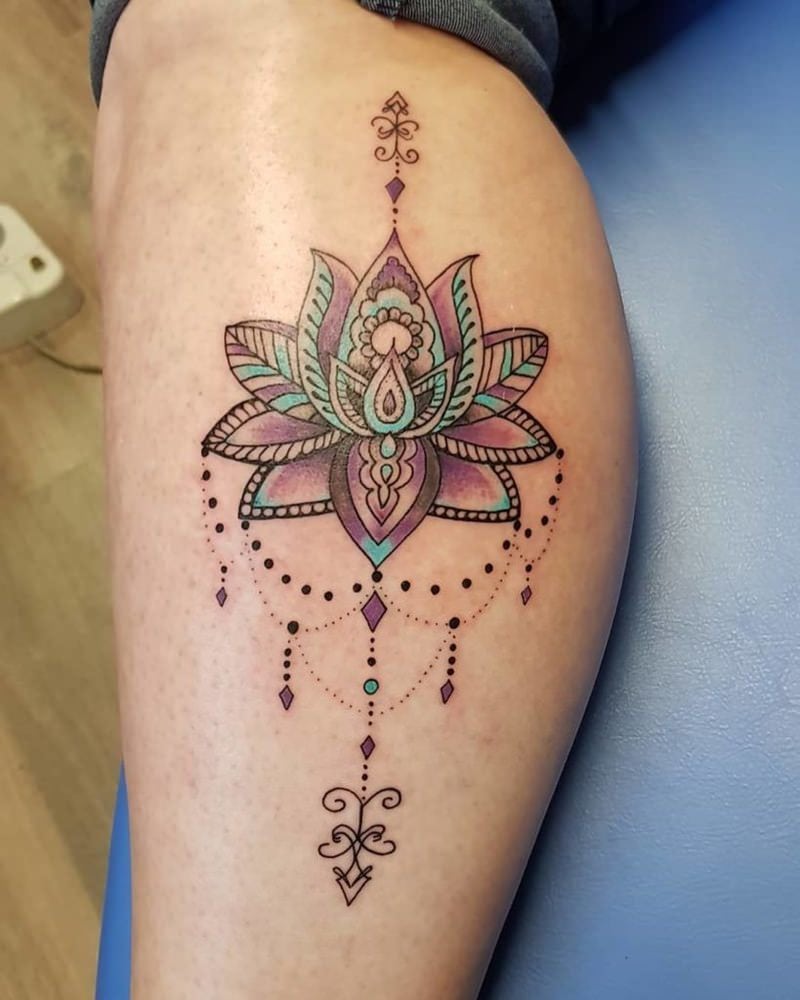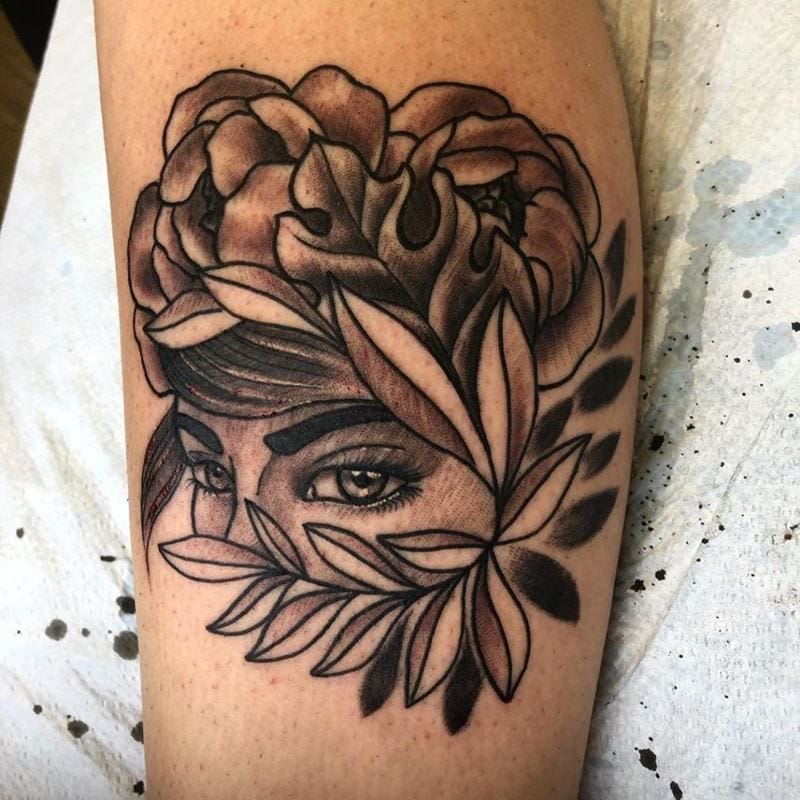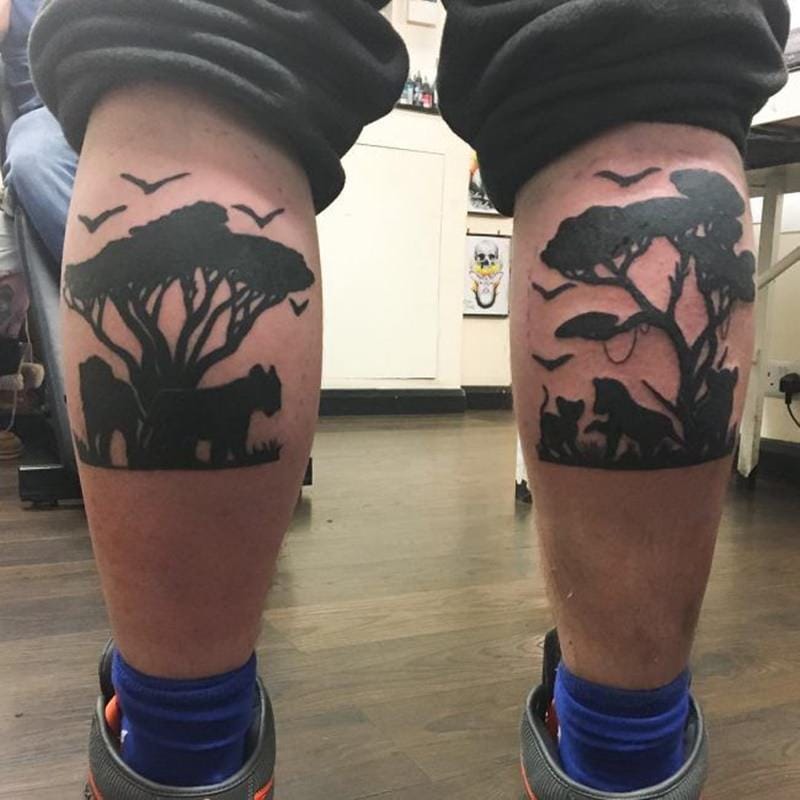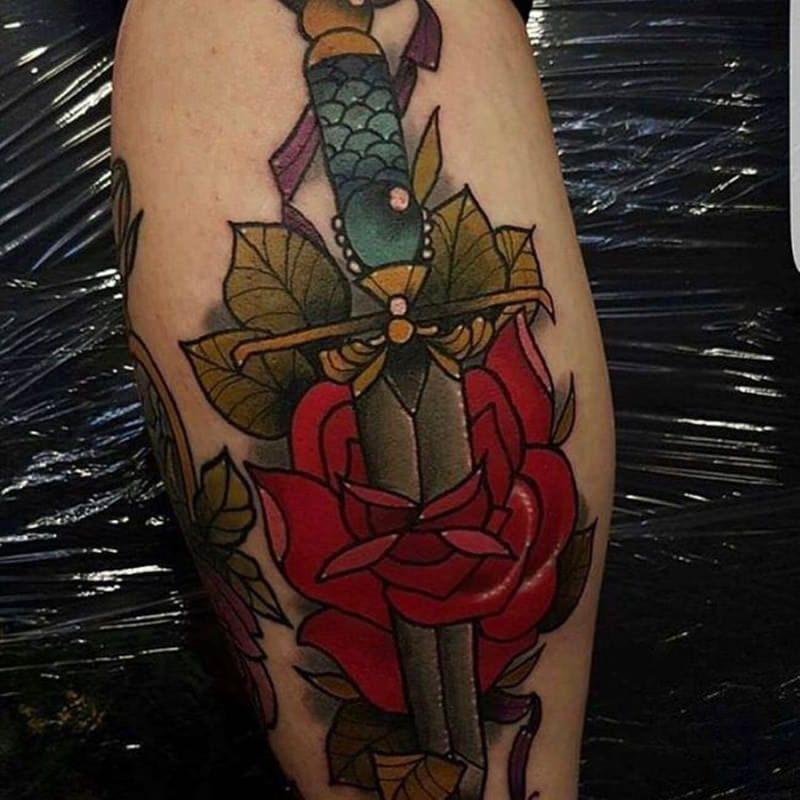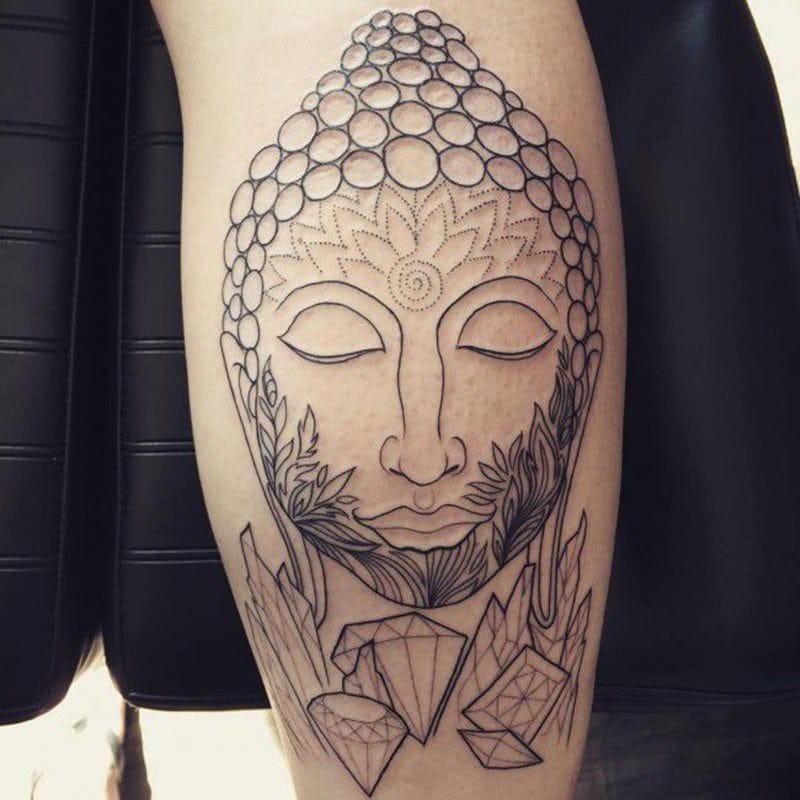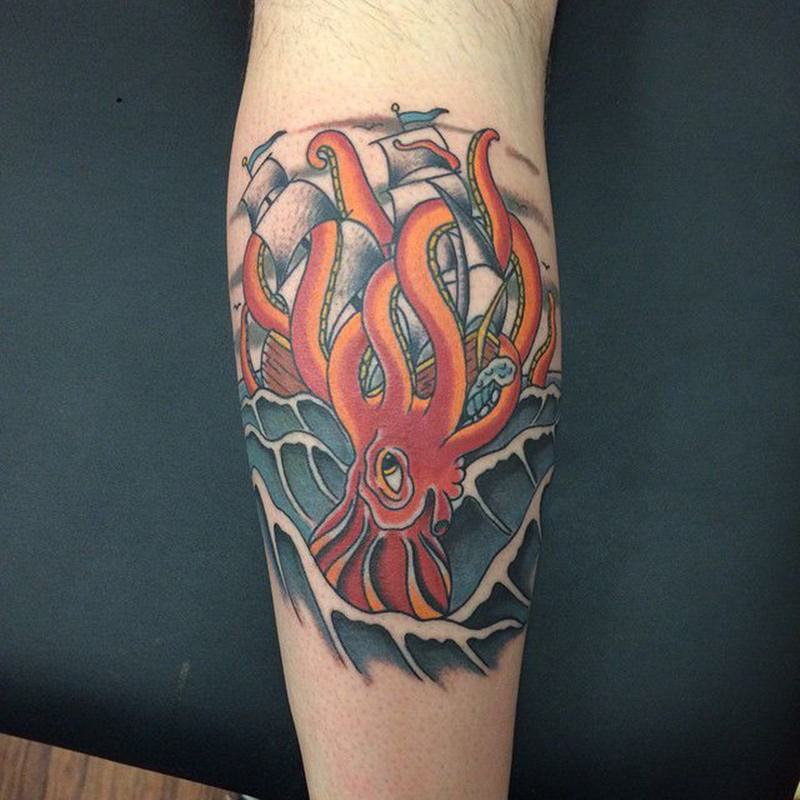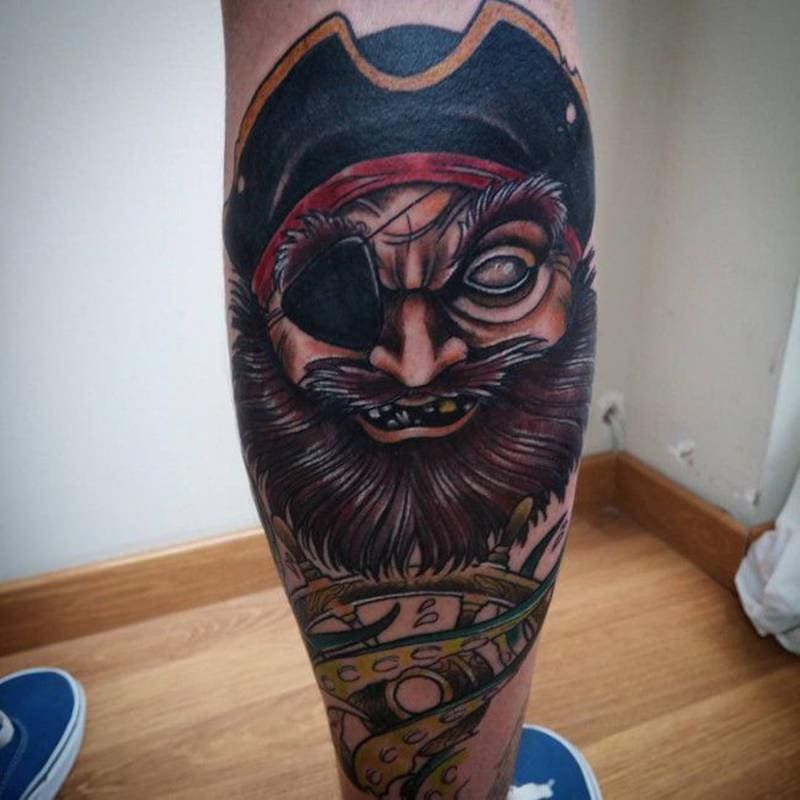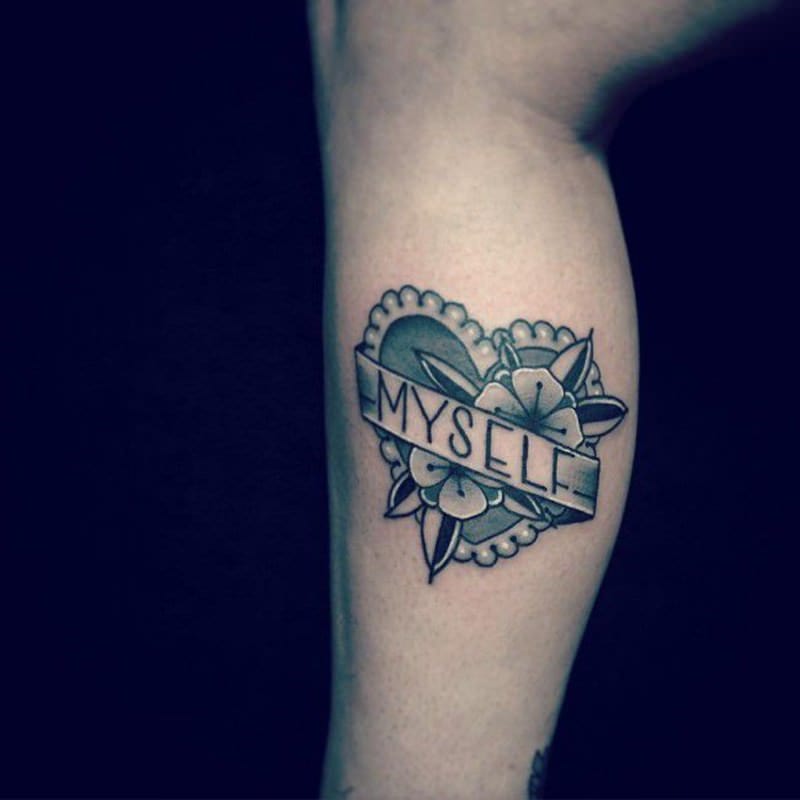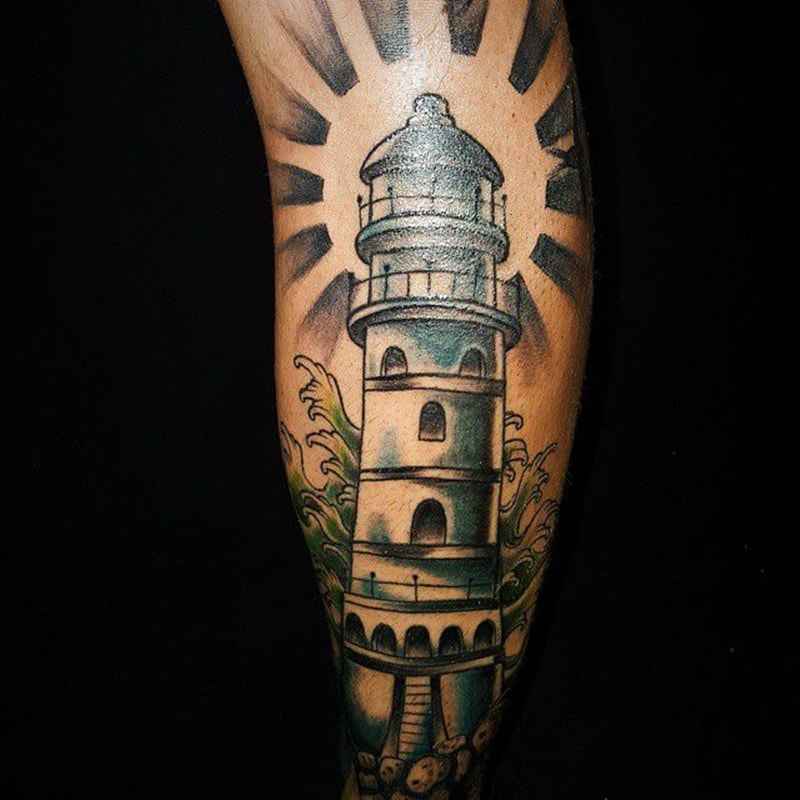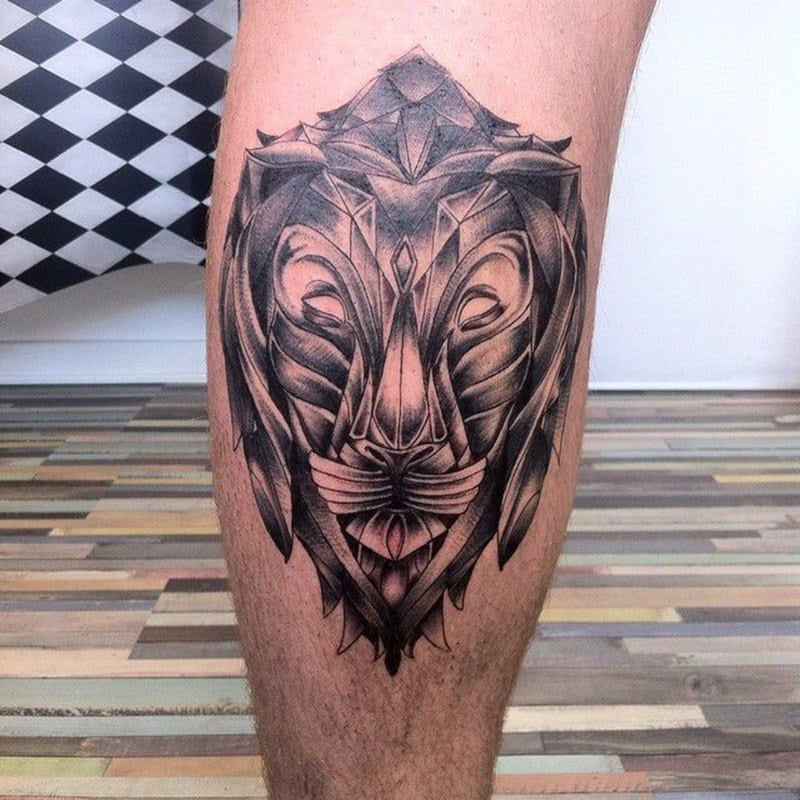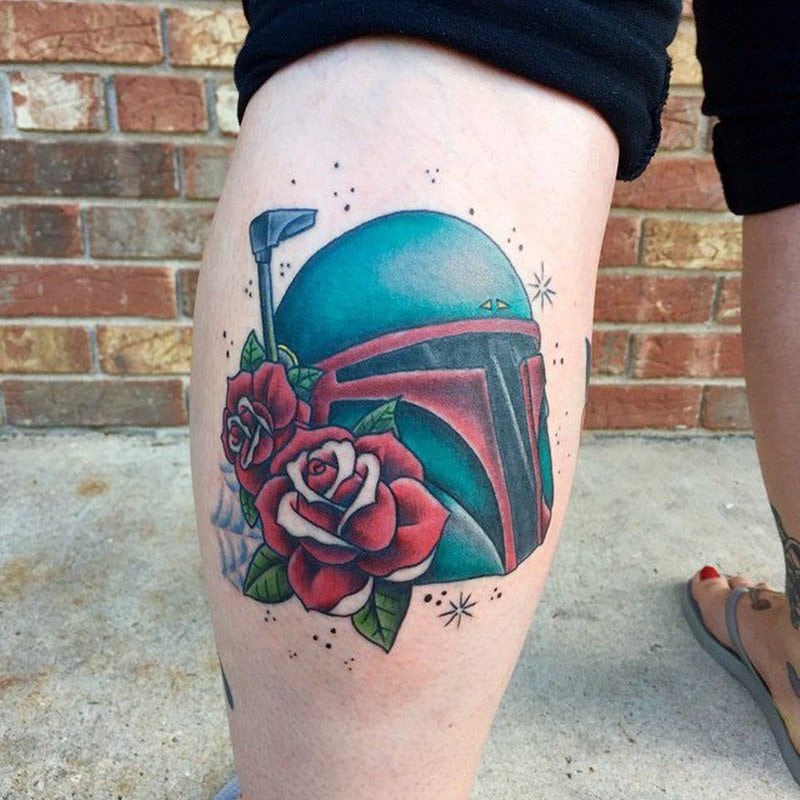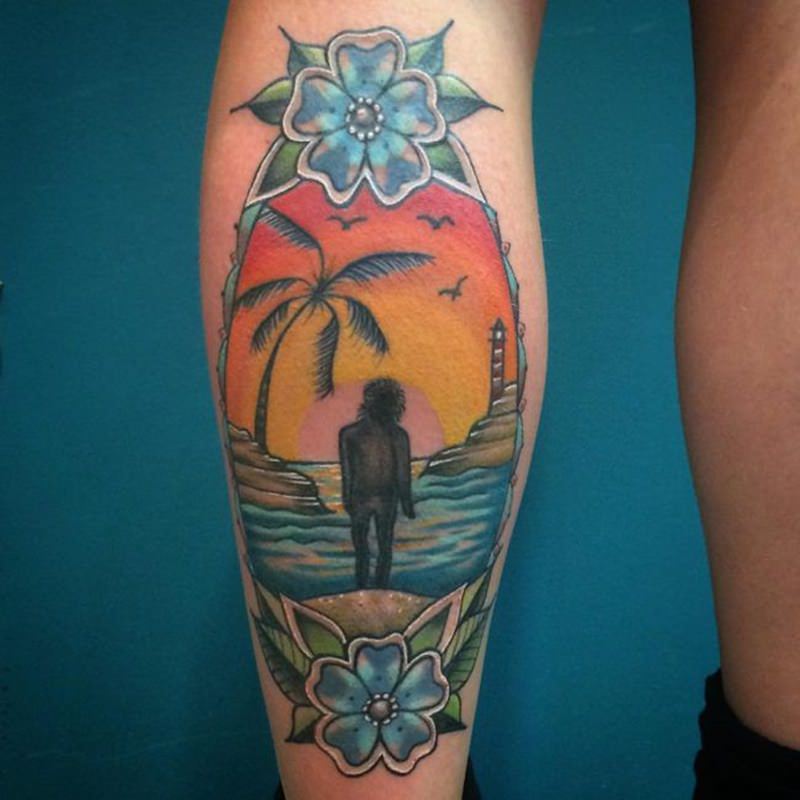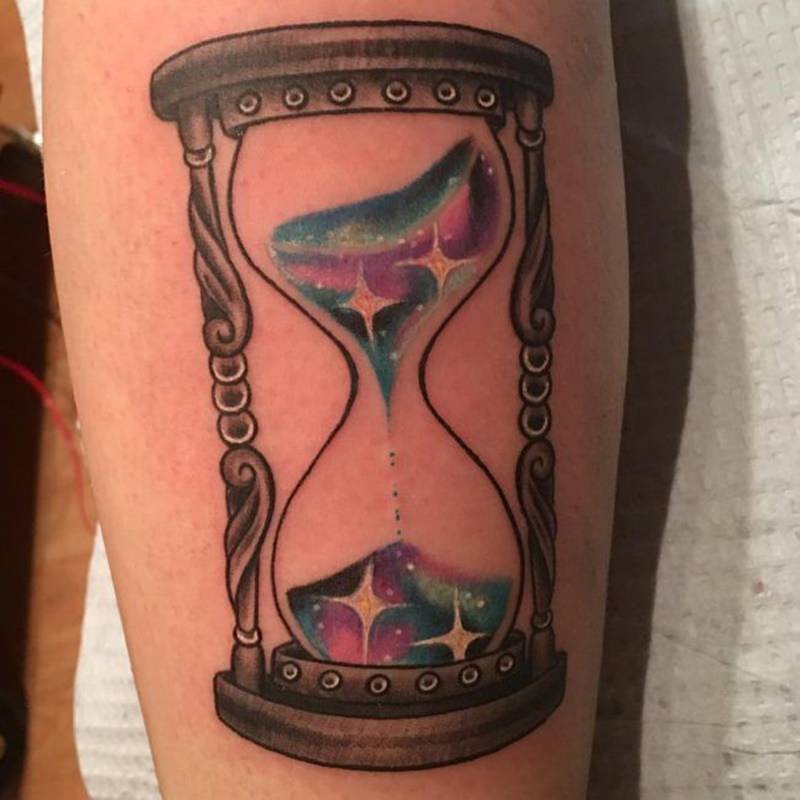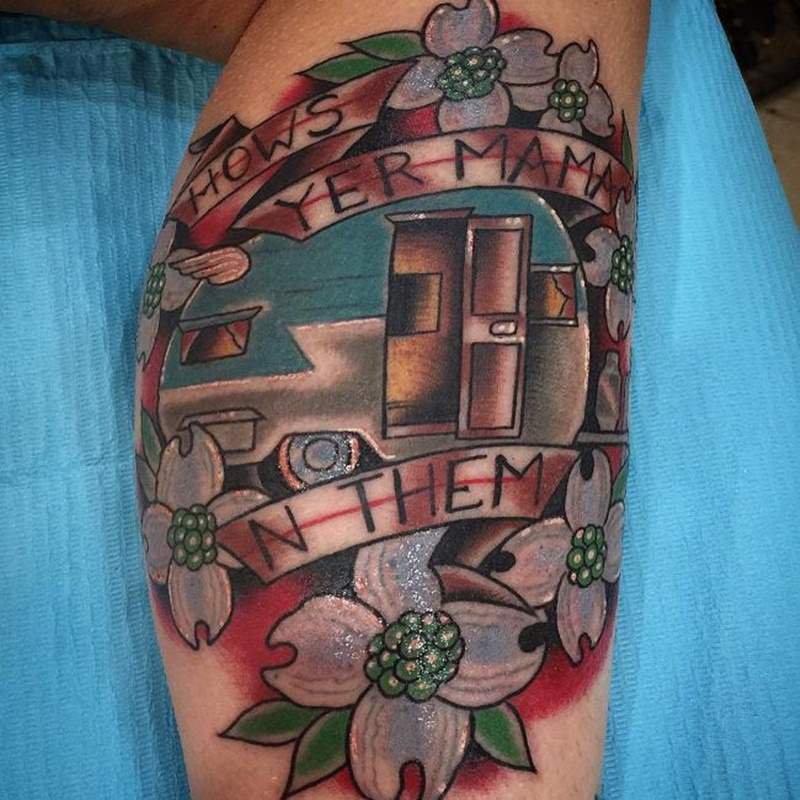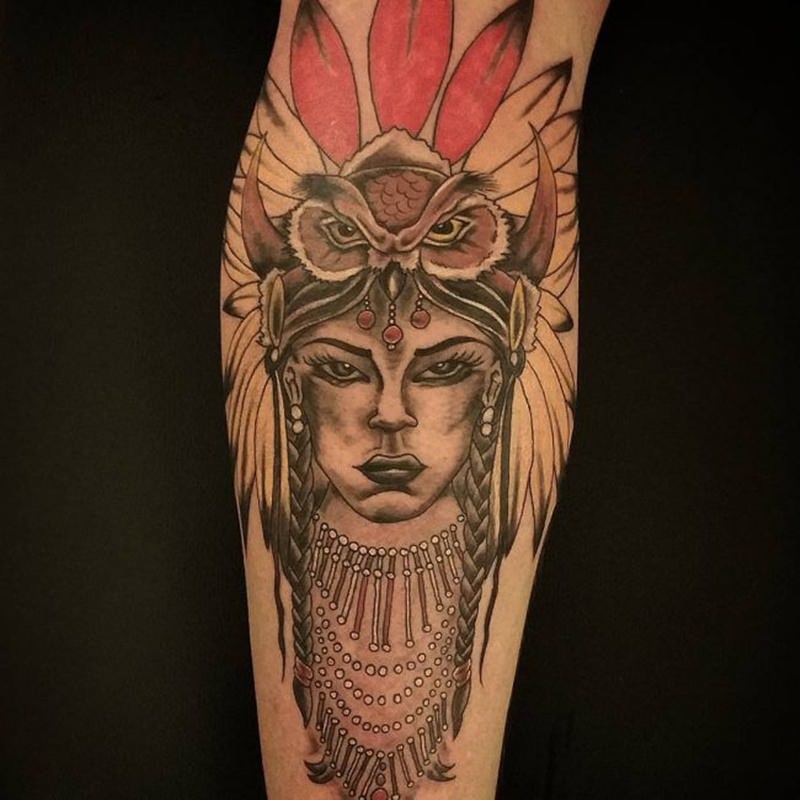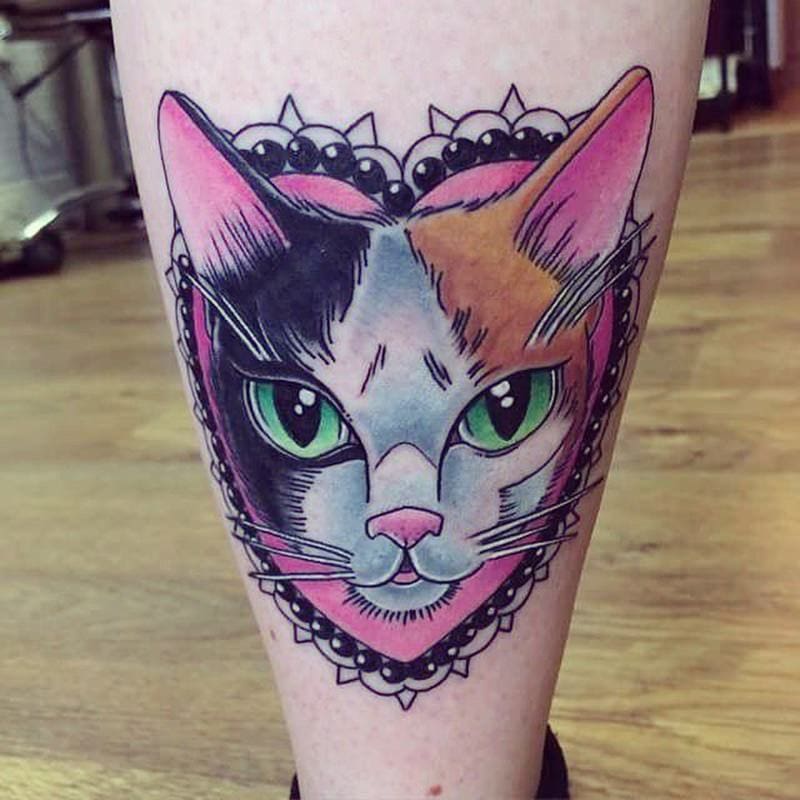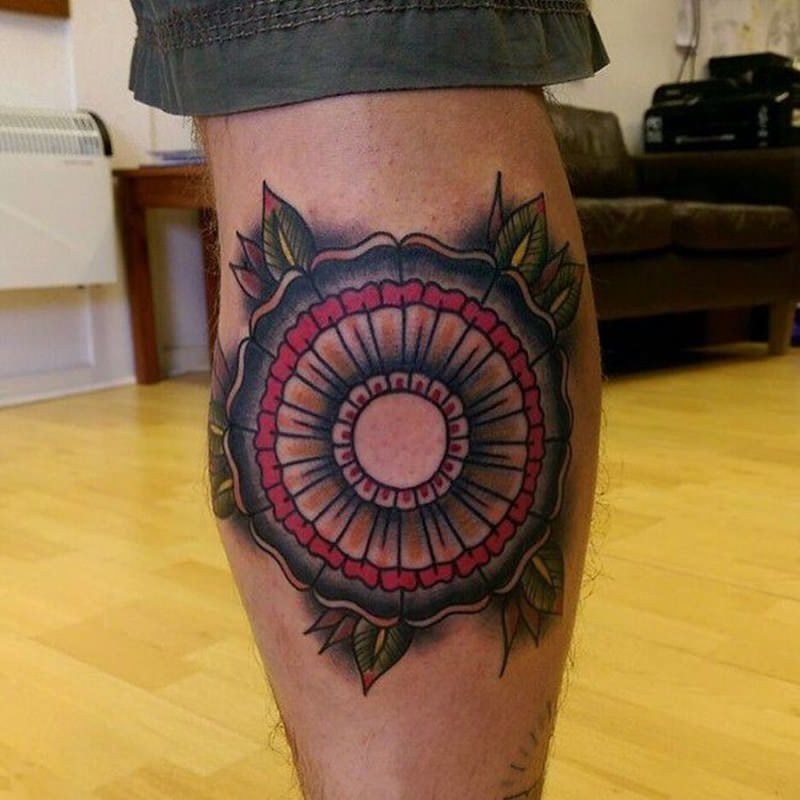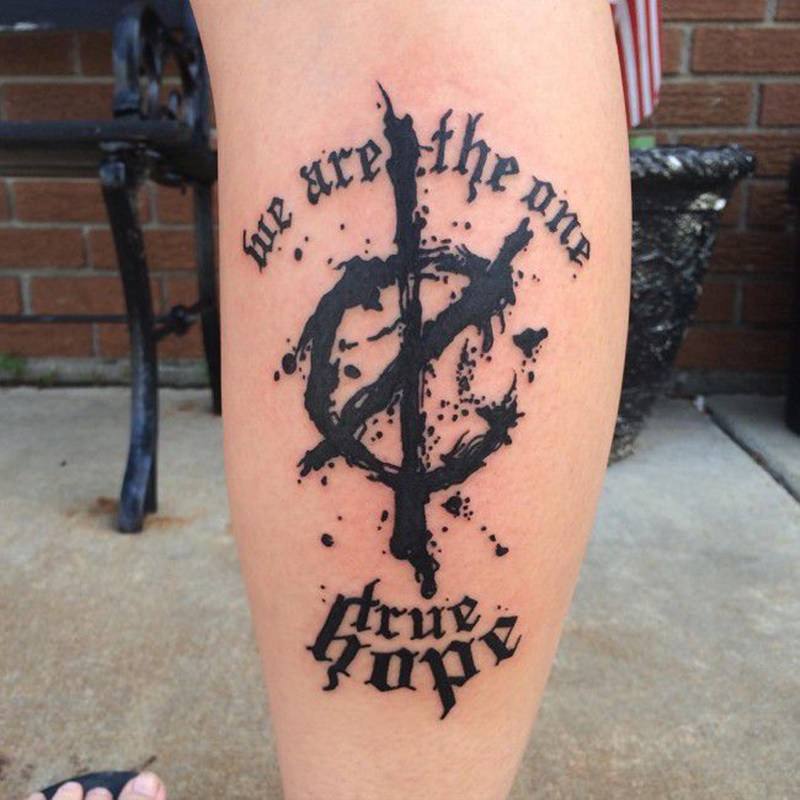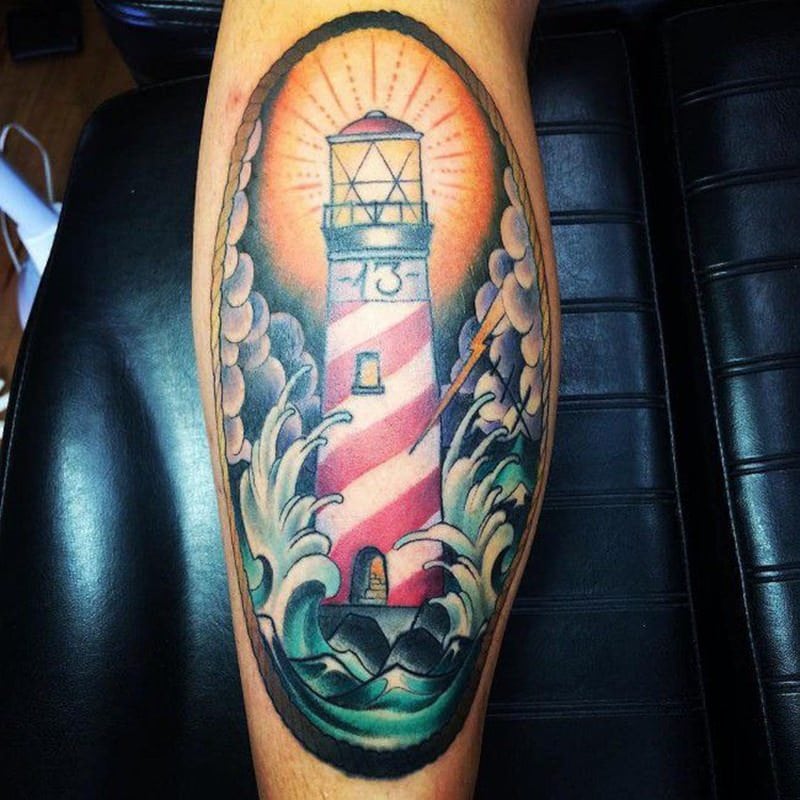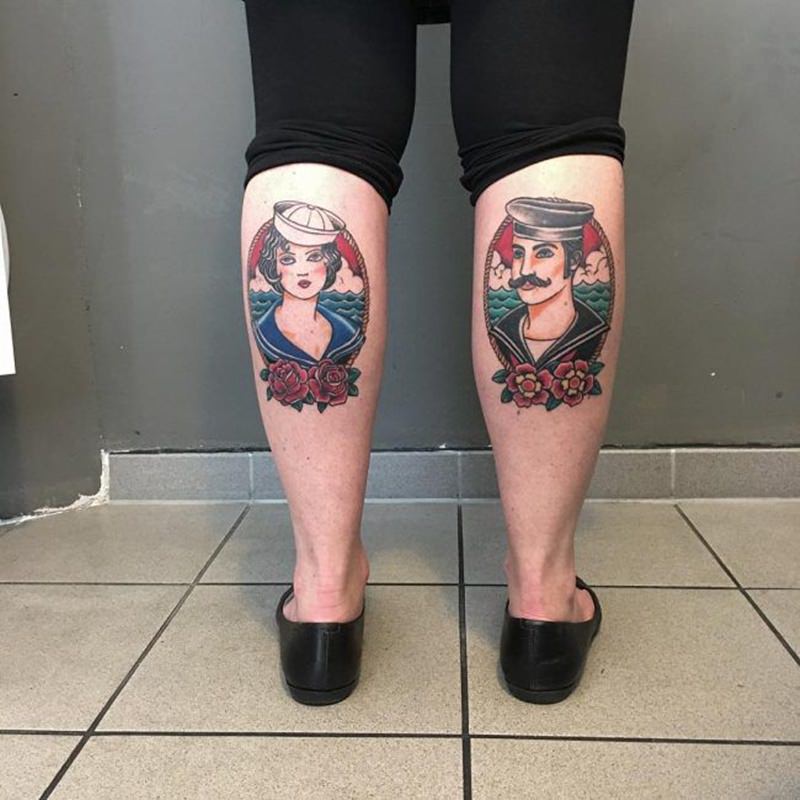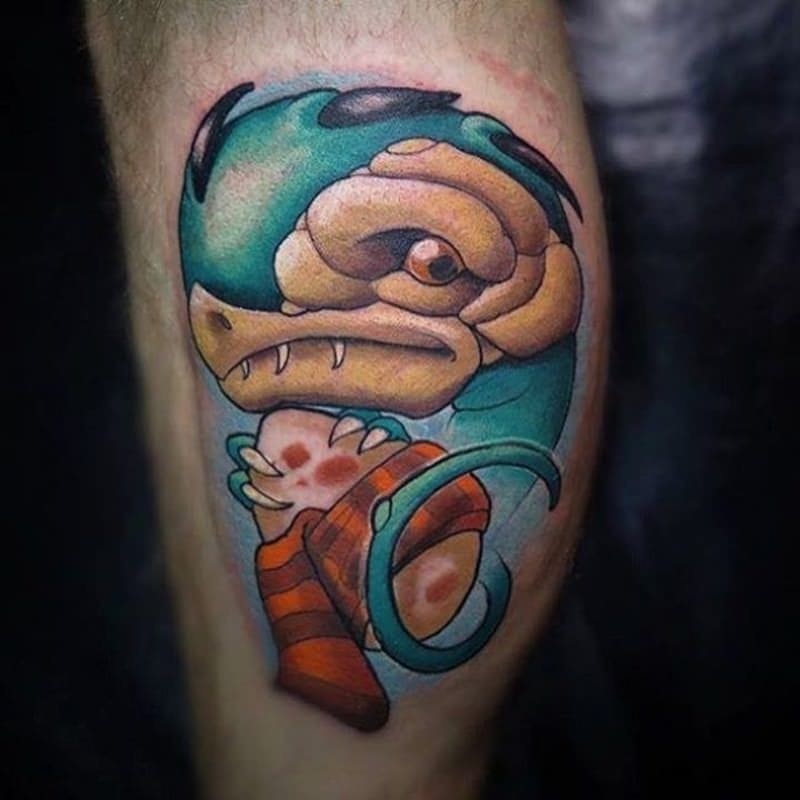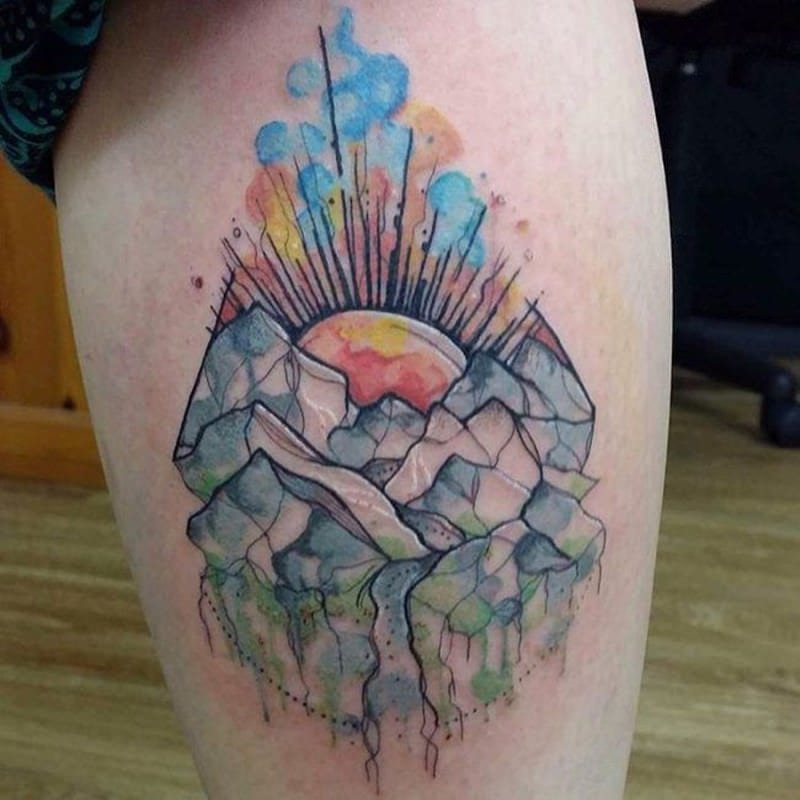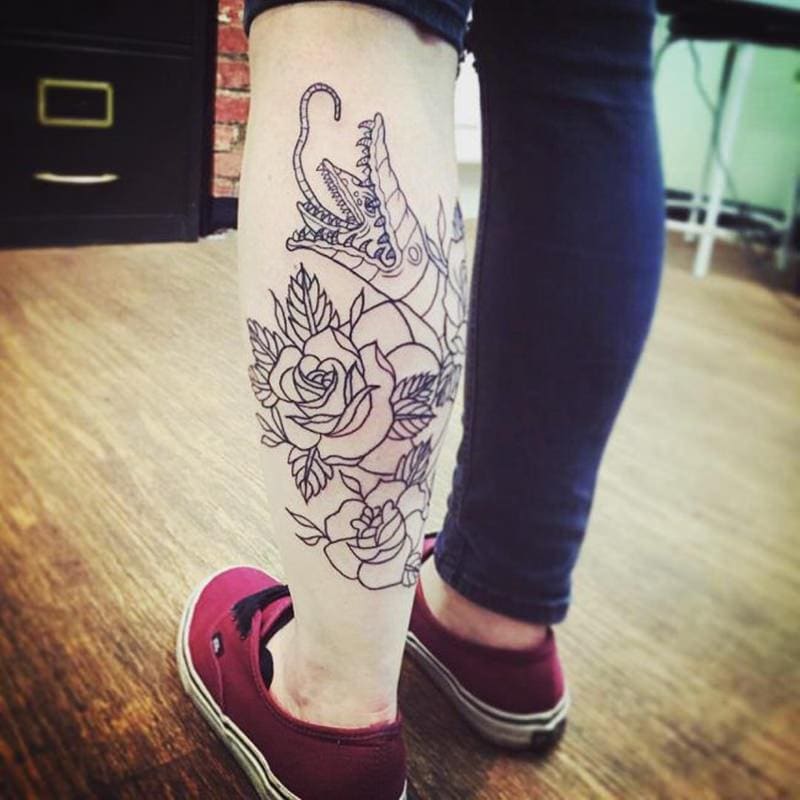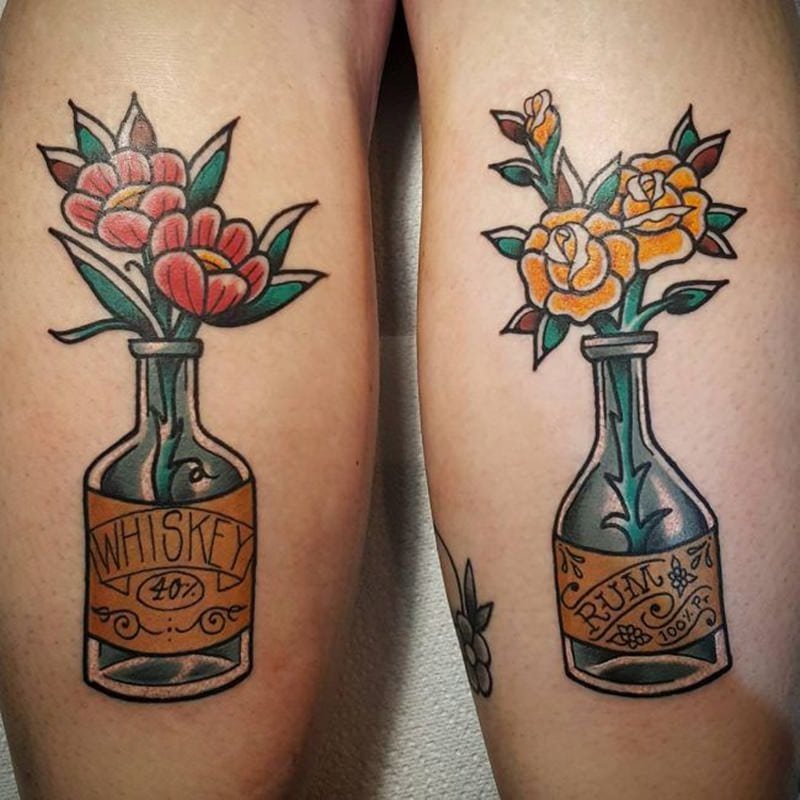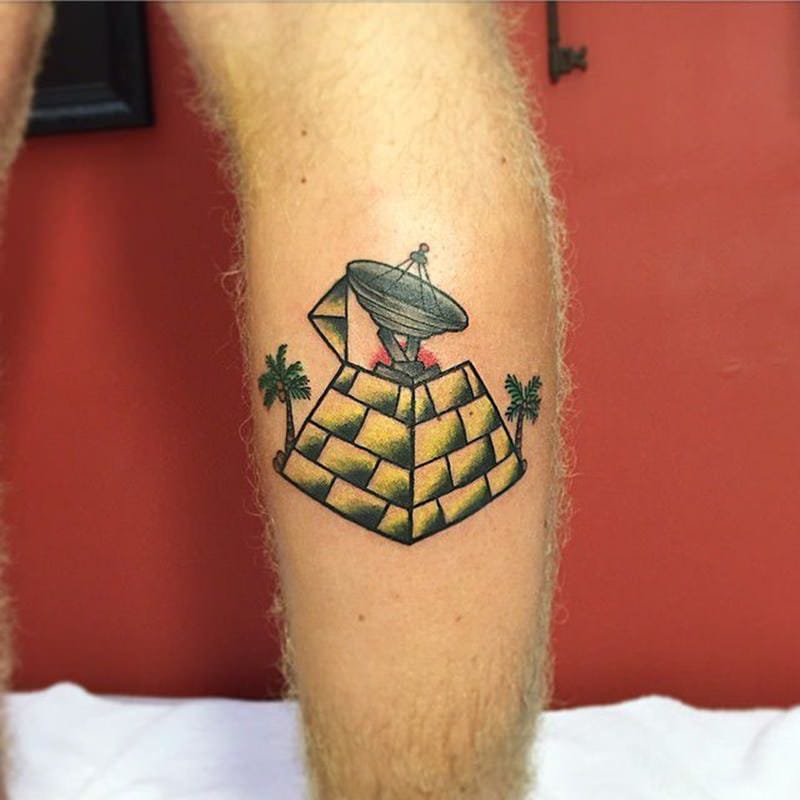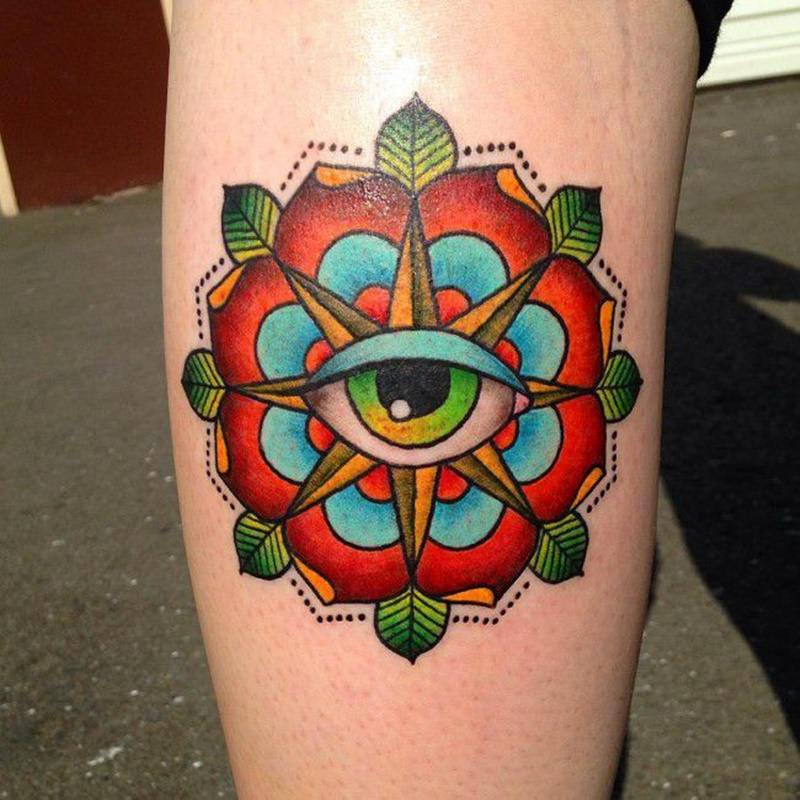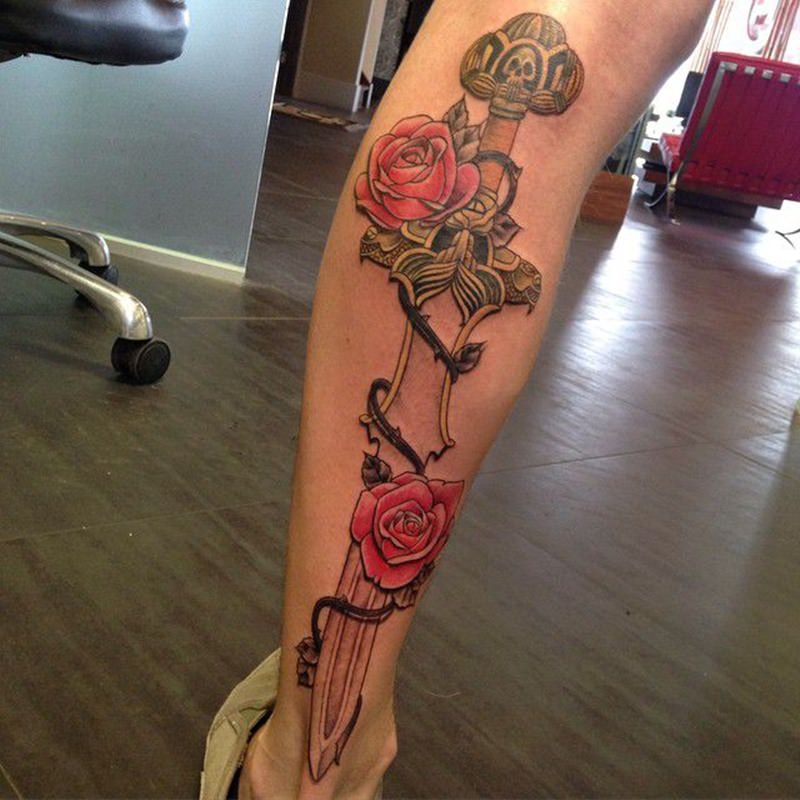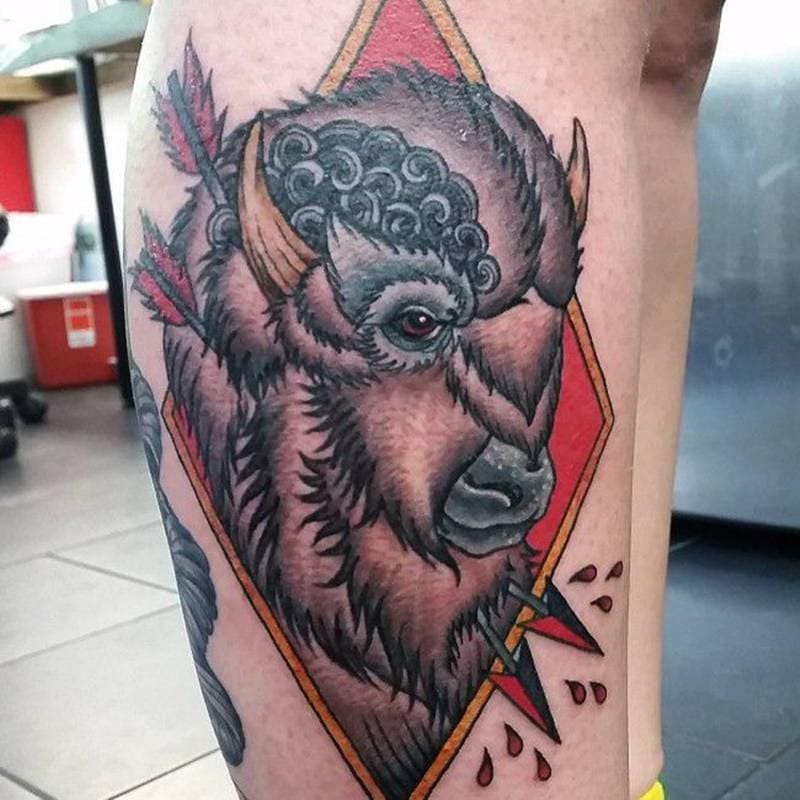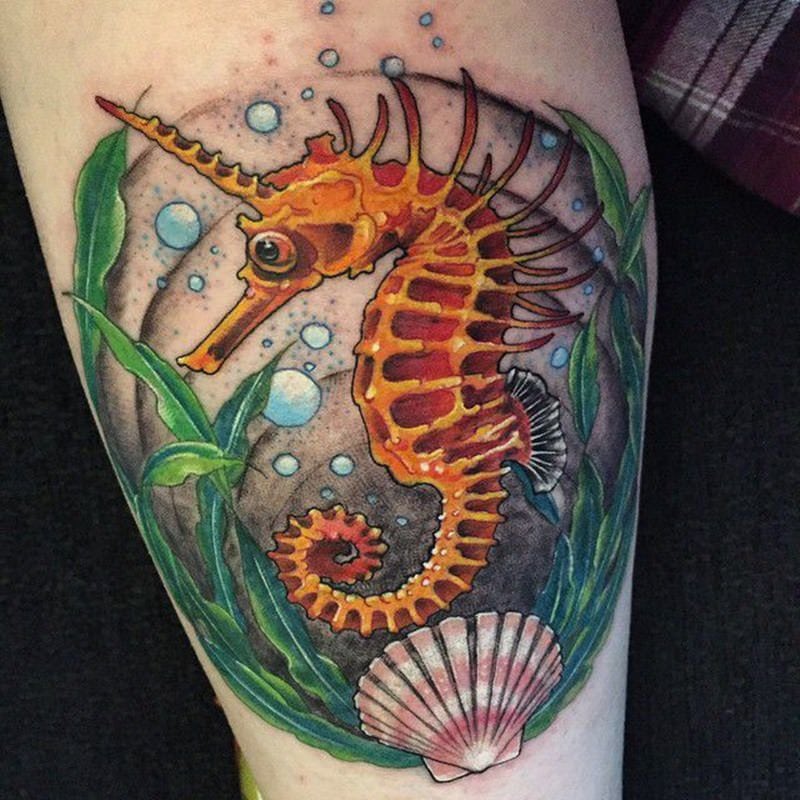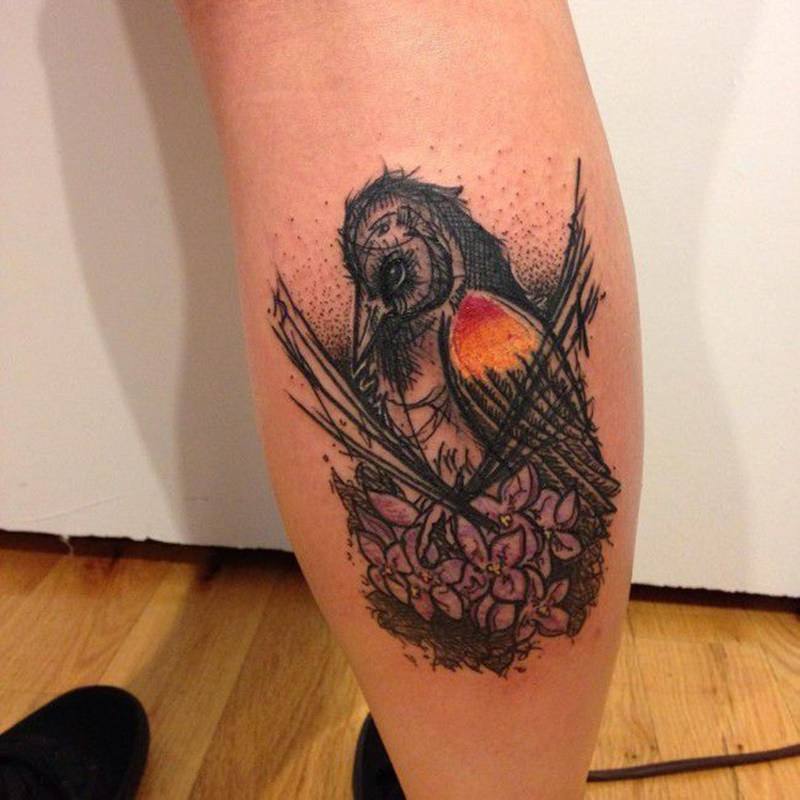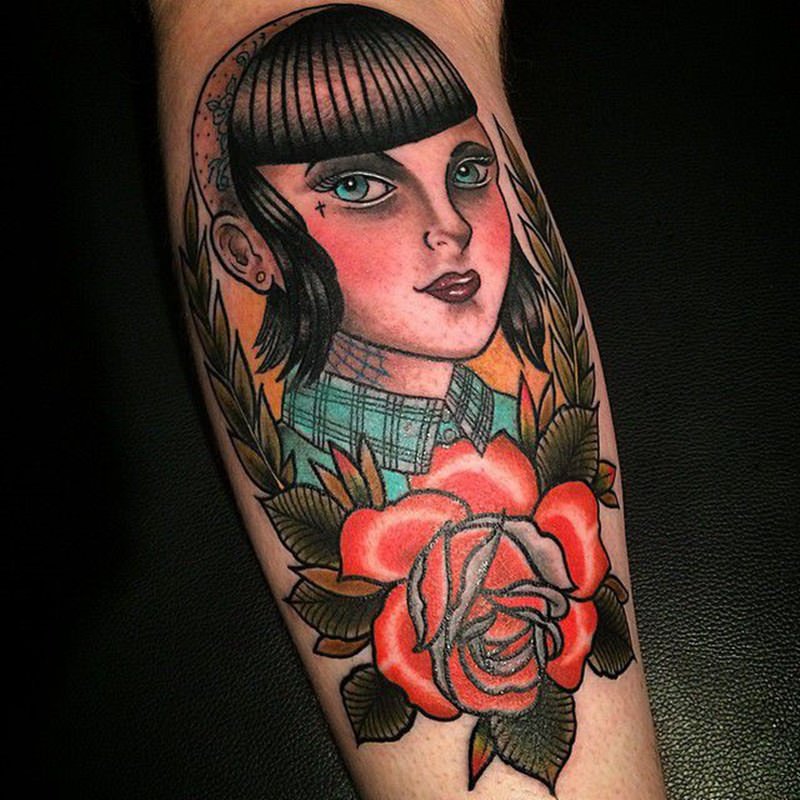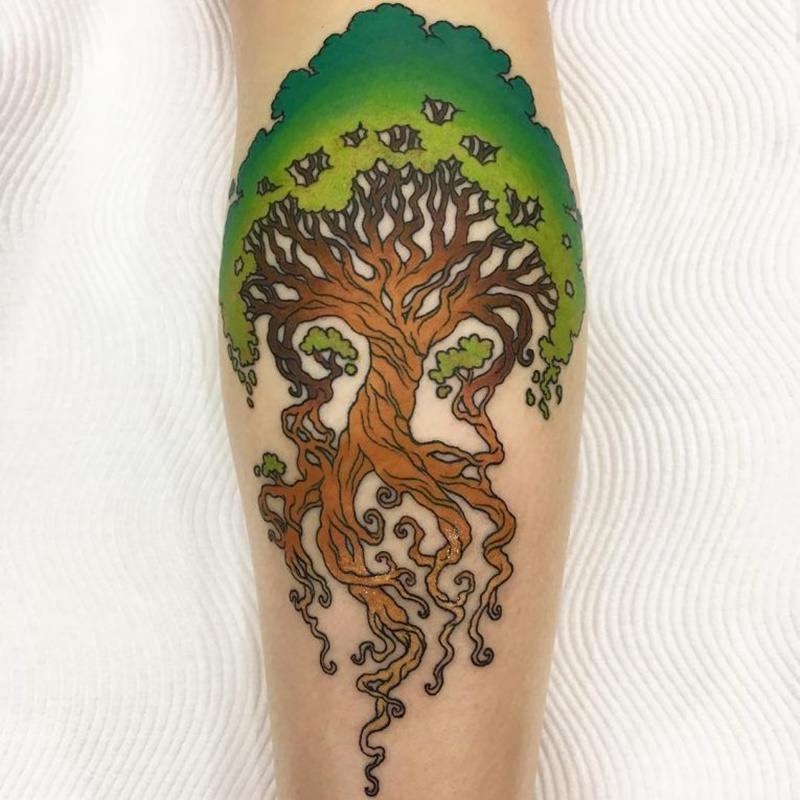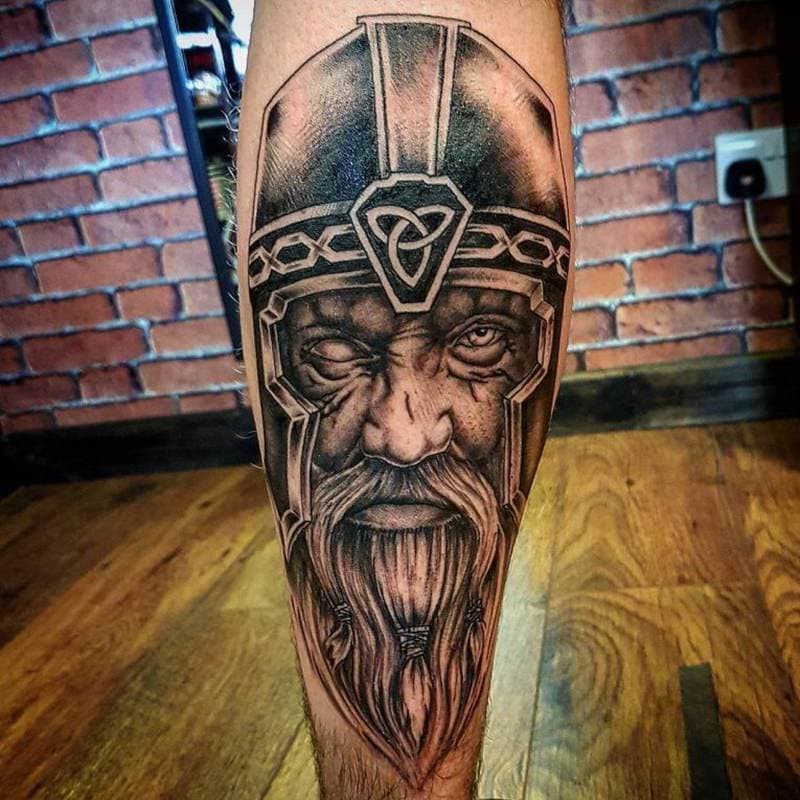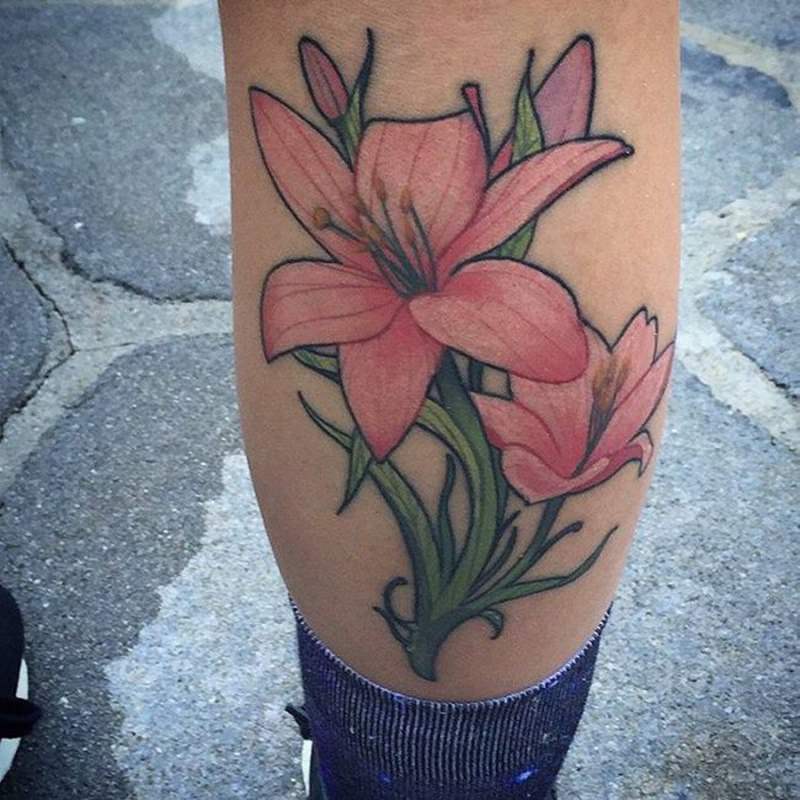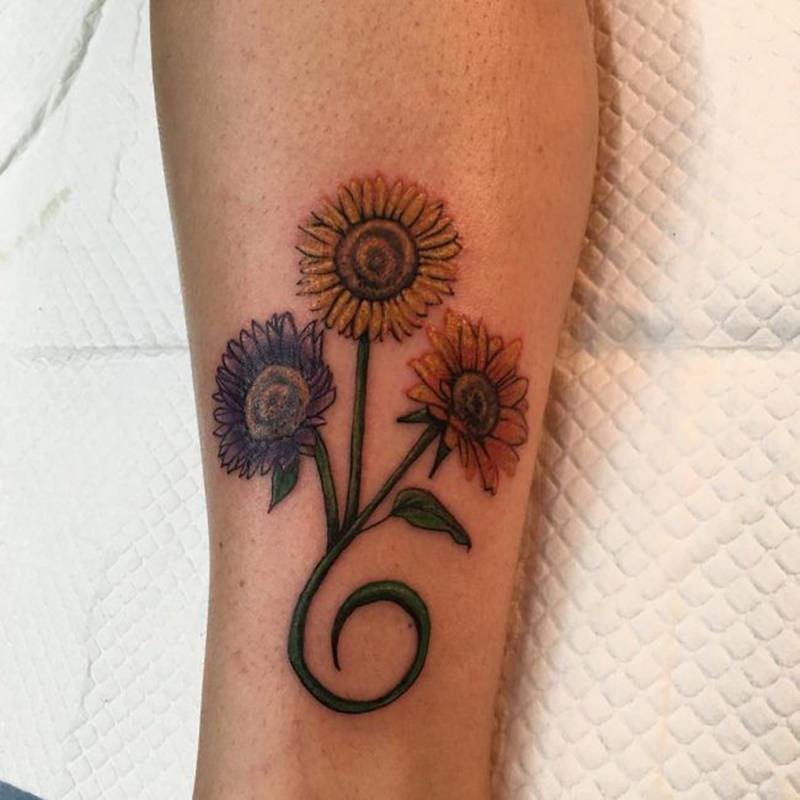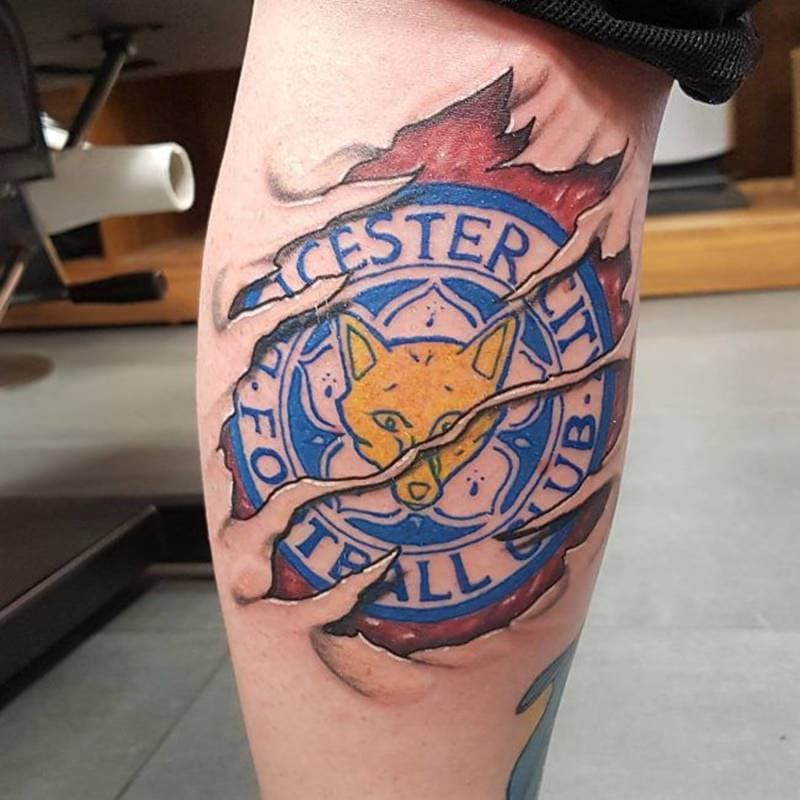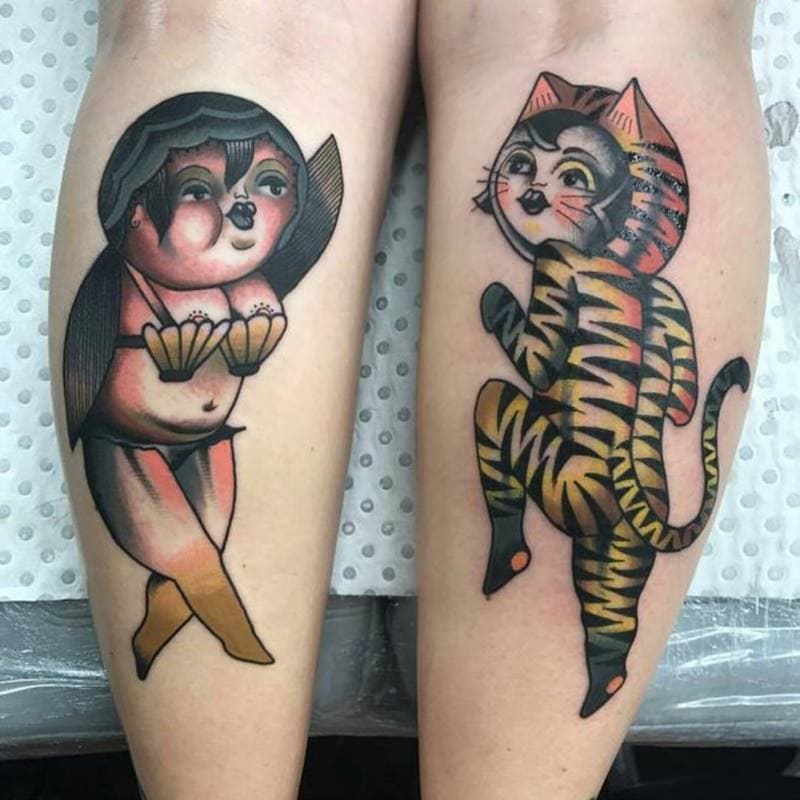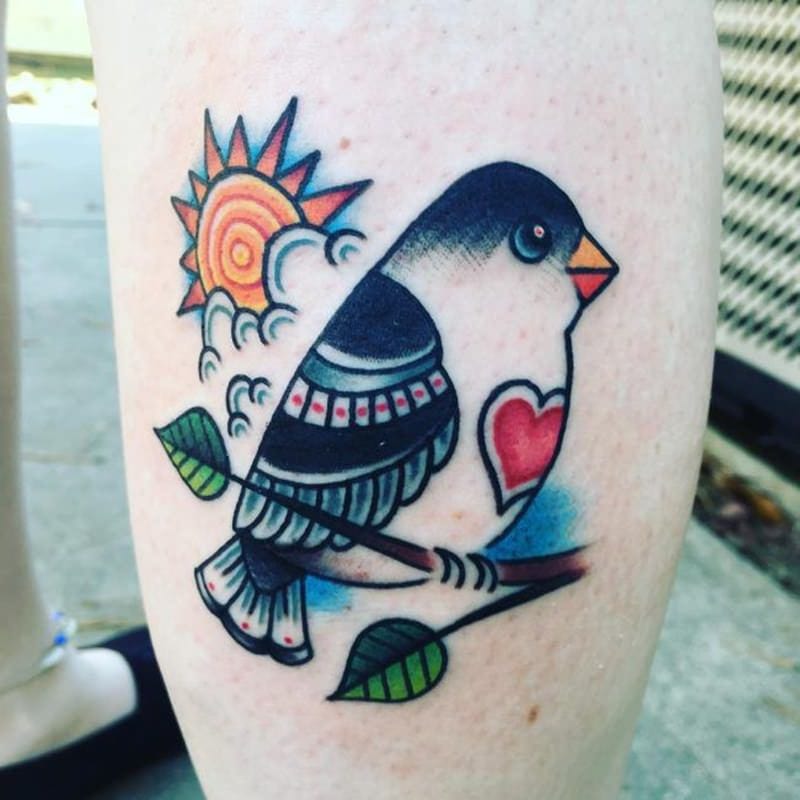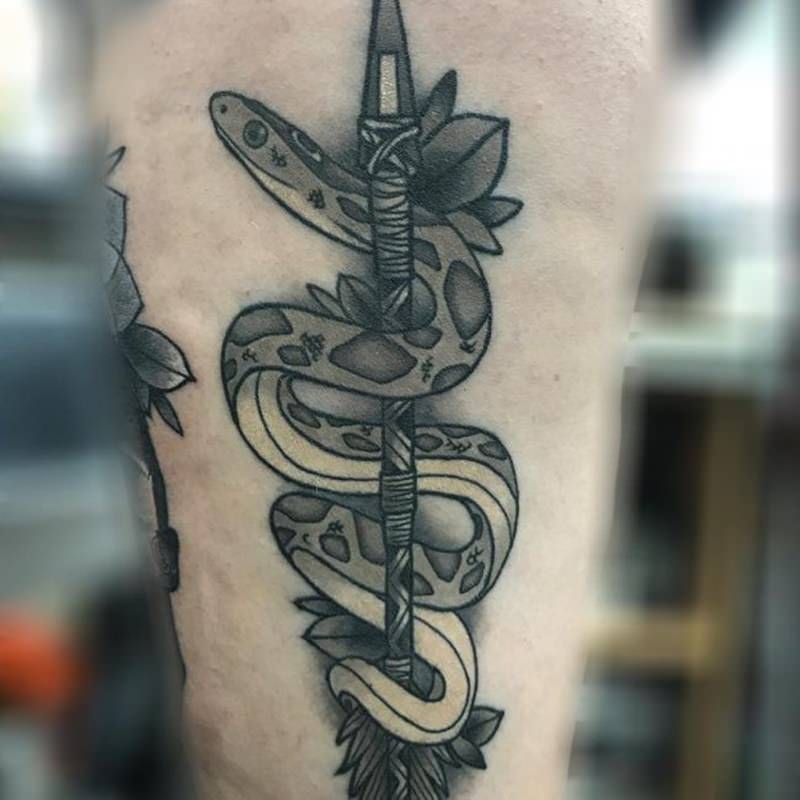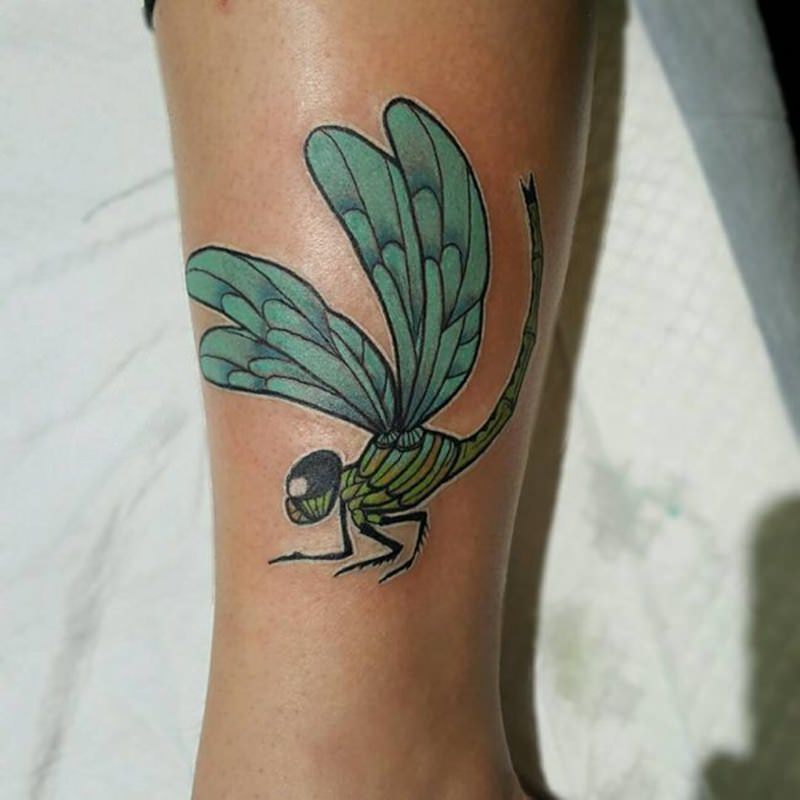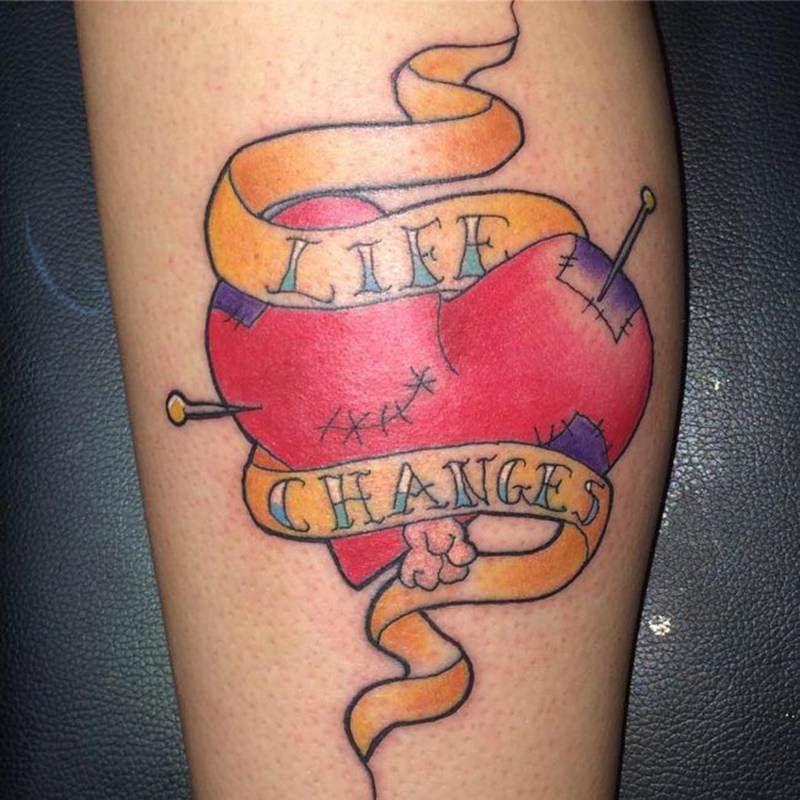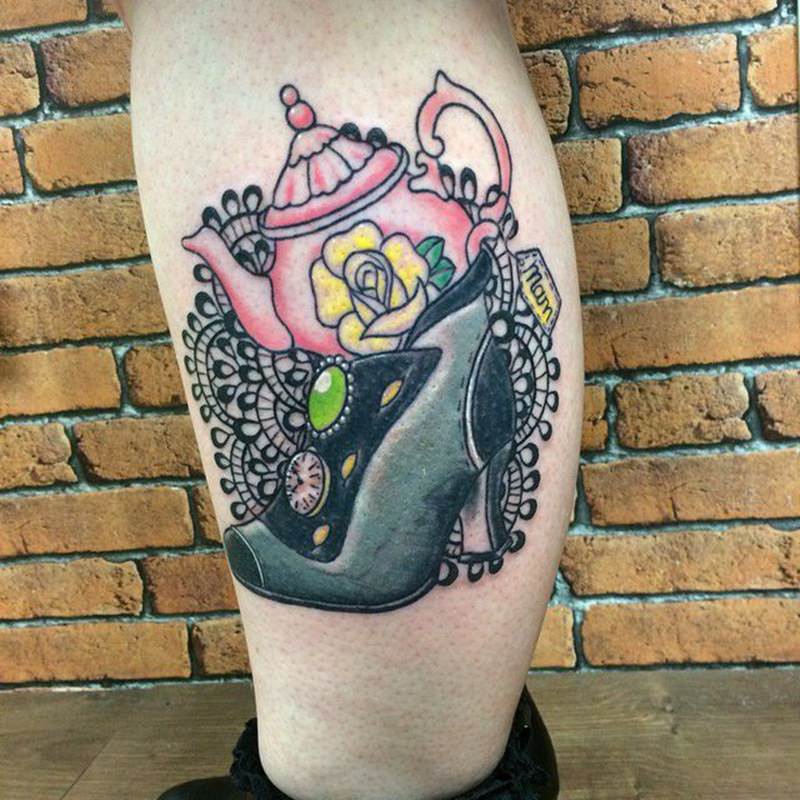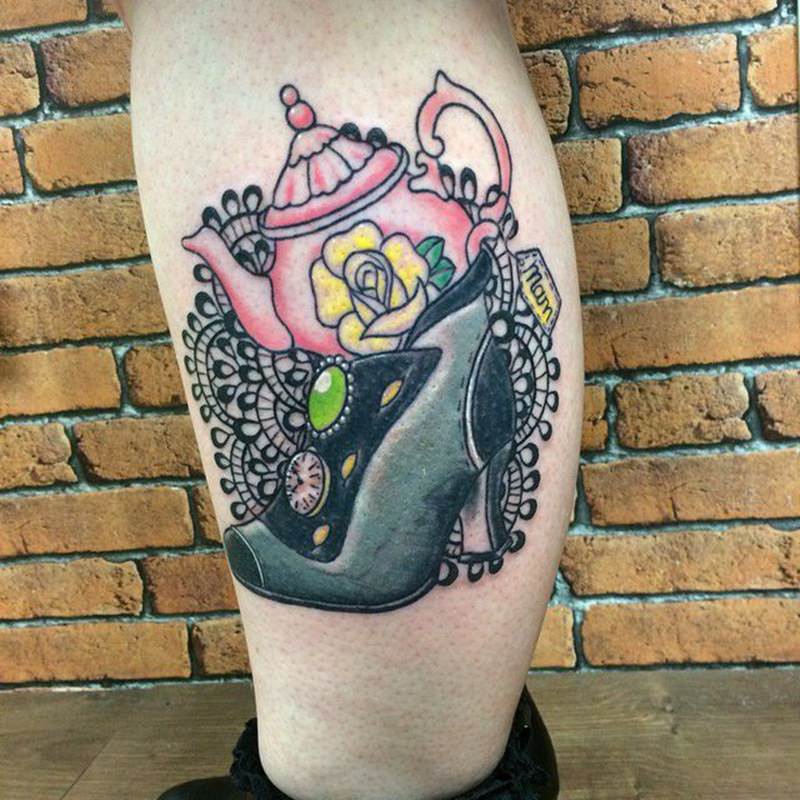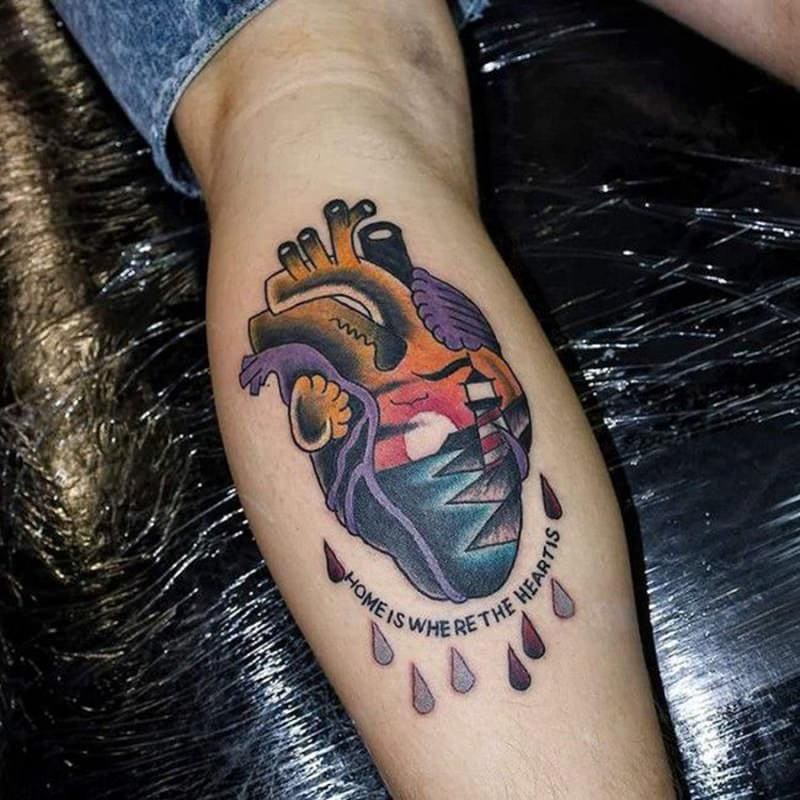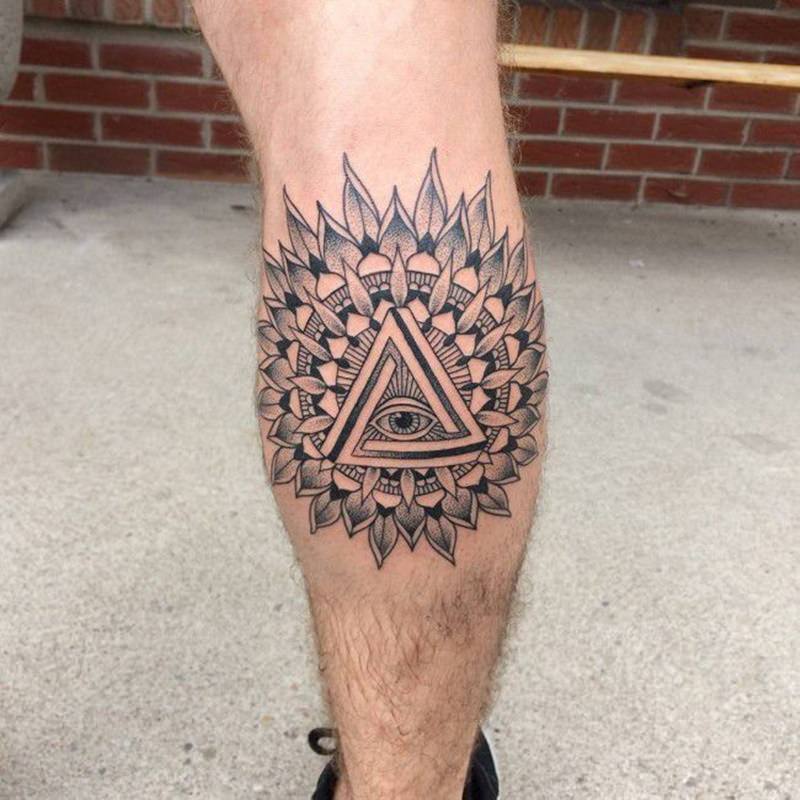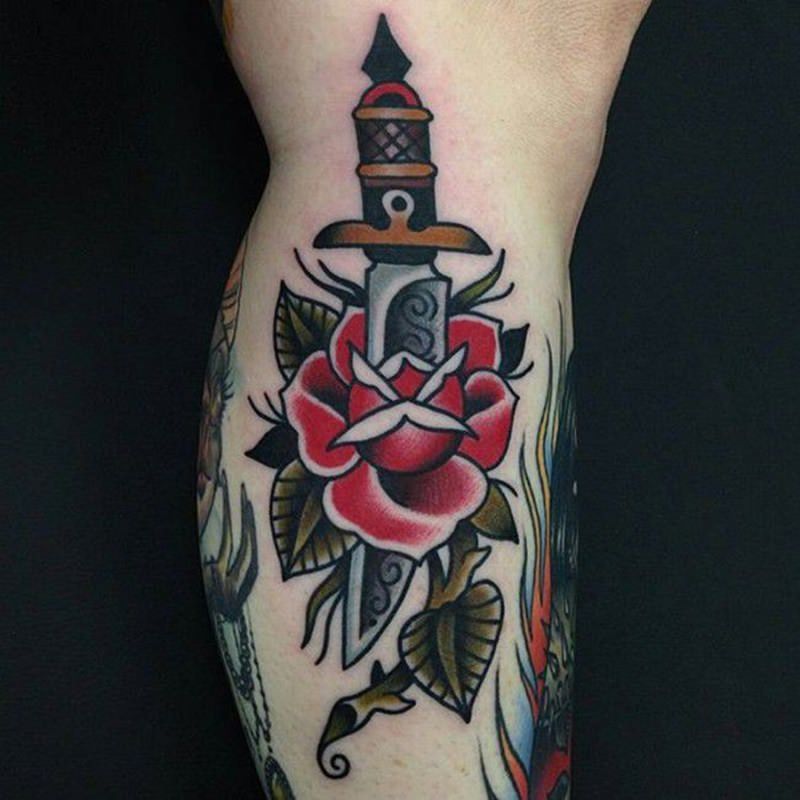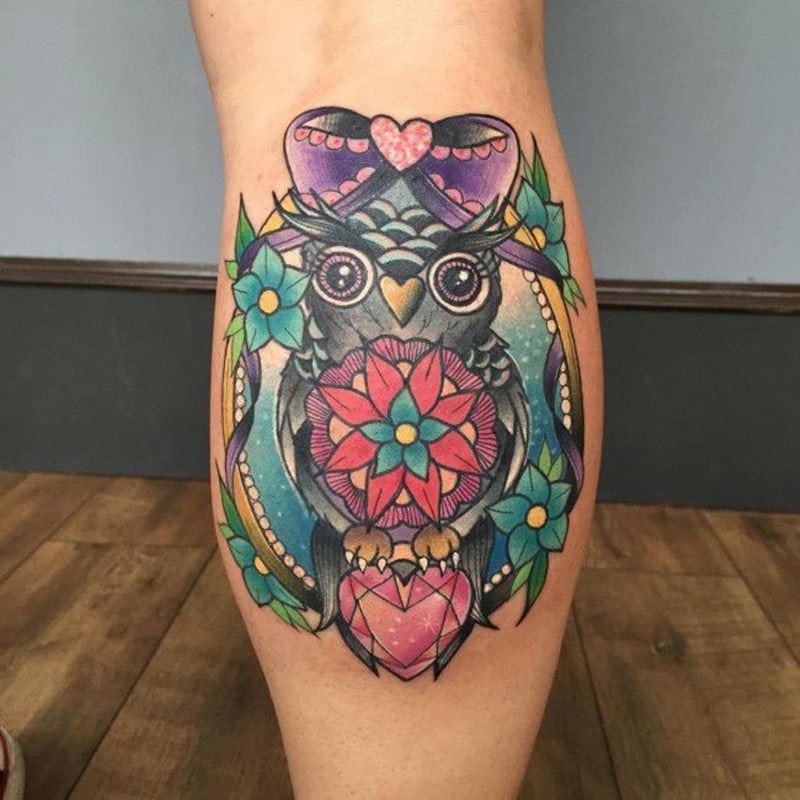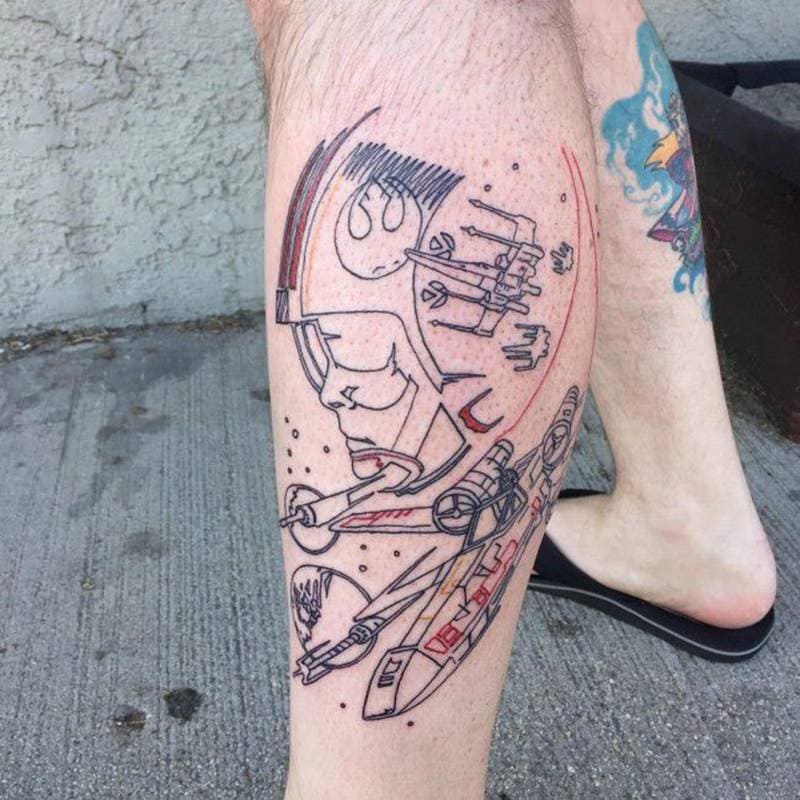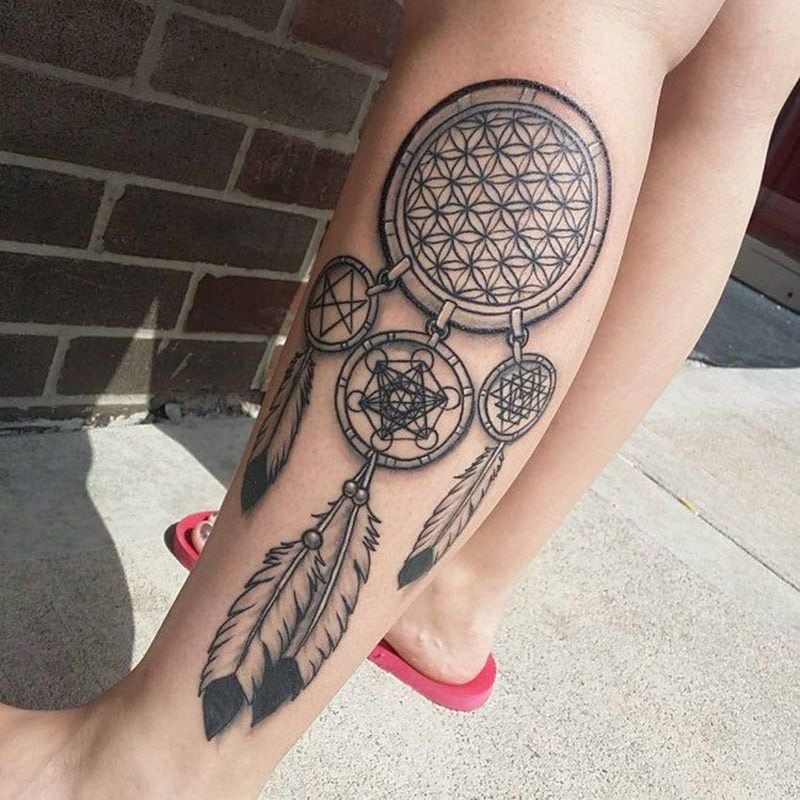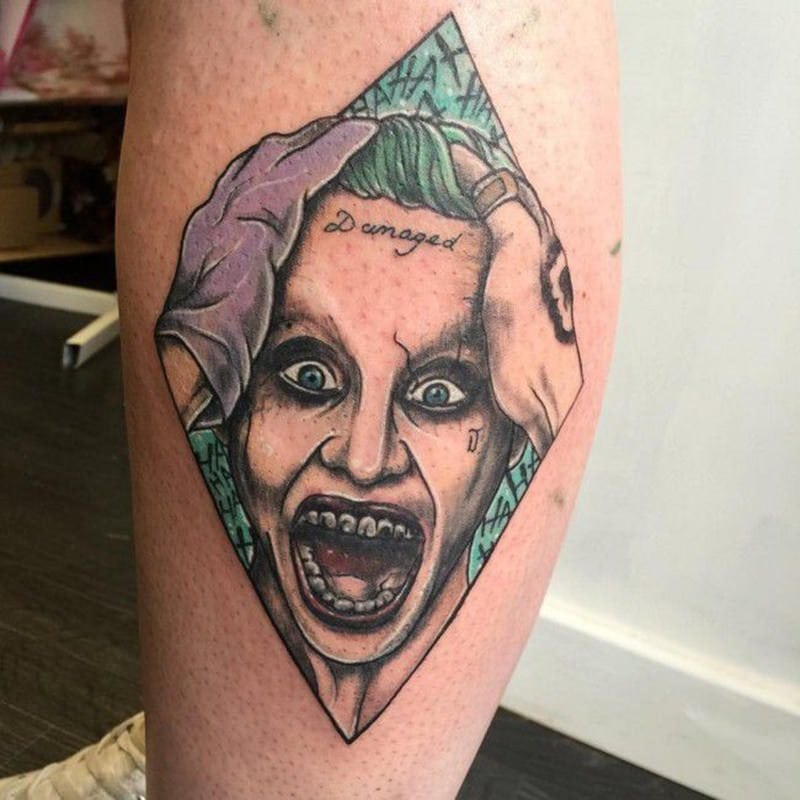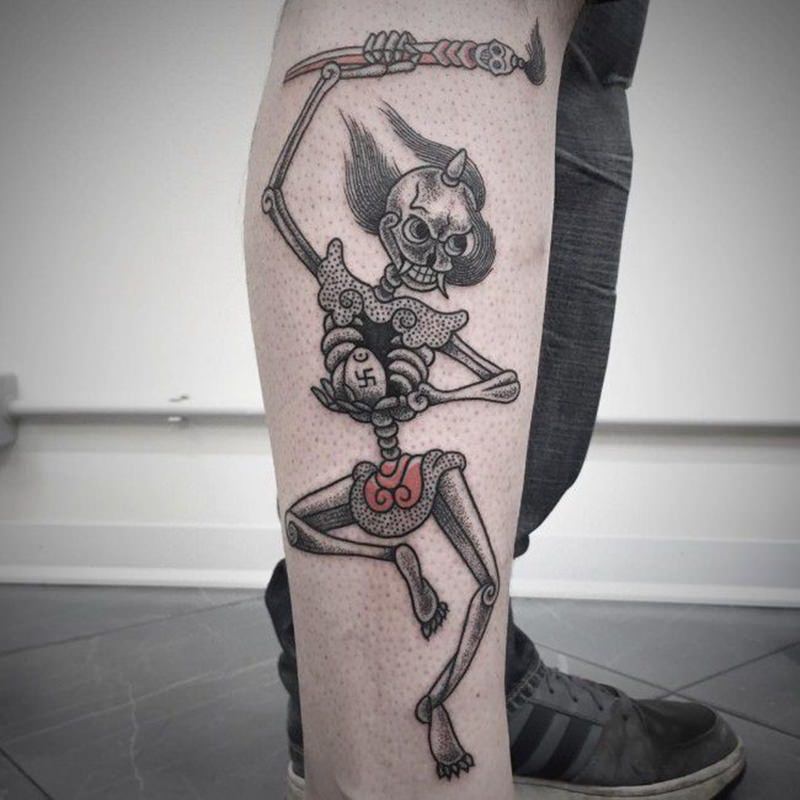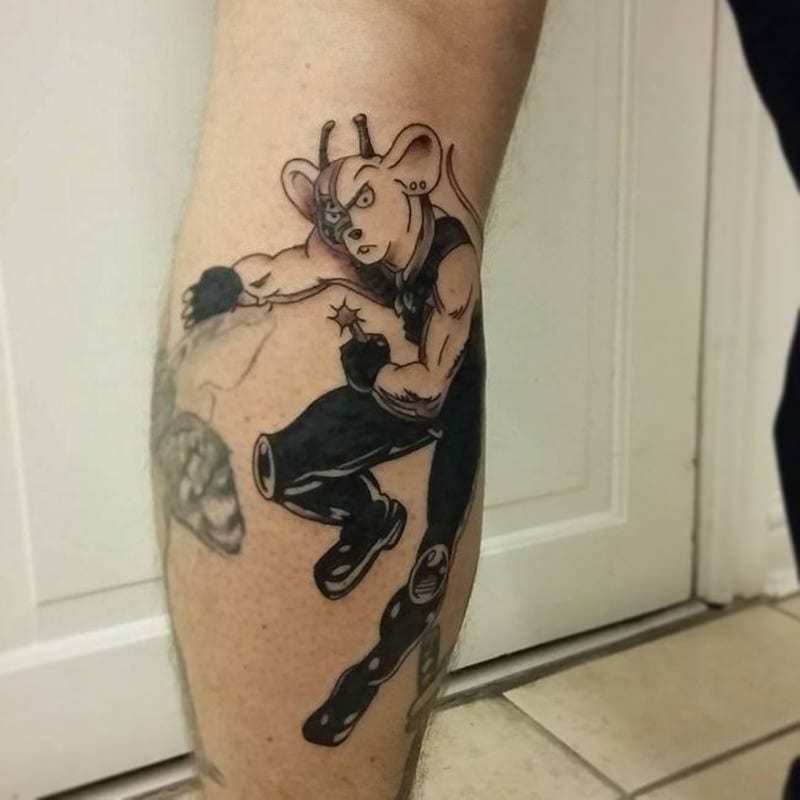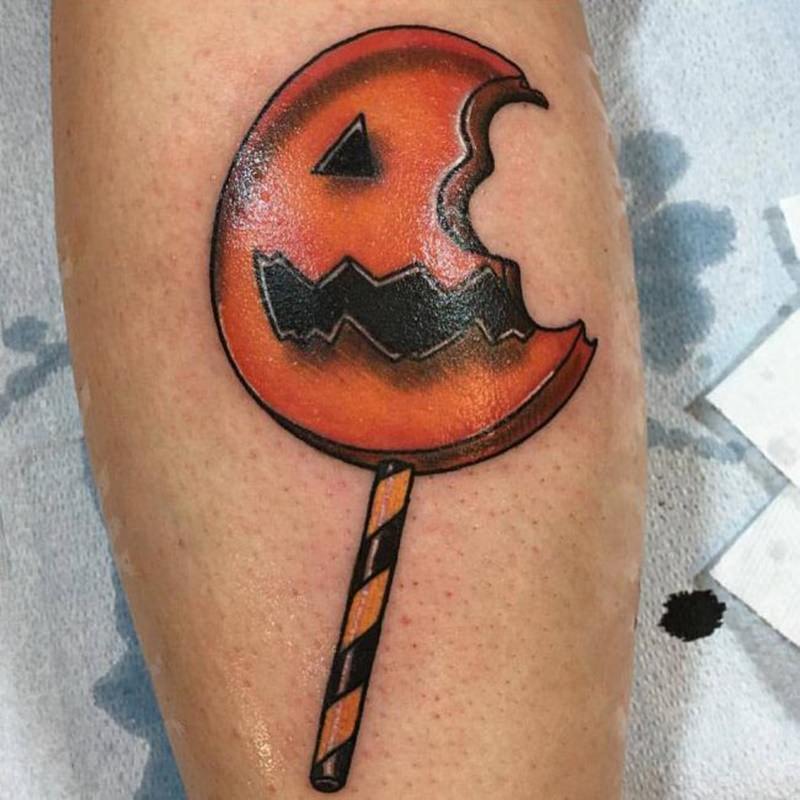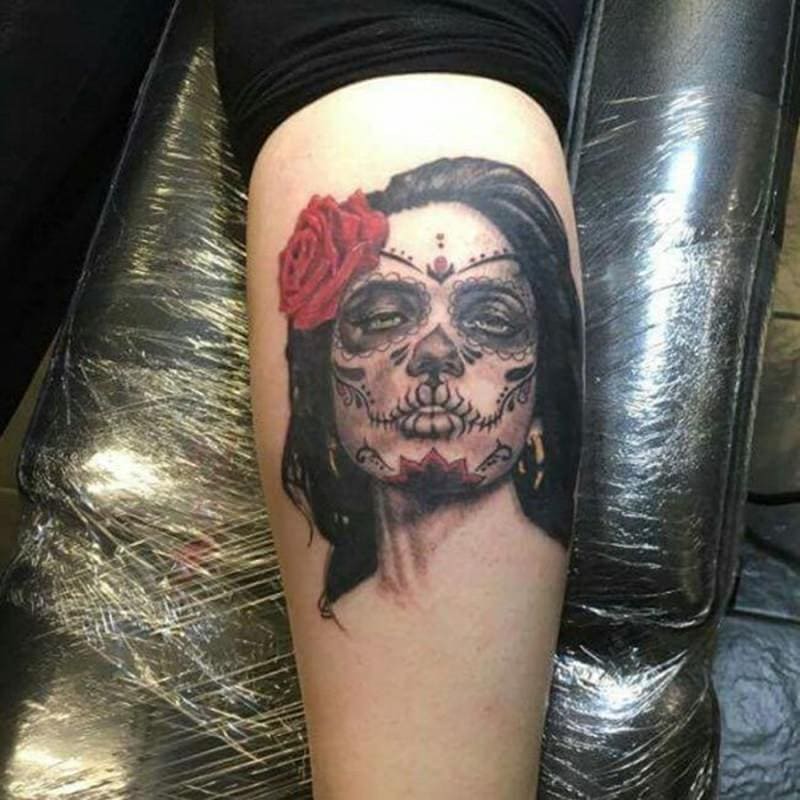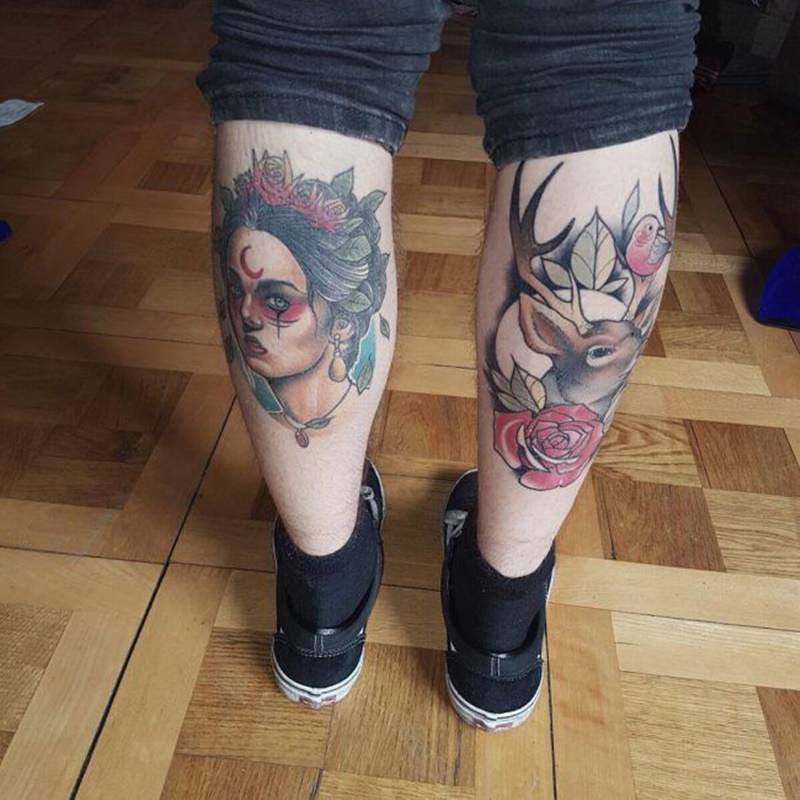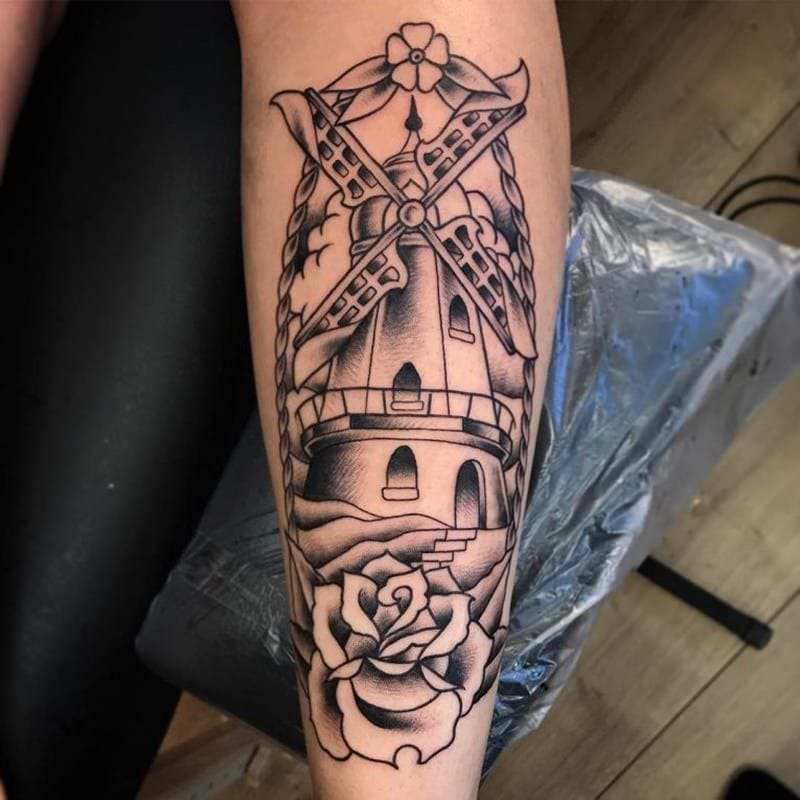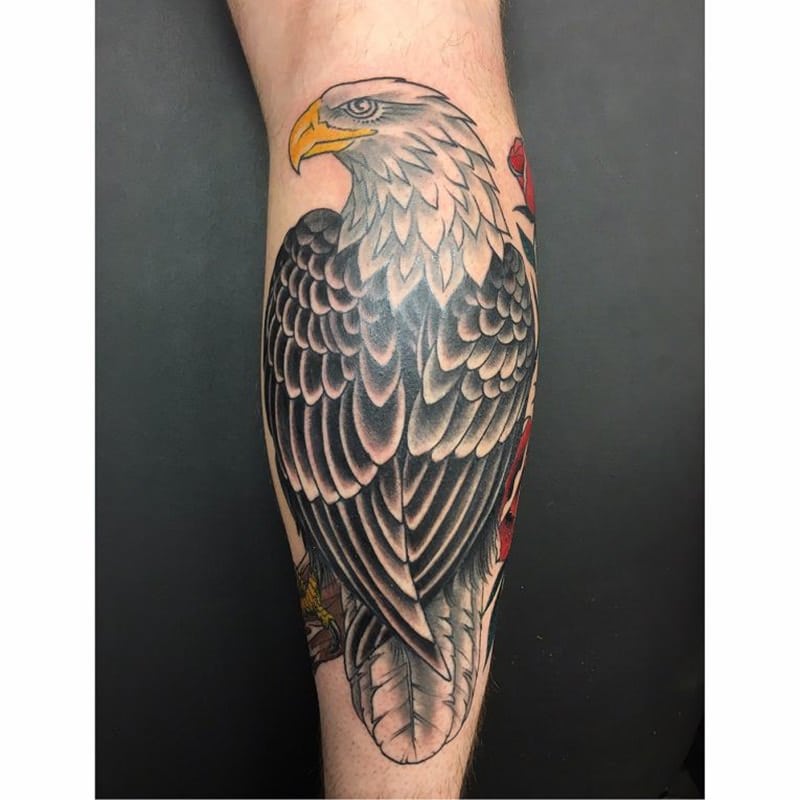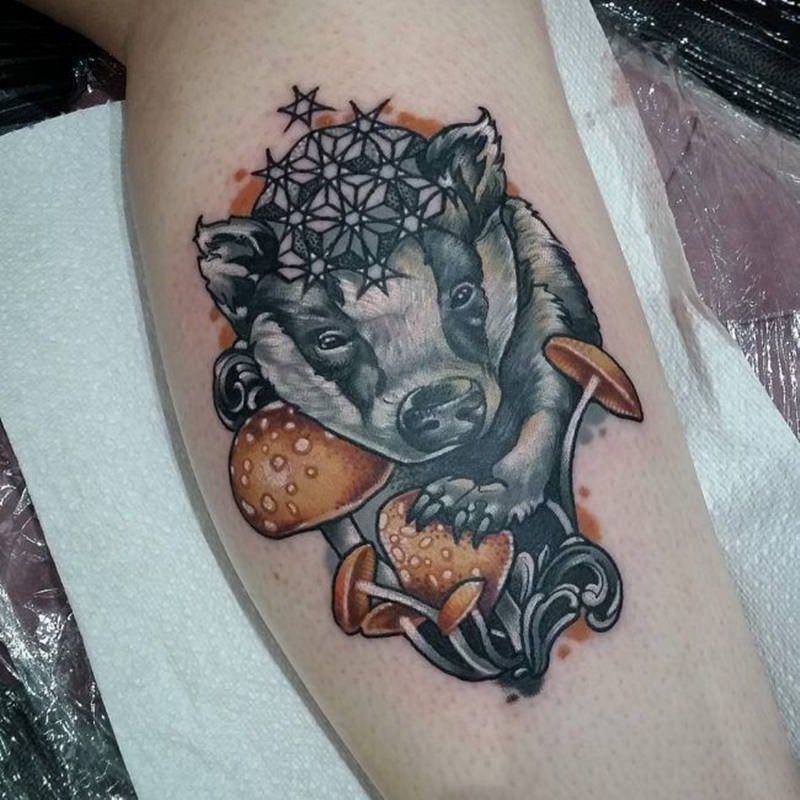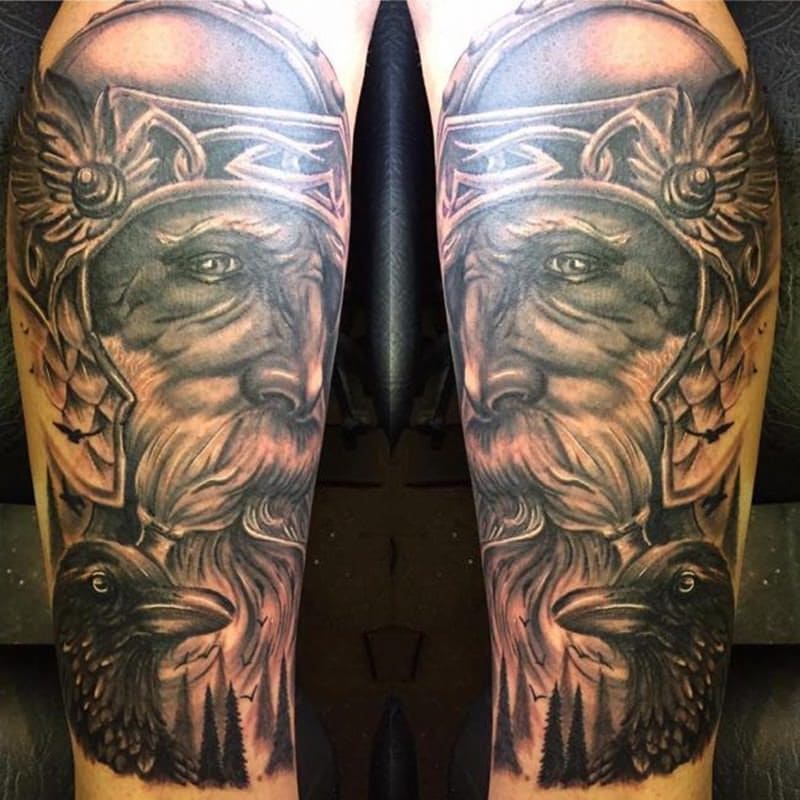 Bottom Line
Your calves are a pretty unique place to get a tattoo, but it also showcases how you like to explore and try out creative things. Calf tattoos may not be that common, but one thing for sure – they do look very beautiful and are quite striking. With the help of these calf tattoo ideas mentioned above, you can now easily choose the one that's right for you. Remember that calf tattoos help change your whole outlook and will help you achieve the tattoo look of your dreams. So go ahead and get that tattoo that you've been thinking to get for a while.